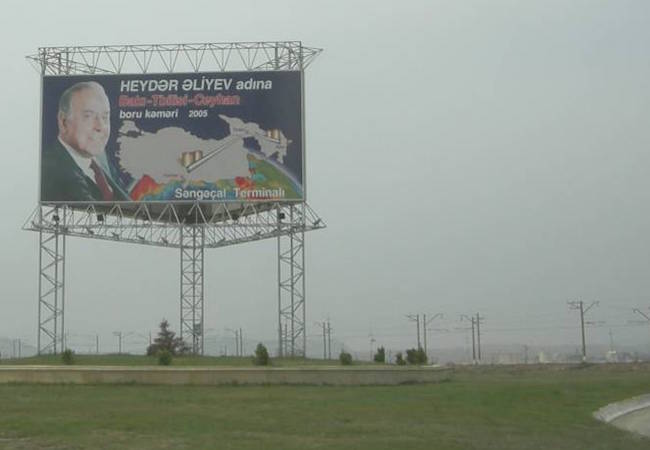 Central Asia, a landlocked region in the heart of Asia— remained the counterpoint of "great game" between British and Russian empires in 19th century and yet has the same stature but among the different players. Geographically, it is located with Russia to the north; China to the east; Pakistan, Iran and Afghanistan to the south; Turkey and Georgia to the west. Borders Nuclear China, Russia and Pakistan.[1] It holds abundance of oil and natural reserves and vast mineral and natural resources. Imperialist competition in the region is centered on the exploitation of its these considerable resources of oil and gas. Estimates range from 110 to 243 billion barrels of crude. see Table, worth up to $4 trillion. According to the US Department of Energy, Azerbaijan and Kazakhstan alone could sit on more than 130 billion barrels, more than three times the United States' reserves.[2]
Oil & Gas Reserves in Central Asia Country
Country
Oil reserves (Billions of barrels)
Gas Reserves (Trillion cubic feet)
Proven
Possible
Total
Proven
Possible
Total
Azerbaijan
7
32
39
7
32
39
Kazakhstan
9-40
92
101-132
1
15
15.1
Turkmenistan
0.55-1.7
38
38.55-39.7
9-40
92
101-132
Uzbekistan
0.3-0.59
2
2.3-2.59
0.55-1.7
38
38.55-39.7
Source: US Department of Energy. Energy Information Administration
(Caspian sea Region Survey of Key Oil and Gas Statistics and forecasts)


The region of Central Asia has a vital geostrategic significance due to its propinquity to the several great powers on the Eurasian landmass. Central Asia, which centrality in the world affairs had perennial significant during the Soviet occupation, is on the path of reclaiming its huge reserves of oil and gas, and technological infrastructure left behind by the USSR. However, presently the region is witnessing currents and cross-currents of instability and chaos which are further aggravated by external players like USA, Russia, China, EU, Japan, Saudi Arabia, Turkey, Iran, and Pakistan, who are trying to control the flow of oil and gas reserves to further their respective interests—control over these energy resources and export routes out of the Eurasian hinterland is quickly becoming one of the central issues in 21stcentury politics—Like the "Great Game" of the early twentieth century, in which the geopolitical interests of the British Empire and the Soviets clashed over the Central Asia, today's struggle between the regional players of Shanghai Cooperation and the West may turn on 'New Great Game' to control the oil reserves in Eurasia. The main centre of activity is once again Afghanistan.[3]
These oil and gas reserves are very crucial in fueling the global economy in the near future especially, on the face of depleting hydrocarbon resources in the Middle East. Presently the region has difficult time for its stability and plagued with many problems eroding its stability, hindering development and threatening its internal and external security and sovereignty. Despite having enormous economic potential from the exploitation of natural resources the area is endowed with, the risks of continued political instability, ethnic-religious violence, economic hardship, and burgeoning drug trade is looming and remains constant sources of instability.[4]                                     
Oil Geopolitics in CARs: Americans, Europeans, Russians and Central Asian republics, all are anxious to speed up the oil flow, but the secure pipelines are lacking The existing pipelines in Central Asia are capable of transporting a small fraction of the area's oil and gas to market along two routes: through Dagestan and Chechnya to Novorossisk in the north and a second route west to the Georgian port of Supsa.[5]
Russia favors a northern route. Kazakhstan would expand its existing pipelines to link them with the Russian network of pipelines. Azerbaijan would build a pipeline from Baku to Novorossisk. Critics worry about the pipeline's path through Chechnya and charge that if the project was successful, Russia would enjoy too great a control over Central Asian oil.—Azerbaijan, Turkey, Georgia, and the United States favor a western route. According to one variation, oil and gas would flow to the Georgian port of Supsa. From there, it would be shipped through the Black Sea and the Bosporus to Europe—The most direct, and cheapest, route is to south, across Iran to the Persian Gulf, which is not, acceptable to USA, therefore, it blocks this option—China is willing to construct an oil pipeline across Kazakhstan to China—The American Unocal is working on plans to construct oil and gas pipelines from Turkmenistan through Afghanistan to Pakistan and later to India.[6]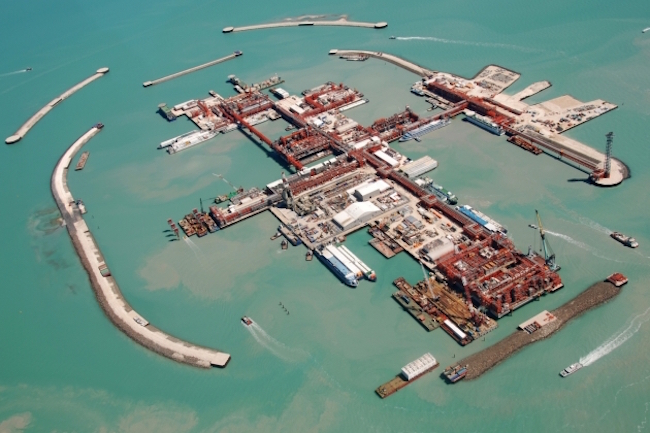 This pipeline politics is once materialized will make the region hub for gas and oil pipelines and communication corridors emanating from it in all directions connecting China, Russia, Europe, the Caucasus region, the Trans-Caspian region and the Indian Ocean. (See Map below).
Western investments have made some inroads into the Central Asian oil industry, but the same is not true of the gas sector. The leaders of the biggest gas-producing countries Turkmenistan and Uzbekistan have not remained friendly with the U.S., and their investment climates are similarly unwelcoming.[7]
Uzbekistan occupies unique geo-strategic and geo-political position being the only country sharing borders with rest of the four states, largest population of 25 million, with sizeable Uzbeks in neighboring countries, which can be used as leverage. Excessive use of force by the Uzbek government in quelling the uprising in Andijan was condemned by the Western world but supported by the received verbal and financial support from China, India, and Russia. The European Union imposed trade and travel sanctions against Uzbekistan on 3 October 2005. Karimov ordered U.S. troops to leave the Karshi-Khanabad airbase on 29 July 2005 within six months. On 21 December 2006 Russia gained the right to use the Navoi air base in Uzbekistan in the event of an emergency. China is actively trying to obtain a base in Uzbekistan.[8]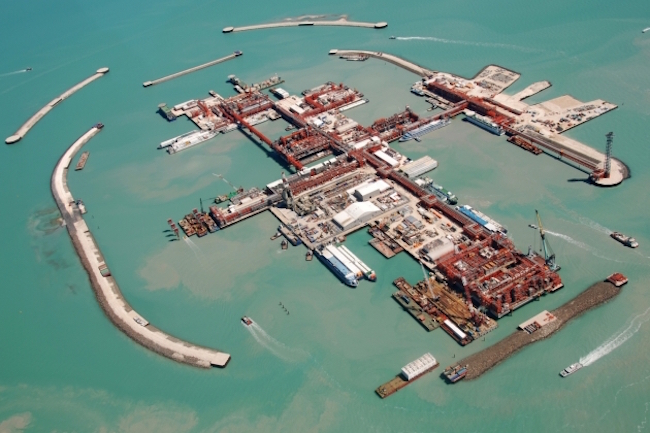 The next most important nation is Kazakhstan—It is the largest of the former Soviet republics in territory, excluding Russia, possesses enormous fossil fuel reserves and plentiful supplies of other minerals and metals. It also has a large agricultural sector featuring livestock and grain. Kazakhstan's industrial sector rests on the extraction and processing of these natural resources and also on a growing machine-building sector specializing in construction equipment, tractors, agricultural machinery, and some defense items. There is a fierce competition between the European Union, China, and India to secure energy sources—the Government of South Korea agreed to invest an additional $2 billion in joint projects in the energy, uranium-extraction, construction, transportation, and banking sectors. Kazakhstan seems to be "one of the very few countries capable of boosting its oil production and thus becoming an important alternative energy supplier to global and European markets. Its proven oil and gas reserves are 26 bbl and 1.841 trillion cu m respectively—its production of oil and gas is 1.3 million bbl/day.[9]
Amongst other three nations of Central Asia, Tajikistan and Kyrgyzstan control maximum share of the water resources with tremendous possibilities for its exploitation, and Turkmenistan is rich in natural gas while its geo-strategic location on the Caspian Sea adds to the strategic significance of the area.[10]
Tajikstan has allowed Russia to maintain a base in Tajikistan while allowing China to invest in Tajiktelecom, the state-run telephone company, doubling sales of aluminum to Norway, and selling gold, diamonds, and copper to Britain. In return for the base the Russian government has begun to give Tajikistan military equipment free-of-charge, as it is doing in Kyrgyzstan in return for its base there. In November 2006 the Tajik Defense Ministry received two Mi-24 and two Mi-8 helicopters. The Tajik government granted Zarubezhneftegaz, a subsidiary of Russian state-owned oil company Gazprom, two licenses to conduct geological surveys in Tajikistan, a move that usually precedes oil and gas exploration deals, on 29 December 2006.[11]
Kyrgyzstan is a poor, mountainous country with a predominantly agricultural economy. Cotton, tobacco, wool, and meat are the main agricultural products, although only tobacco and cotton are exported in any quantity. Industrial exports include gold, mercury, uranium, natural gas, and electricity—the new administration is pursuing a policy of counterbalancing Russian and U.S. interests, allowing Russia to maintain an airbase and the U.S. a military base with which it can conduct operations in Afghanistan.. The Russian government has begun transferring military equipment to the Kyrgyz free-of-charge as part of the base deal. Two Mi-24 and two Mi-8 helicopters were given to the Kyrgyz Defense Ministry on 26 December 2006.[12]
Turkmenistan, borders the Caspian Sea, Iran and Kazakhstan, Afghanistan, and Uzbekistan. Its extensive hydrocarbon/natural gas reserves could prove a boon to this underdeveloped country if extraction and delivery projects were to be expanded. Turkmenistan has taken a cautious approach to economic reform, hoping to use gas and cotton sales to sustain its inefficient economy. Privatization goals remain limited. In 1998-2005. Turkmenistan signed an agreement to sell almost all of its gas to Russia starting in 2009. Proven oil and gas reserves are estimated as 273 million bbl (2002 est.) and 2.01 trillion cu m (2005 est.) respectively. Recently, however, China also has expressed interest in Turkmen gas. The leaders of the two countries signed a deal whereby an export pipeline will be built from Turkmenistan to China and China will buy 30 billion cubic meters (bcm) of Turkmen gas every year for 30 years beginning in 2009.[13]
Afghanistan provides a land bridge between Central Asia, Iran and South Asia as the Central Asian republics of Turkmenistan, Uzbekistan and Tajikistan have borders with Afghanistan, Iran lies to its west and Pakistan on the east and south. Therefore, with the control of Afghanistan comes the control of the land routes between the Indian subcontinent and resource-rich Central Asia. Thus stability and peace in Afghanistan and Central Asia offers tremendous potential for intraregional trade and economic prosperity—the painstaking process of nation-building, the legitimacy crisis, rapid social and economic transformation, decolonization, ethnic diversity, border disputes, and a catalogue of other issues are all sources of instability in the Central Asian state.[14]
The internal environment of instability and chaos in Central Asia are further marred with external intrigues, busy in playing their own music. While the great powers like USA, Russia, China, EU and Japan are trying all are projecting influence into the area—to influence Central Asia to gain a foothold and control the flow of oil and gas reserves, the lesser powers like Saudi Arabia, Turkey, Iran, and Pakistan, are intruding in the game to further their own interests. Control over these energy resources and export routes out of the Eurasian hinterland is quickly becoming one of the central issues in 21st century politics.[15]
Russia, Turkey, Iran, China, Pakistan, India and the United States Russia continues to dominate political decision-making, although as these countries shed their post-Soviet authoritarian systems, Russia's influence is slowly waning. Turkey has some influence because of the ethnic and linguistic ties with the Turkic peoples of Central Asia, as well as serving as the Baku-Tbilisi-Ceyhan oil pipeline route to the Mediterranean. Iran, has historical and cultural links to the region, as is vying to construct an oil pipeline from the Caspian Sea to the Persian Gulf. China, already controlling Xinjiang and Tibet, projects significant power in the region, especially in energy/oil politics. Pakistan, armed with nuclear weapons is capable of exercising limited influence. India, as a nuclear-armed rising power, exercises some influence in the region, especially in Tibet with which it has cultural affinities. And the United States with its military involvement in the region, and oil diplomacy, is also significantly involved in the region's politics.[16]
References
Central Asia is here defined as including the five post-Soviet states of Kazakhstan, Kyrgyzstan, Tajikistan, Turkmenistan and Uzbekistan as well as Afghanistan
Lutz Kleveman , "Oil was: from Central Asia to Iraq" 9th October 2003. Available at: www.openDemocracy.net
The Great Game, a term usually attributed to Arthur Conolly, was used to describe the rivalry and strategic conflict between the British Empire and the Tsarist Russian Empire for supremacy in Central Asia. However, Miron Rezun cites in his book, Intrigue and War in South west Asia (westport, Praeger Publishers, 1992,p.2)that the originator of the pharase "great game" was J.W.Kay, who used it in his book, History of the war in Afghanistan, but Kipling popularized it in his novel, Kim.
Lutz Kleveman , "Oil was: from Central Asia to Iraq" 9th October 2003. Available at: www.openDemocracy.net
Ibid.
Kazakh Foreign Minister Kassym-Jomart Tokayev "address to the European Parliament's Foreign Affairs Committee", 3rd October 2006.
Lutz Kleveman, "The new 'Great Game' in Central Asia", ISN Security Watch, 29th July 2004. http://www.isn.ethz.ch
For a detailed analysis of U.S. bases in Central Asia and interests of the SCO see Lionel Beehner, "Asia: U.S. Military Bases in Central Asia," Council on Foreign Relations website <http://www.cfr.org/publication/8440 /asia.html#3> (November 15 2006).
CIA World Fact book, Kazakhstan. Available at: https://cia.gov/cia//publications/ factbook/geos/kz.html, see also, Kazakh Foreign Minister Kassym-Jomart Tokayev "address to the European Parliament's Foreign Affairs Committee", 3rd October 2006.
CIA World Facts book, 2006, Kyrgyzstan. https://cia.gov/cia//publications/ factbook/geos/kg.html
Ibid
Boris Z. Rumer, "The Gathering Storm in Central Asia", Orbis, Vol. 37, No. 1,Winter 1993, p. 89.
CIA World Facts book, 2006, Turkmenistan. https://cia.gov/cia// publications/factbook/geos/tx.html
Zbigniew Brzezinski, The Grand Chessboard: American Primacy and Its Geostrategic Imperatives, New York: Basic Books, 1997
Lutz Kleveman, "The new 'Great Game' in Central Asia", ISN Security Watch, 29th July 2004. http://www.isn.ethz.ch
U.S. House of Representatives. Committee on International Relations. Subcommittee on the Middle East and Central Asia. Assessing Energy and Security Issues in Central Asia. Testimony of Steven Mann, Principal Deputy Assistant Secretary for South and Central Asian Affairs, July 25, 2006

.