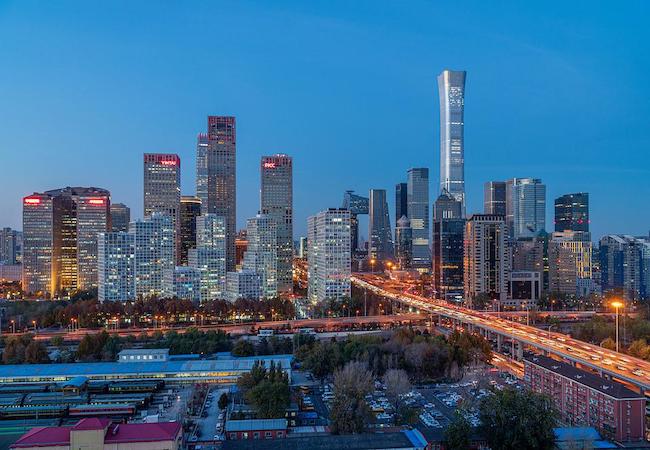 By Surjit Raiguru
Pakistan and China signed a monumental $4.8 billion agreement to construct a new nuclear power plant in Chashma, the central city of Pakistan, strengthening China's influence in the country on June 20, 2023. This marks China's seventh nuclear power plant project in Pakistan and will have a significant capacity of 1,200 megawatts. The signing of the memorandum of understanding was personally overseen by Prime Minister Shehbaz Sharif, highlighting the importance of the collaboration between China National Nuclear Cooperation and the Pakistan Atomic Energy Commission. The Chinese company will utilize its cutting-edge HPR 1000 technology, also known as Hualong One, for construction, making it the third facility in Pakistan to adopt this advanced pressurized water reactor technology.
Prime Minister Sharif has also expressed profound gratitude to China for a substantial discount of over $100 million on the Chashma 5 power plant which was followed by C-3, C-4, and Karachi (1 & 2), underscoring Pakistan's appeal as an investment destination for nuclear power plants. This project aligns with Pakistan's energy security plan, aiming to diversify the energy mix and ensure affordable electricity for industries and the public. At present, Pakistan's coalition government faces formidable economic challenges, emphasizing the crucial role of energy sector investments for overall development.
In addition to the Chashma project, China has completed two nuclear power plants in Karachi with a capacity of 1,100 megawatts each, significantly boosting Pakistan's nuclear energy production to over 3,500 megawatts. China's strong alliance with Pakistan spans defense and economic cooperation, with over $20 billion invested in infrastructure projects through the China-Pakistan Economic Corridor (CPEC) under the Belt and Road initiative. This collaboration addresses Pakistan's energy crisis while creating employment opportunities and boosting the economy of Pakistan. However, the agreement could also increase Pakistan's dependence on China for nuclear technology and materials.
As China moved on without securing the necessary approvals from the Nuclear Suppliers Group (NSG), the implications of this nuclear agreement go beyond Pakistan and raise questions about the international governance of nuclear commerce. However, it is not the first time that a country entered into a nuclear agreement without seeking approval from the Nuclear Suppliers Group (NSG). Earlier, in 2008, the civil nuclear agreement signed between India and the United States did not involve a waiver from the NSG. Instead, India sought an exemption from the NSG's guidelines to engage in civil nuclear cooperation with other countries, enabling access to nuclear technology and fuel. This exemption was obtained separately from the NSG, allowing for the implementation of the civil nuclear agreement and facilitating nuclear cooperation between India and other nations.
India and Pakistan are not a member of the Nuclear Suppliers Group (NSG) but have nuclear capacity. However, China is a member and has violated the NSG guidelines, which calls into question the group's credibility making it more difficult for the NSG to persuade other countries to abide by its rules. Moreover, if Pakistan can acquire more advanced nuclear technology from China, then it could increase the risk of nuclear proliferation. This is because Pakistan is not a member of the Non-Proliferation Treaty and its nuclear program is considered sensitive by some countries.
Surjit Raiguru is a Third Year law student pursuing BA-LLB [H] from Symbiosis Law School, Pune, India. His areas of research focus on the convergence of human rights law, cyber law, and the changing landscape of legal issues related to gender equality.