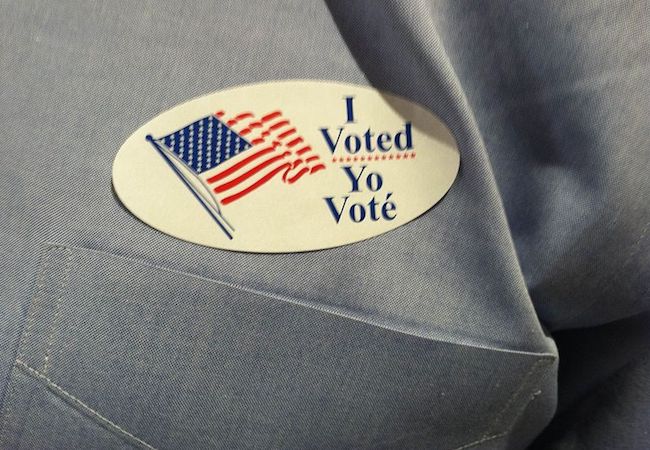 As the 2024 presidential election approaches, the race for the White House is heating up in America, with more contenders joining the fray. The latest addition to the Republican field is Florida Governor Ron DeSantis, who officially announced his candidacy on May 24, 2023. DeSantis, a former Navy officer, and congressman, is seen as one of the strongest challengers to former President Donald Trump, who has also hinted at running again. While more Republicans may enter the race, the party appears to have an edge over the Democrats, who are struggling with low approval ratings for President Joe Biden.
The Democratic Party faces one of its toughest challenges in its history, as President Joe Biden struggles to win over his own base for a second term. His approval rating among all adults stands at a dismal 41%, the second-lowest of any president in the past 70 years at this point in their tenure. This low level of support sends a clear message: Biden's performance has been so poor that even his loyalists are reluctant to back him again.
President Biden's bid for a second term raises several questions about his age and health. First, can he endure the grueling demands of the campaign trail and the challenges of governing amid a turbulent economy and a complex foreign policy? Many doubt that Biden, who is 80 now, has the capacity to do so, and are already looking for a potential successor. Second, how will voters perceive his physical fitness, given the widespread concerns about his abilities? Biden has tried to address these issues by projecting vigor and confidence, but some experts say he should also embrace his age as an asset rather than a liability.
A major concern for Biden's re-election bid is his mental health, which seems more worrisome than his physical condition. Biden has shown clear signs of cognitive decline, such as forgetting names and words, hallucinating handshakes, and losing track of his location and purpose. These symptoms could pose serious political and security risks for America and its president, especially when dealing with adversaries like China and Russia. It is not hard to imagine that Biden could inadvertently reveal sensitive information or make poor decisions in a confused state. For a country that prides itself on its global leadership and power, having such a president, who would leave office at the age of 85 if he wins a second term, is extremely troubling.
If Biden does not run again, either by choice or by circumstance such as death, who will take his place? That is the difficult question that Democrats face as they search for a viable alternative. So far, they have rallied around Biden as their best option. But as the election draws nearer, that could change dramatically and new contenders could emerge and gain popularity.
Another challenge for Biden is his running mate, Kamala Harris, who has very low popularity among voters, even compared to former vice presidents. Her unpopularity could drag down Biden's chances in 2024. However, if Biden does not run for any reason, she would be the frontrunner for the Democratic nomination. But her appeal is not based on her achievements or qualifications, but on her identity as a woman of color and Asian descent, which is another blow to the Democratic Party and its credibility.
Sen. Bernie Sanders of Vermont, a veteran progressive leader, is eyeing another presidential run in 2024. He hopes to win over the "progressive" wing of the Democratic Party with his left-leaning views. In a hypothetical scenario without Biden, Sanders is tied with Vice President Kamala Harris and Transportation Secretary Pete Buttigieg in the polls. But his biggest weakness is his age: He is 81 years old, and voters who think Biden is too old may not find him appealing either.
Pete Buttigieg, the young and openly gay secretary of transportation in the Biden administration, who also ran for president in 2020, is reportedly considering another bid in 2024. He has gained popularity among various groups of politicians and voters since he joined the Cabinet. However, his controversial views on road construction in the U.S. and the racial disparities in traffic fatalities have also drawn criticism and attention. Even without Biden in the race, his chances do not seem very high. Nevertheless, if he were to win, Buttigieg would be the youngest and the first LGBTQ president in U.S. history.
Sen. Amy Klobuchar of Minnesota is among those who are quietly preparing for a possible presidential run as the incumbent senator from her state. She is a loyal supporter of Biden and a pragmatic lawmaker who has shown that she can bridge the gaps within the Democratic Party and foster unity. However, she is more known among the political elite than the general public, and that may limit her chances against other potential candidates.
Robert F. Kennedy Jr., the nephew of assassinated President John F. Kennedy and the son of assassinated Attorney General Robert F. Kennedy, has launched his campaign for the White House. He is part of the famous Kennedy family and the twelfth member of the clan to seek political office. He is also known for his environmental activism, such as his efforts to clean up the Hudson River in New York, as well as his controversial anti-vaccine stance, which has led him to support boycotts of the COVID-19 vaccine and ally with far-right figures like Steve Bannon. But his association with far-right figures may hurt his chances of winning the election.
The bottom line is that Biden is the only one who can unite and lead the Democrats in the 2024 presidential election. Therefore, the Democrats will have to back him again despite all the flaws, challenges, and potential risks that his candidacy entails. The biggest worry for the party members and supporters is that Biden may not want or be able to run for a second term, which would leave the party divided and ineffective in the eyes of the American public. This could also mark the end of the era of traditional politicians in both the Democratic and Republican parties.