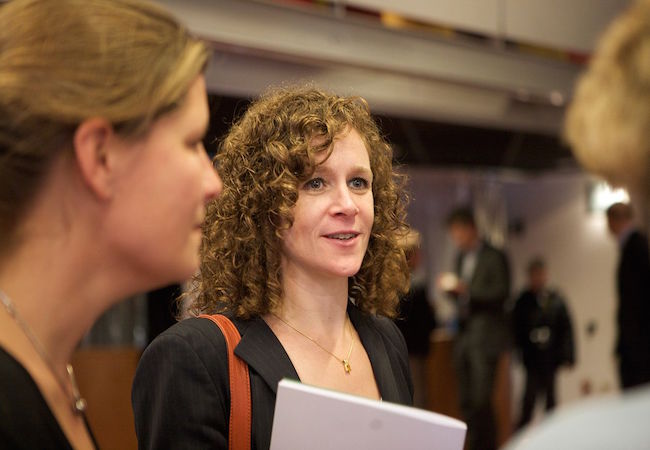 Dutch Member of the European Parliament, Sophie in't Veld has petitioned the Council of the European Union, requesting an explanation of what she referred to as "homophobic statements" from Latvian President Andris Berzins, made during an interview with the Latvian daily Neatkariga.
Berzins told Neatkariga in mid-December that people's sexual orientation should not be "advertised in public. while also urging people not to turn against sexual minorities, as "by showing disdain, we will only support 'them'. 'They' will say: see how we are being attacked, come defend us!"
"Every person has the right to choose his or her own path in life, and be responsible for the choice they make. However, they do not have to force their choice on others, and, it definitely should not be made public. A path like this leads nowhere," Berzins said.
In a letter, published on her Twitter account on January 5, In 't Veld objected to Berzins's apparent reference to homosexuality as being a "choice" and his derogatory statements about EuroPride 2014. She went on to ask: "Will the President of Latvia withdraw his statements, and publicly reaffirm his commitment to equality for all European citizens?" She also asks: "Will the Latvian Presidency put the deblocking of the Equal Treatment Directive [..] on top of the Latvian Presidency's priorities?"
In't Veld said in an interview with LETA that the government of Latvia ought to disassociate itself from Berzins' statements and assert that Latvia advocates minority rights.
The MEP told LETA that she does not know what the President's intentions are; but that she felt statements of this kind would only increase interest in the upcoming EuroPride: an annual LGBT pride event held in a different European city each year, which in 2015 will take place in Riga. Events that gather thousands of people are praiseworthy, as they also improve the economy of the given country, she said.
In 't Veld represents the Dutch socially liberal centrist party Democrats 66 in the European Parliament.
When asked whether Berzins will revoke his statements, his press secretary, Liga Krapane, said that the "president's opinion in the interview was formulated precisely and properly. The president has not changed his opinion."
As previously reported, Latvian Foreign Minister Edgars Rinkevics (Unity) announced on his Twitter profile in the autumn of last year that he was gay, thus sparking public debate on the subject of homosexuality and legal regulation for partnerships. This was the reason for the questions the newspaper asked Berzins – although the interviewer also seemed to share his disapproval of the EuroPride event, calling it "nonsense", and asking if people should "go to the countryside" to escape it.