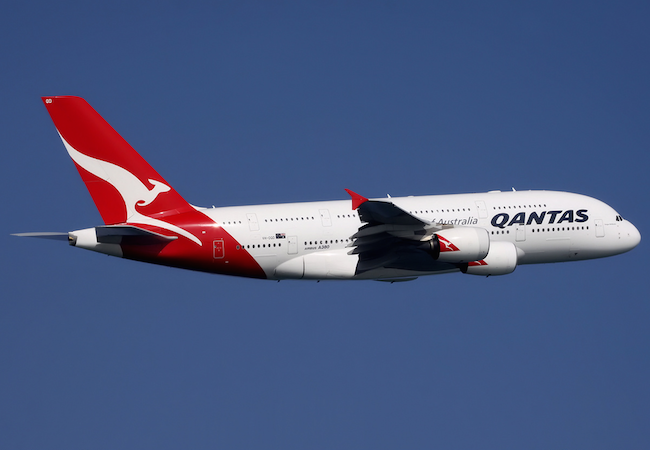 With 2014 having the dubious distinction of being the year of some of the most tragic and mystifying aviation incidents in modern history, the announcement of AirlineRatings.com's top 10 safest airlines and top 10 safest low cost airlines for 2015 is timely.
AirlineRatings.com, the world's only safety and product rating website, monitors 449 airlines worldwide and employs a rating system that takes into account a range of factors related to audits from aviation's governing bodies such as the FAA and ICAO as well as government audits and the airline's fatality record.
The website's editorial team also examines each airline's operational history, incident records and operational excellence to arrive at its top 10, which are always at the forefront of safety innovation and launching new aircraft.
Topping the list again is Australian carrier Qantas, which has a fatality-free record in the jet era. AirlineRatings.com editors noted that over Quantas' 94-year history it has amassed an extraordinary record of firsts in safety and operations and is now accepted as the world's most experienced airline.
In 2008, in its successful defense to the British Advertising Standards Association of its claim to being the world's most experienced airline, the Australian carrier listed almost 30 notable industry leading achievements.
Quantas has been a leader in the development of the Future Air Navigation System; the Flight Data Recorder to monitor plane and later crew performance; automatic landings using Global Navigation Satellite System, as well as precision approaches around mountains in cloud using RNP.
Qantas was also the lead airline with real time monitoring of its engines across its fleet using satellite communications, which has enabled the airline to detect problems before they become safety issues.
The rest of the top 10 in alphabetical order are: Air New Zealand, British Airways, Cathay Pacific Airways, Emirates, Etihad Airways, EVA Air, Finnair, Lufthansa and Singapore Airlines.
AirlineRatings.com's top 10 safest low cost airlines have all passed the stringent International Air Transport Association Operational Safety Audit (IOSA) and have excellent safety records.
They are, in alphabetical order: Aer Lingus, Alaska Airlines, Icelandair, Jetblue, Jetstar, Kulula.com, Monarch Airlines, Thomas Cook, TUI Fly and Westjet.
While 149 of the 449 airlines surveyed have the top seven-star safety ranking, almost 50 have three stars or less. Five airlines only achieved one star for safety from AirlineRatings.com: Agni Air, Kam Air, Nepal Airlines, Scat and Tara Air.
Despite the much publicized losses of MH370 and MH17, fatal accidents for 2014 were at a record low of 21 – or one for every 1.3 million flights.