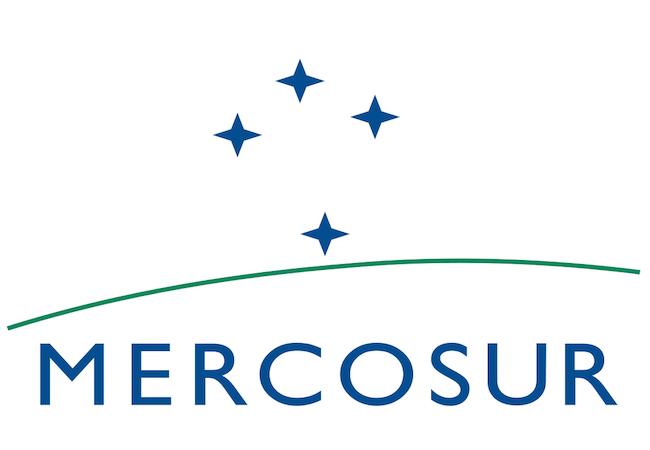 Mercosur will be holding its half year presidential summit in Brasilia next Thursday and Friday, an event which will expose an abundance of trade and political conflicts, discrepancies and recurrent challenges despite all its members commitment to integration. Besides full members, Argentina, Uruguay, Paraguay, Venezuela and Brazil, leaders from Chile, Peru, Ecuador, Bolivia, Colombia, Guyana and Surinam have also been announced.
The formal but significant event will be that the Mercosur chair for the next six months will be passed on to Paraguay by Brazil. Significant because in 2012 Paraguay was suspended from the group because of the removal of then president Fernando Lugo, which Mercosur interpreted as a 'rupture' of democratic rule, even when the political impeachment was done according to Paraguay's constitution.
Two issues on the table will be the incorporation as full member of Bolivia, already approved by the legislatives from Venezuela, Uruguay and Argentina, and the ongoing negotiations between Mercosur and the European Union for an encompassing trade agreement.
Talks with the EU took off in 1991, but remain stalled pending on the presentation of proposals for tariff reductions, an issue with non enthusiasts on both sides. Argentina for one is not totally convinced and is in the midst of a national election. On the other side, Mercosur agriculture scares farmers in several EU countries.
However Brazil together with Uruguay and Paraguay have been pushing for a 'flexibilization' of terms which means all trade decisions do not have to be on consensus as established since 2000. President Dilma Rousseff faced with a serious recession is trying to increase the scope of markets for Brazilian exports. The positive side of this is that Brazil has finally joined the junior countries request (Uruguay and Paraguay) for even a possible two-speed Mercosur so as to advance in EU negotiations.
Venezuela and its current political and financial situation is another conflicting issue. Even when Brazil has friendly relations with president Nicolas Maduro it is concerned about the country's deteriorating economy, ballooning inflation, the political prisoners and the overall social confrontation. Nevertheless there was support and praise when president Maduro finally announced that legislative elections are scheduled for next 6 December.
Another creeping issue related to Venezuela is the dispute with neighboring Guyana over the Esequibo region (a third of the former British colony territory). In May and after oil was discovered offshore, Maduro signed a decree establishing that the Esequibo coastline and maritime space was Venezuela territory. This has been criticized at the recent Caricom summit in Barbados and the Commonwealth has expressed support of Guyana.
Along the Pacific coast is the ongoing dispute over a sea outlet for Bolivia, which President Evo Morales has taken to the International Court of Justice in The Hague, demanding that Chile sits to talk about the issue. Chile argues the bilateral issue was lauded in several agreements decades ago and is not willing to discuss sovereignty over the claimed territories. The issue again emerged strongly during the Pope's recent tour of the region and particularly during his visit to Bolivia.
And last but not least, the host is not going through one of its best moments: recession, major corruption scandals, and a weakened president Rousseff that seems unable to keep the Brazilian ruling coalition in order, and is questioning her authority and austerity programs to balance the country's accounts.
Finally since Argentina is holding presidential and legislative elections next October, the Brasilia meeting will represent the farewell for president Cristina Fernandez. Her successor is schedule to take office next December 10, and unless Paraguay advances its Mercosur summit, Asunción will be welcoming the next Argentine president.