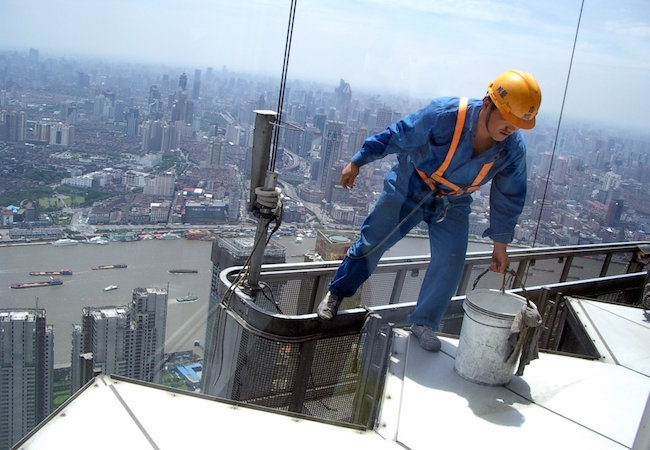 By Shahid Ali
In international politics, the term 'Soft Power' refers to "the ability to get what you want through persuasion or attraction in the forms of culture, values, and policies" (Nye, 2009, pp. 160, 63). Keeping in view the above definition and the usage of soft power policy, the People's Republic of China has been a game changer in the world politics and on its way to achieve the status of a (potential) global superpower. Since the beginning of twenty first century, China has embraced the policy of soft power as an essential element to project its influence and buildup its image as an emerging global power. In recent years, China has projected its soft power through its participation in peacekeeping missions, financial assistance in the form of aid, cultural and educational exchanges, and trade as well as the investment to other states. The PRC leadership is very much confident that China can build its image and influence by projecting its soft power in different parts of the world, especially in its own 'backyard' Southeast Asia (Schmidt, 2008, p. 26).
Historically, Southeast Asia has been a natural target for China to extend its sphere of influence. According a Chinese scholar, "Southeast Asia is China's backyard" as the US backyard consist of Latin and South America. Since 1997 Asian economic crisis, China's policy in Southeast Asia can be described as "soft power diplomacy". Beijing's soft power policy in the region is based on economic engagement, diplomatic tactics, trade and investment and cultural and educational exchange. The PRC is using the 'soft power diplomacy' to build its image in Southeast Asia as a responsible regional power. China is one of the major trading partners of ASEAN states and also providing economic aid and technological assistance to countries like Cambodia, Myanmar, Indonesia, Philippines and Laos (Thomas, 2008, p. 1).
Many experts hold the opinion that the Asian financial crisis in 1997 was the moment when China's soft power was emerged in Southeast Asia. Experts consider that the late response of the Western nations especially of the U.S provided China a chance to rebuild its image in the region. During the crisis, Beijing made a timely decision to maintain the value of its currency and this decision clearly prevented the crisis from becoming more serious problem for Southeast Asian states. The Asian financial crisis provided China an opportunity to extend its influence in the region and "Beijing recognized the positive effects of using soft power. Instead of resorting to military action, China began to use a less confrontational approach to resolve its issues with ASEAN states (Hwang, 2008, p. 7)". The normalization of relations created a platform for a new era of regional cooperation, which resulted in the signing of China-ASEAN Free Trade Area (CAFTA) agreement in 2002 and ASEAN's Treaty of Amity and Cooperation in 2003 (Sheng, 2003, p. 1).
Brantly Womack's article "China and Southeast Asia: Asymmetry, Leadership and Normalcy" explains how China is successfully using its soft power policy to extend its influence in the Southeast Asian states (Womack, 2003). China's billion-dollar investment in soft power has become successful in rebuilding its image and strengthening its influence in the region. Beijing's growing influence in Southeast Asia is being perceived as a natural progression and beneficial for the peaceful development in the region. "As the United States loses its influence in the region due to its unpopular unilateral foreign policy, China is gaining from the decline. Beijing's 'charm offensive' is producing results. 'China Studies' has become the new fad and shows no sign of dissipating. Confucius Institutes and Chinese culture schools are being established throughout the region (Hwang, 2008, p. 5)".
"For many analysts, China's growing influence or soft power in Southeast Asia and elsewhere is mostly economic rather than military (hard power), cultural, or political (Lum, Morrison, Vaughn, 2004, p. 1)". However, Robert Sutter and Chin Hao Huang in their article "China-Southeast Asia Relations: Military Diplomacy and China's Soft Power" pointed out that the People's Republic of China is also determined to develop cooperation in security related issues by making security agreements as well as the exchanges of dignitaries for extending military cooperation between Beijing and Southeast Asian countries. The authors also explained that these agreements are carried out with the objective of minimizing regional concerns about China's rising military power and for strengthening Beijing's security ties to counter the growing American military involvement in Southeast Asia. China's "soft power diplomacy" in the region came at the time when the United States has been greatly involved in Southeast Asia and China will take this opportunity to enhance its influence through the application of its soft power to continue promote its interest in the regional strategic adjustments and realignments, especially with the states those are providing military access to the United States.
It is natural that the People's Republic of China is trying to expand its political and economic influence is Southeast Asia just as the Washington dominated South America in the past. China's growing economy permits Beijing to play a major role in the region. China has already made a big impact on the regional politics in Southeast Asia by implementing its 'soft power' by using different peaceful tactics such as, good neighbor policy, trade, investment, development aid and cultural and educational exchanges. Beijing's rhetoric of a "win-win foreign policy" along with the strong political economic and cultural initiatives to back up its statements has amplified the effectiveness of its soft power and enhanced China's ability to extend its influence in the Southeast Asia region.
By carefully looking at Chinese soft power policy it would be safe enough to say that China has been successfully using this "charm offensive" to rebuild its national image as a responsible regional power and to offer its own style of development in the Southeast Asia region to replace the American style of governance. "As part of its "charm offensive" in the region, the People's Republic of China (PRC) has projected a "benign national image" through adopting a more accommodating foreign policy, actively participating in regional organizations, providing significant amounts of foreign assistance, and boosting its economic ties, with considerable benefits accruing to Southeast Asian states. According to some analysts, China's rising soft power has become all the more striking in relation to tepid or inconsistent U.S. attention to the region (Lum, Morrison, Vaughn, 2004, p. 1)". Thus, through its 'soft power diplomacy' China has transformed the regional political landscape in Southeast Asia and China has already turned out to be a serious challenger to the United States hegemony not only in Southeast Asia but also in other parts of the world.
Bibliography
Hwang, E. F. (2008). China's Soft Power and Growing Influence in Southeast Asia. California: Naval Postgraduate School Monterey.
Lum, Morrison, Vaughn. (2004). China's "Soft Power" in Southeast Asia. Washington D.C: Congressional Research Service.
Nye, J. S. (2009). Get smart: combining hard and soft power. Foreign Affairs, 160-63.
Schmidt, J. D. (2008). China's Soft Power Diplomacy in Southeast Asia. The Copenhagen Journal of Asian Studies, 23-49.
Sheng, L. (2003). China-ASEAN Free Trade Area: Origins, Development and Strategic Motivations. Singapore: ISEAS.
Thomas, M. W. (2008). China's Soft Power in Southeast Asia. Washington: CRS.
Womack, B. (2003). China and East Asia: Asymmetry, Leadership and Normalcy. Pacific Affairs, 529-548.
Shahid Ali is a PhD fellow at the School of International and Public Affairs (SIPA), Jilin University, China and also holds M.Phil. in Political Science from Department of Political Science, University of the Punjab, Lahore. He also served as a lecturer in Political Science at Government Postgraduate College, Gojra.