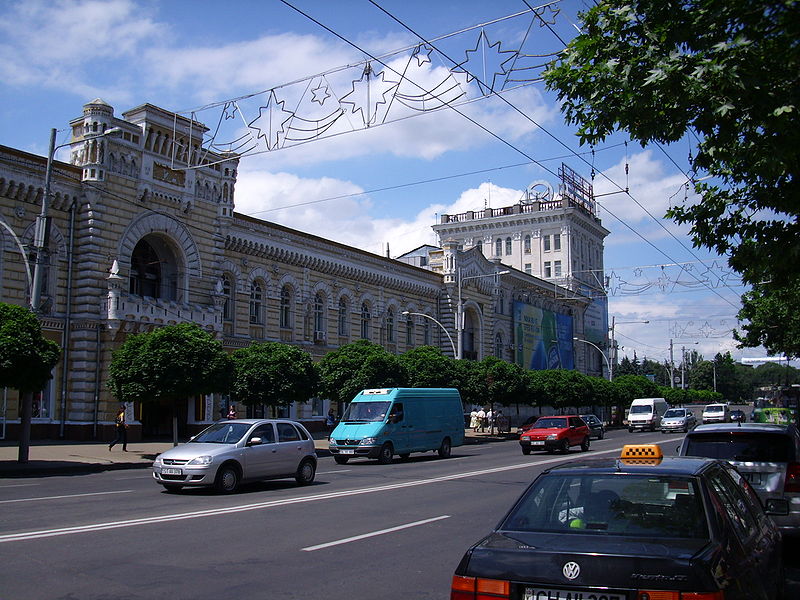 By Jason Patrick
As the crisis in Ukraine continues to simmer, tensions in the country's western neighbor Moldova are beginning to rise. Seeking to capitalize on President Putin's eagerness to use the protection of Russian speaking populations in the region as a pretext to expand his territorial claims, members of two separate enclaves in Moldova are looking toward Moscow for protection. Thus far, Russia's military force build-up has been limited to the Crimean Peninsula and along the eastern border of Ukraine. However, Russia has an estimated 1,500 troops in the breakaway region of Transnistria–a tiny enclave with an approximate population of a half million along the Dnistr River separating Moldova and Ukraine–that have ostensibly served as peacekeepers since the 1992 civil conflict and protect the nearly 20,000 tons of Russian ammunition left behind from Soviet times.
Ukrainian authorities have expressed concern that Russia is attempting to use its presence in Transnistria to further subvert Ukraine. In mid-March, Kiev's ambassador to Moldova Serhii Pyrozhkov told Al Jazeera reporters that Russian troops were recruiting activists in the Transnistria to help foment civil unrest in Odessa. Ukraine's Deputy Secretary of the National Security and Defense Council, Victoria Siumar echoed this accusation today adding that Russia intended to include Odessa in a "security belt" that would presumably stretch from Crimea to Transnistria, further violating Ukrainian sovereignty.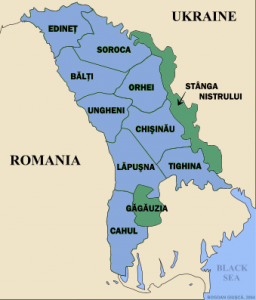 Following a 1991 declaration of independence, Comrat (Gagauzia's capital) agreed to remain a part of Moldova, after Chisinau agreed to grant the region the legal status of a "special autonomous zone". Chisinau's control was challenged in February 2014 when Gagauzia held a referendum to join the Russia-led Eurasian Customs Union. The referendum followed Chisinau's decision to enter a Free Trade Agreement with the European Union in November 2013–the same agreement former Ukrainian President Victor Yanukovich snubbed when he opted for the customs union with Moscow. Although the security situation in Gagauzia remains calm, on 26 March, the executive committee in Comrat announced its decision to establish independent police stations in Comrat, as well as in its northern and southern cities of Briceni and Cahul. The decision was taken following alleged harassment from Moldovan Interior Ministry personnel in the region.
Not surprisingly, Moscow has demonstrated support for Gagauzia following the referendum. The regions governor, Mihail Formuzal visited Moscow this week where Russian lawmaker Leonid Slutsky praised the vote as "timely" and stated Russia was prepared to expand partnerships with Gagauzia and "provide the necessary support". Despite an embargo against wine produced in Moldova, Russia began importing it from Gagauzia, likely as an attempt to encourage additional good will toward its benefactor.
Given the sharp international reaction toward the annexation of Crimea, President Putin is not likely to make a military advance on Moldova at this time. However, increased political support and financial incentives will further undermine Chisinau's authority by distancing pro-Russian populations from the national government. Domestic instability will create additional complications for Moldova's European integration efforts and could eventually create social conditions conducive for future Russian intervention.