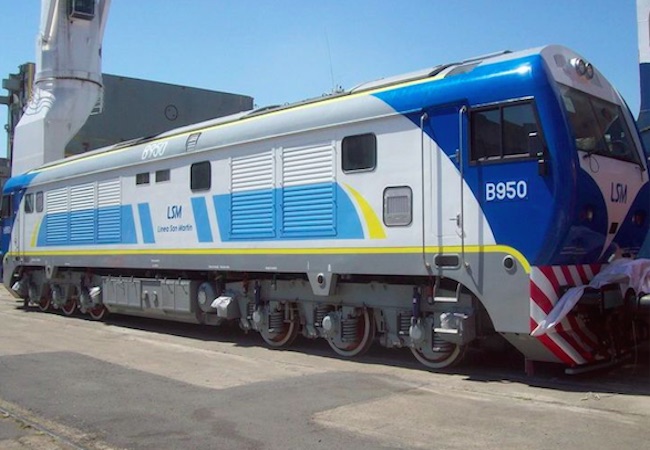 The construction of the Nestor Kirchner and Jorge Cepernic dams in Santa Cruz, Patagonia is finally set to begin now that China has deposited the first 287.7 million dollars tranche of funding for the massive 4.71 billion project, Argentine President Cristina Fernández announced before leaving for a state visit to China.
Receipt of the money means companies can "start building what will be the most important hydroelectric project in the history of Argentina," Cristina Fernández said who is expected to begin activities in Beijing on Tuesday. She leads a trade delegation of more than 100 Argentine businesspeople.
The dams will be located on the Santa Cruz river, which currently does not have a hydroelectric plant, and will be built by a a joint venture made up of local firms Electroingenieria and Hidrocuyo and China's Gezhouba Group. The firms won the bidding process, which was questioned by opposition lawmakers.
The funding for the project was agreed to last year when Chinese President Xi Jinping visited Argentina and signed a battery of agreements, including a 2.09bn dollars agreement to renovate the Belgrano Cargas freight rail system and a 11bn dollars currency swap which has helped to bolster the Argentine Central Bank reserves.
The Jorge Ceprnic and Néstor Kirchner dams would be one of the most important energy projects in Argentina's recent history and will provide a massive increase to the power grid in the country's south. It will also help the country reduce its overdependence on thermal power, which requires ever-increasing quantities of LNG to operate, particularly during the winter months when natural gas is reserved for home heating.
President Néstor Kirchner dam will be 75.5 meters high, include six Francis turbines and have an installed capacity of 1,140 megawatts while the Governor Jorge Cepernic dam will be 43.5 meters high, include five Kaplan turbines and have an installed capacity of 600 megawatts.
The project was approved in 2007 with the names Condor Cliff (now Kirchner) and La Barrancosa (now Cepernic) at a cost of 16 billion pesos, which was 35% lower than the current price tag. The tender was awarded to the joint venture of IMPSA, Corporación América and Camargo Correa but later the project was cancelled due to a lack of funds.
The Argentine leader will spend almost the entire week in China and is expected to attend a banquet with several Chinese government officials and to open a business forum on Wednesday.
Besides foreign minister Hector Timerman who is travelling with the president, Planning Minister Julio De Vido; Economy minister Axel Kicilloff and YPF CEO Miguel Galuccio are already in China.
China together with Brazil have become Argentina's main trade partners, but Beijing is also crucial with investments and the financial support, a currency swap that helped increase international reserves when Argentina is locked out of international money markets.
Besides, according to sources close to Cristina Fernandez, she is convinced that the epicenter of world power is rapidly moving to Asia and the Pacific, led by China and thus the significance of all the accords signed and further cooperation which is expected to be signed this coming week in Beijing.