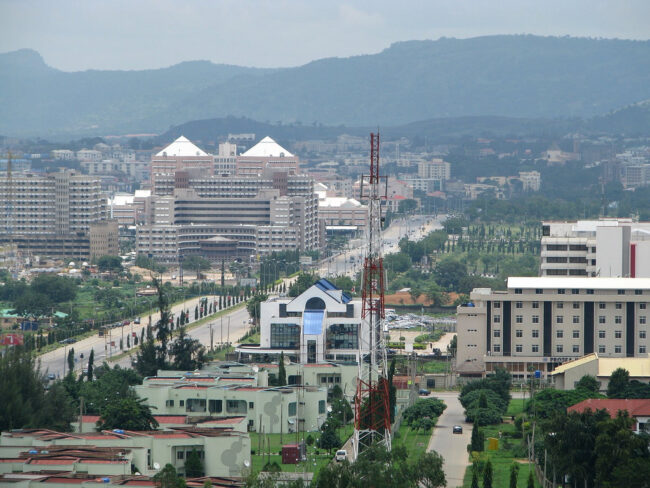 By Jason Patrick
Heads of state from five West African nations met with French President Francois Hollande, as well as the leader of the European Council, Britain's Foreign Secretary, and the U.S. Undersecretary of State for Political Affairs in Paris on 18 May to discuss the coordination of efforts to confront the growing threat of Boko Haram militants in the region. The presidents of Nigeria, Niger, Chad, Cameroon, and Benin agreed to create a joint front against Boko Haram, declaring "total war" against the group. Nigerian President, Goodluck Jonathan emphasized that the group was no longer a local terrorist group and posed a regional threat. He asserted that Boko Haram worked as part of an al-Qaeda operation, dubbing the group an "al-Qaeda of West Africa".
The meeting was prompted by the April kidnapping of nearly 300 schoolgirls in Chibok and ongoing violence in the Nigeria's restive northeastern provinces of Borno, Yobe, and Adamawa. The countries agreed to conduct coordinated security patrols and rescue operations. They further announced agreements on intelligence sharing and on the need for a joint mechanism for border monitoring and weapons smuggling prevention, according to Reuters.
Speaking at the World Economic Forum on Africa on 8 May, President Jonathan expressed that the mass kidnappings would mark the end of Boko Haram. The incident has sparked domestic and international outrage. In one report, residents of Kalabalge—a village in Borno State—formed a vigilante group and ambushed a suspected group of Boko Haram militants, killing scores and arresting 10. However, organized resistance against Boko Haram similar to Kalabalge is rare and sporadic. As such, without coordinated Nigerian and international efforts, the militant group will continue to exploit the freedom-of-movement and sanctuary it needs to plan, equip, and conduct attacks in the region.
France harbors grave concerns that Boko Haram could expand its operational reach beyond Nigeria and Cameroon into the Sahel and the Central African Republic. France reportedly has approximately 6,000 troops in Mali and Central African Republic and recently offered to use Rafale combat aircraft based in Chad for reconnaissance support efforts against Boko Haram. However, like London and Washington, Paris' support does not include troop support. Support offered by Western nations remains in the realm of intelligence sharing and military advisors to assist Abuja in restructuring its forces to be more effective in their counterterrorism efforts.
Chinese Premier, Li Keqiang also pledged his nation's assistance to Abuja's counterterrorism efforts following his visit to Nigeria on 6 May. Keqiang's offer included "anti-insurgency" training for Nigerian military personnel, as well as intelligence sharing, including satellite imagery. Boko Haram militants targeted a Chinese work facility near the Nigerian border in Cameroon on 16 May. One Chinese worker was injured and ten others remain missing.
China has significant trade and economic ties with Abuja, as Nigeria is China's third largest trade partner. Chinese goods account for nearly 20 percent of Nigeria's imports, making China its largest import partner. Although Beijing would benefit economically from greater regional stability in West Africa, China's commitment to security support will likely remain limited and will probably not include military forces.
International support to regional counterterrorism efforts remains limited. However, the West African initiative to counter Boko Haram is a positive development as it places a local face on security operations and fosters regional cross-border cooperation. Limiting the presence of Western forces will be better received locally and provides valuable operational experience to regional security forces. However, significant challenges must be addressed. Funding shortfalls, lack of training, limited interoperability, as well as an undetermined level of actual commitment on behalf of the constituent countries' capitals suggests that efforts to slow Boko Haram's expansion will be difficult and protracted.