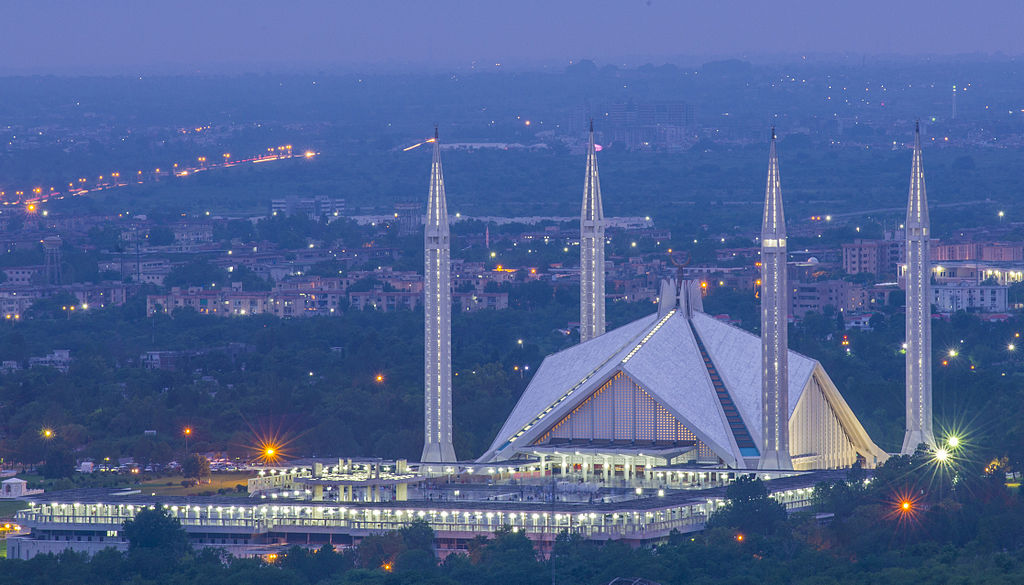 By Sidra Ajaib Kayani
Pakistan has been advised again to take a crucial decision to go along with US in fight against IS. During the 69th General Assembly session, a spokesperson for the US State Department told the Pakistani media that US Vice President Joe Biden would ask Pakistan to join the international coalition against the Islamic State during his meeting with Mr Sharif.
Later, a Pakistani official explained that while Pakistan "whole heartedly supports the international coalition against IS, however it is reluctant to chew more than it can handle". The predicament with Pakistan is that it is already confronting inside security challenges and its hands are now full. Pakistan needs to stay away from the eminent sectarian wars. It need to keep ground realities into consideration, which clearly illustrated that the current circumstance did not permits Pakistani leaders to stuck into a clash that identifies with two poles in the Muslim domain and bring Pakistan only sectarian discord inside its own particular setting.
In an international conference US scholar and Former US Assistant Secretary of Defense Dr Peter Lavoy asked Pakistan to join U.S led coalition, while replying to his advise Chairman of the Senate's Standing Committee on defense Mushahid Hussain Syed very rightly reminded that Pakistan as a partner had already suffered and sacrificed the most in this regard since U.S started War on Terror. The thing is why US is not supposing to broaden its collation to its vital accomplice India? US deserve Indian help against extremism in Iraq, Syria, Yemen, Libya, and rest of the world in return of the special treatment and immense material as well as strategic help it has reached out against all universal laws and responsibilities. With the backing of India US can attain its wanted objectives as India has world's moderate and generally outfitted military power with a great deal of ability. India has knowledge of battling low intensity clash all through its history against unarmed regular citizens in most troublesome domain, which US desperately needs at this point.
Presently Pakistan is also being pushed to counter the outside difficulties forced by the intolerant Modi government that is making turbulent conditions both at outer edge and in the political relations without any robust reasons with the exception of satisfying Indian local mass, and carrying on as an insatiable state. Subsequently, it is a need of Pakistan to stay far from any further encounter and ought to concentrate on the measures through which it can make this area harder spot to reach for activists which would further give motivation to other indicating fingers towards Pakistan.
With respect to as Pakistan relations with US are concern, Pakistan has constantly endured fixation and now might likewise endure financial liquidation on the off chance that it chose to do its own particular way and received key disobedience. At the same time the thing is Pakistan as an Islamic state can't hold up under the social expense of such like enterprise as Pakistan has effectively touched the bedrock. Also why US generally anticipate from Pakistan to accomplish more?
Pakistan's strategy while reacting the advise ought to be exceptionally solid with contention that it has need to work inside to assemble united society and afterward this inner quality would unquestionably assist Pakistan to hinder the way for any attractions for such like Non-state actors activity because in today's reality the inner security and solidarity is the first building block for a strong international relation.