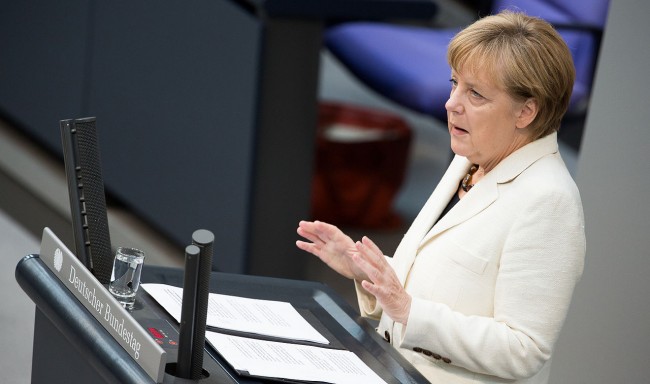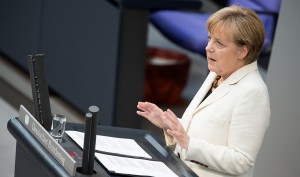 In an interview with the German newspaper Die Welt, German Chancellor Angela Merkel said that NATO will protect Latvia, Estonia and Lithuania against Russian aggression.
"There is no reason to talk about a war in the Baltics. But, regardless, Article 5 of the NATO treaty, which sees an attack on one member as an attack on the alliance as a whole, stands," Merkel said.
In the interview, Merkel also accused Russia of interfering in the domestic affairs of a number of countries that are seeking closer ties to the European Union.
"Moldova, Georgia and Ukraine are three countries in our eastern neighborhood that have taken sovereign decisions to sign an association agreement with the EU," Merkel told the newspaper.
"Russia is creating problems for all three of these countries," she said, pointing to "frozen conflicts" in breakaway regions like Transdniestria, Abkhazia and South Ossetia, as well as Russian interference in eastern Ukraine.
Merkel accused Moscow of trying to make countries in the western Balkans economically and politically dependent on Russia in order to gain influence there.
She also defended her decision at a NATO summit in 2008 not to put Ukraine and Georgia on track for membership, but reaffirmed NATO's commitment to defending countries in eastern Europe, like Poland and the Baltic states, that are members of the military alliance.
Source: The Baltic Times