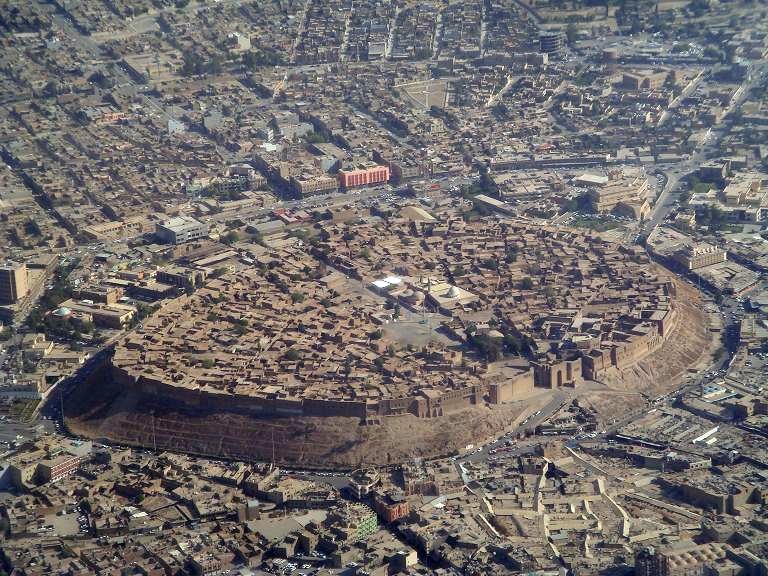 By Ömer Faruk Topal
Baghdad and Kurdistan Regional Government (KRG) reached a formal agreement to end yearlong oil export and budget disputes between two parties which shook the foundations of unitary Iraq.
This agreement is endorsed by the Iraqi cabinet and will bring into force at the beginning of 2015. The agreement allows export of 250,000 barrels per day (bpd) from the oilfields in northern Kurdish region and 300,000 bpd of Kirkuk oil through Turkey. The crude oil will be transmitted via pipeline run by KRG, but will be sold by Iraqi state-owned oil company named State Oil Marketing Organization (SOMO). Within the scope of agreement, the KRG will deliver 250,000 barrels of oil per day from oilfields in the Kurdistan Region to Baghdad. This oil will be sold by SOMO at Ceyhan port with the same mechanism used for Basra oil. Money will be transferred to an escrow account in New York, instead of Turkish state-owned Halkbank which was assigned previously by the contracts signed by the KRG and Turkey. In turn, Baghdad government agreed to send 17 percent of state budged revenue (approximately 17 billion dollars) to Kurdish Government and paying KRG employees' salaries. For more than a year, Baghdad government had cut the payment in protest against KRG's unilateral oil export efforts which is seen by Baghdad as an illegal and unconstitutional act. Iraq would also pay 1 billion dollar for salaries and equipments of Peshmerga forces which is a crucial part of fight against ISIS. Baghdad will also grant 500 million dollars which will be used to cover October and November expenses of KRG to ease budget pressure.
This agreement creates a positive atmosphere for political and economic situation in Iraq. It would help increase oil exports and ameliorate the country's budget which substantially depends on oil revenues and is being worn by low oil prices, inefficient production methods and current security crisis.
Prime Minister Haydar al-Abadi claimed that this agreement was in both sides' interest and leads to a win-win situation. He told that, "If we insist on being stubborn, we will have a lose-lose situation, because the Kurds will not be able to export any amount of oil and we will not receive even one barrel from the north". Kurdish politician and Minister of Finance Hosyar Zebari described this agreement as a major breakthrough that would reduce controversy between the Kurds and Baghdad. There are also positive signs from KRG.  Regarding the agreement, Prime Minister of KRG Nechirvan Barzani explained that, "After the former Iraqi Prime Minister unilaterally cut the share of the Kurdistan Region from the Iraqi budget, we have attempted to resolve the issue through dialogue.  Fortunately, we reached an agreement with Prime Minister Abadi and his team on a number of issues.  We believe the agreement is transparent and serves the interests of both the Kurdistan Region and Baghdad. Both sides came to an agreement successfully".
After the announcement, the deal received international support and created optimism in international circles.  State Department Deputy Spokesperson Marie Harf praised the agreement by saying that, "Iraqi and Kurdistan Regional Governments on reaching a broad agreement on revenue management and oil exports originating from the Iraq Kurdistan Region and Kirkuk. This resolution, in line with its constitution, allows all Iraqis to benefit equitably from Iraq's hydrocarbon sector. This agreement will further strengthen both Iraq's Federal Government and the Kurdistan Regional Government as they work together to defeat ISIS".
The Special Representative of the United Nations Secretary-General for Iraq (SRSG), Mr. Nickolay Mladenov welcomed the agreement and stated, "I commend both Iraqi Prime Minister Haidar al-Abadi and KR-I Prime Minister Nechirvan Barzani for their leadership and spirit of compromise in reaching this encouraging agreement."
Turkey also responded positively to the agreement. As quoted by Anadolu Agency, "Turkish Foreign Ministry underscored that the resolution is very important for the country's security and people's prosperity," and added that, "We also see the agreement as a positive step towards the security of the international energy supply and Turkey's cooperation with Iraq on energy". The Foreign Secretary of the United Kingdom Philip Hammond congratulated all concerned for their work to resolve this long-standing disagreement.
7 important dimensions of the agreement
This agreement is important for 7 reasons. First, it revived the hopes for unitary Iraq. Kurds' efforts to sell oil unilaterally had created anger and mistrust in Baghdad and Baghdad's decision to stop payment to the KRG had been described by the President of the KRG Masoud Barzani as a "declaration of war" against Kurds. At that time, rumors of independence had become louder. After the fall of Mosul to ISIS, the Kurdistan Region's parliament has approved a law for an independent electoral commission without having to refer to Baghdad, which is responsible for holding elections, referendums and fixing dates for voting. This act was interpreted by many experts as a preparation for independence. After the agreement, statements and announcements from both sides showed that both parties are willing to act together, at least now.
Second, one of the very first coming problems of Iraq was the Nouri al-Maliki's exclusionary policies towards different segments of the society. Kurds and Sunnis felt marginalized and discriminated under Maliki's rule. Because of these policies, Sunni-populated areas became center of insurgency and Kurds were alienated from being Iraqi. Abadi was expected to alleviate these sentiments and to provide social cohesion. This agreement can be considered as a brave step for reconciliation between feuding parties.
Third, this deal would boost cooperation between Erbil and Baghdad to fight against ISIS. It is considered as the most urgent problem of Iraq and it is quite challenging for central government to deal with it alone. Peshmerga forces are fighting now on a line of approximately 1000 kilometers and Baghdad government needs this force to protect its citizens that it cannot do alone.
Four, unlike other militia groups, the Peshmerga is the only officially-recognized armed group other than Iraqi army. Ac­cording to Article 121's item 5 of the Iraqi constitution, "The regional gov­ernment shall be responsible for all the administrative requirements of the region, particularly the establishment and organization of the internal security forces for the region such as police, security forces, and guards of the region". In spite of this legal recognition, Baghdad's relations with Peshmerga have been controversial. With the agreement, this thorny situation somewhat changed. As mentioned above, Baghdad government will pay 1 billion dollar to Peshmerga. Allocation a portion of national budget to Peshmerga (this payment is not from the 17 percent allocated to the KRG, it will send from the federal budget) means that Baghdad sees Peshmerga forces as a part of Iraqi defense system.
Five, Kurds gained leverage in Kirkuk. Kurds seized de facto control of the city after Iraqi forces deserted their position subsequent to the ISIS attack. The oil-rich city consisting of Turkmen, Kurd and Arab populations is strategically important for all parties and Kurds describe the city as "Jerusalem of Kurds." With this agreement, Kirkuk oil fields will be connected to the global market via KRG pipeline to Turkey, because the original pipeline has been attacked several times and is currently under ISIS control. With this agreement, Kurds' control over Kirkuk's oil strengthened. This means that Kurds have a new leverage in Kirkuk and strengthened their hands for future claims.
Six, Kirkuk oil fields will be opened to the international market. Due to a couple of political and security reasons, Kirkuk fields remained inactive. According to SOMO statistics, in 2014, from January to October 751.7 million barrels of crude oil were exported. 735.8 million barrels of it was Basra crude and only 15.9 million barrels was Kirkuk. In April, May, June, July, August, and September Kirkuk oil was not exported. The highest export level of Kirkuk oil occurred in February (8.2 million barrels). If this agreement can be actualized and technical problems can be solved, 9 million barrels of Kirkuk oil would be supplied monthly to the global energy market.
Seven, KRG is now legally open to international oil companies and big investments. Kurds have already sold their crude through pipelines or trucks without permission of Bagdad. Until November 28, tankers were loaded by Kurdish crude independently from Baghdad. However, there is a huge difference between selling oil independently from Baghdad and in accordance with Baghdad. Many big companies avoid investing in KRG in order to secure their investments in the south. Furthermore, it was difficult to find costumers for Kurdish crude, because buyers abstained Baghdad's lawsuits.
KRG's production capacity had reached 300,000 bpd by the end of 2013 and it is expected to reach to 1 million bpd in short term. With estimated reserves of 45 billion barrels of oil and 2.8 to 5.7 trillion cubic meters of natural gas, KRG is considered as a new important player of global energy markets and supplier of rising energy demands. However, no one risks its investments in politically uncertain and instable regions. This agreement can provide international investors a better environment for their investments.
The other side of the medallion
This agreement has also some side effects. Supplying more oil to already oversupplied global market would decrease prices which is already low. After the announcement of the agreement West Texas Intermediate (WTI) for delivery in January fell $US2.12 to close at $US66.88 a barrel on the New York Mercantile Exchange. Brent oil for January delivery, fall $US2.00 from $US70.54 a barrel its Monday closing level. This means that Baghdad may not achieve what it expects. It is also not clear whether technical capacity in Kirkuk allows 300,000 bpd of production.
Despite of being an important step, it is hard to claim that this agreement can terminate all divergences between Erbil and Baghdad. Problem of distrust between the parties was not solved. Prime Minister Barzani's explanation that, "There are no guarantees that the Iraqi government will not cut the Kurdistan Region's share of the budget. We should not forget, however, that if they cut our share, we hold a key to their oil export" proves this reality. Regional Parliament's Spokesman Yusuf Mohammed Sadik emphasized that independence is still at the table. "If the Iraqi constitution is not implemented and the Iraqi government does not observe Kurds' rights in the constitution, the Kurdish region will hold a referendum for independence," he told Anadolu Agency on December 6, four days after the agreement. Additionally, in case of oil supply that is more than determined level in the agreement, it remains unclear that who will own the money. KRG pays contractors that operate in its borders, but it is still vague who will pay international oil companies in Kirkuk. Another problem is that although 17 percent of national budget is allocated Kurds previously, it should be noted that it is net state revenue which is gross revenues minus sovereign expenses. This means that Kurds received only 11-12 percent. If the security crisis deepens in Iraq, security expenses will rise and this will cause reduction to money allocated to KRG. If KRG budget is stressed out, new problems may arise between two parties.
Ömer Faruk Topal is a graduate of Department of International Relations at TOBB University of Economics and Technology. He is a Master's candidate at the Department of International Relations at Middle East Technical University.
Source: JTW