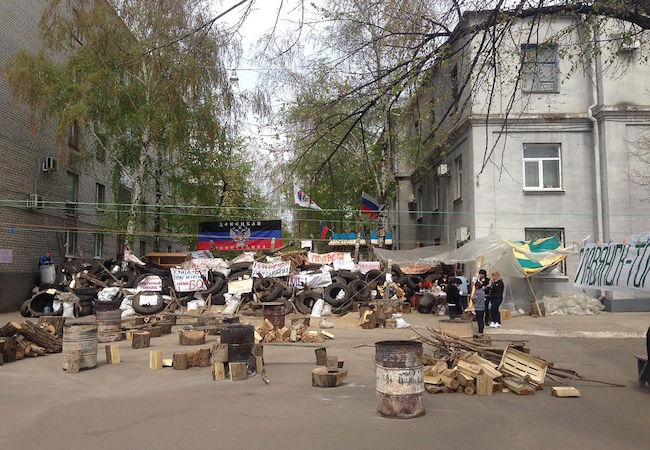 At least 14 people have been killed and over 100 others wounded in eastern Ukraine in the past day as hostilities between government forces and pro-independence insurgents continued, reports showed Monday.
The upsurge in clashes with rebels left at least three Ukrainian soldiers dead and 66 injured, said Andriy Lysenko, spokesman for the government's military operation in the east.
"The number and the intensity of attacks on Ukrainian positions rises," Lysenko said, adding that rebels fired 99 times at government soldiers in the past 24 hours.
Eduard Basurin, the senior insurgent commander, said eight rebel fighters have been killed and 33 injured in clashes with Ukrainian soldiers since Sunday.
Meanwhile, the regional department of the Ukrainian Interior Ministry in Donetsk said at least three civilians, including a 12- year-old child, were killed and 12 others wounded in overnight shelling in Debaltsevo town.
As casualties mount, the warring sides accuse each other of ignoring the Minsk ceasefire deal designed to put an end to the nine-month-old conflict that has already killed over 4,800 people.
Earlier in the day, Ukrainian President Petro Poroshenko said he was ready to immediately call a meeting of the trilateral contact group in the Normandy format to ensure the implementation of the truce agreement, signed in the Belarussian capital on Sept. 5, 2014.