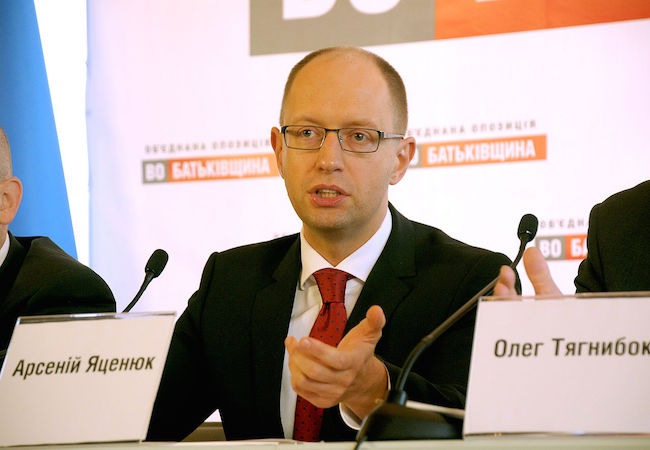 Ukrainian Prime Minister Arseny Yatsenyuk said Monday that his government has imposed a state of emergency in the restive eastern regions in the wake of intensified fighting.
The government has decided to "impose the state of emergency in Donetsk and Lugansk regions" in order to ensure safety of civilians living in the areas close to the combat zone, Yatsenyuk told a government meeting.
Besides, the government has decided to introduce a "high alert mode" throughout Ukraine, beefing up security to prevent possible emergency situations, he said.
The cabinet's decisions came after fighting between Ukrainian troops and independence-seeking insurgents in eastern Ukraine flared up over past days.
Since Jan. 12, about 300 people have been killed during the violent battles, bringing to 5,000 the overall death toll in the nine-month-old conflict.