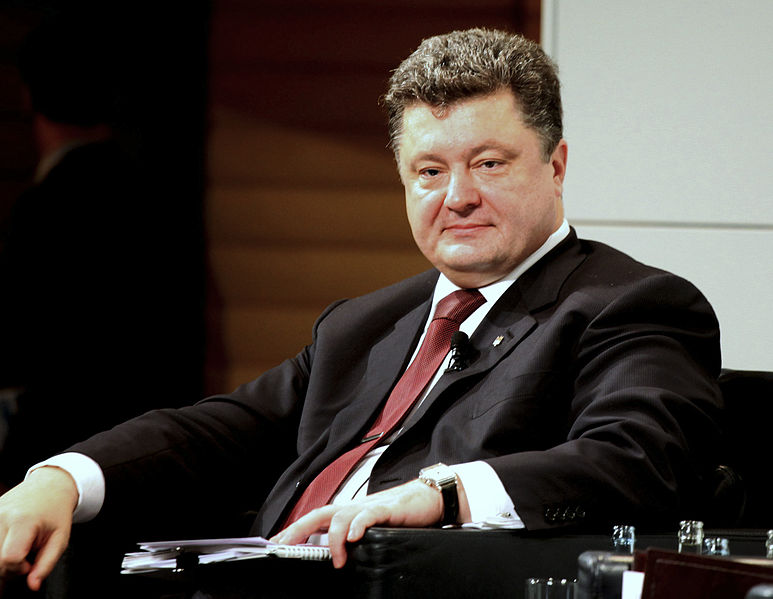 Ukraine's President Petro Poroshenko vowed on Monday to regain control over Crimea.
Poroshenko said in a statement that "the Ukrainian state will regain control over this temporarily occupied territory."
"The events of Feb. 23, 2014 and the referendum on Crimea's joining Russia were a cynical act aimed at seizing Crimea – an integral part of the Ukrainian state," he said.
Crimea unilaterally decided to join the Russian Federation in March 2014 in a referendum condemned by the international community and the Ukrainian government. Moscow backed the vote, calling it legitimate and in line with international legal standards.
The Ukrainian president said that, "I am not saying that this will be a simple thing to do which we will go through quickly. But this will happen by any means. Together we will build a new Crimea, where the rights and interests of Crimea's indigenous population… will be guaranteed."
Poroshenko said that "Ukraine will never give up its sovereign right to Crimea and will defend the rights of the people who live there."
Since April 2014 the self-proclaimed regions of Donetsk and Luhansk have been in conflict with Kiev.
Ukrainian army official Lieutnant Colonel Anatoliy Stelmakh told reporters Monday that the Ukrainian army will not pull back until the rebels stop attacking them.
Stelmakh said that "as long as firing on Ukrainian military positions continues, it is not possible to talk about a pullback. We will start the withdrawal of heavy weapons after obtaining a complete ceasefire."
Pro-Russian separatists took the control of the key railway hub of Debaltseve on Feb. 18 after days of fierce fighting, despite a cease-fire agreed in Minsk on Feb.12.