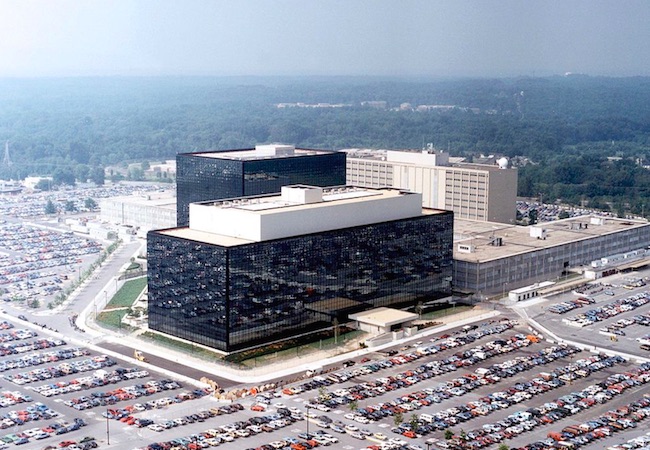 Monday's shootout outside the headquarters of the US National Security Agency appears to be a 'local criminal matter' and not a terrorist attack, according to a senior US official, NBC News reported.
The incident left one man was dead and two others injured. The shootout occurred when two men dressed as women tried to crash through the gates of the NSA headquarters compound in Fort Meade, Maryland in a stolen Ford Escape SUV.
An NSA police officer tried to stop the vehicle but the two men opened fire outside the building. The officer returned fire, shooting dead one of the attackers and severely wounding the second one, who was flown to hospital.
The police officer was also treated for injuries.
It is still unknown why the two men tried to storm their way the heaviliy guarded Army base near Baltimore, some 30 km northeast of Washingon D.C. or why they were disguised as women.
"The shooting scene is contained and we do not believe it is related to terrorism," the FBI said in a statement. "We are working with the US Attorney's Office in Maryland to determine if federal charges are warranted."
A building on the NSA campus was damaged by gunfire earlier this month on March 3. Authorities arrested a man who they suspect of firing that night on the NSA site as well as earlier at several nearby places and two moving vehicles.
In addition to the NSA – the spy agency responsible for controversial mass surveillance programmes – Fort Meade is home to the Defense Information Systems Agency and the U.S. Cyber Command, which is charge of  military cyber-warfare and defence.  About 11,000 military personnel and about 29,000 civilian employees work on the campus.