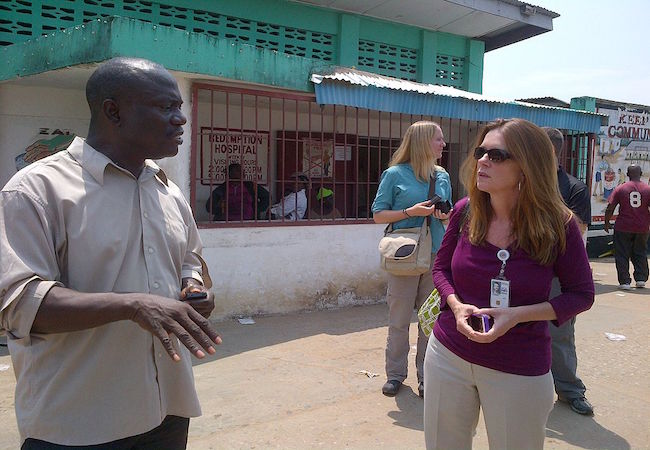 The new head of the United Nations Ebola Emergency Response (UNMEER) Peter Graff has warned of Sierra Leoneans that it was imperative "to bring the Ebola virus to zero before the rains intensifies."
Graff, who took up office three weeks ago, addressed the media in Freetown, adding that with the rains the fight against the virus will be complicated as other diseases associated with the virus, such as cholera, typhoid and diarrhea are common during this period.
He said that "will not help the situation as such situation has the tendency for the emergence of the virus."
Graff disclosed that the countdown to zero cannot begin until the last Ebola patient is discharged and no new case is reported.
He advised both Sierra Leone and Guinea to reach and remain zero before the rains.
Graff mentioned the bad and unmotorable road network which makes movement from one place to the other "very challenging." He therefore urged under such a situation "if we cannot access the place in time, it means the disease will spread."
The UN chief told the media that with the end of Ebola in Liberia, UNMEER closed its offices in Monrovia and this gave him the opportunity to work in Sierra Leone on an acting position with other colleagues in the fight against the virus before his new substantive appointment.
He pointed out that much as the cases are dwindling in Sierra Leone but the country faces many challenges in overcoming the epidemic.
He appealed for more community involvement, adding the country stands a better chance to succeed but have to ensure suspected cases to be traced and surveillanced particularly in border areas of the three countries.