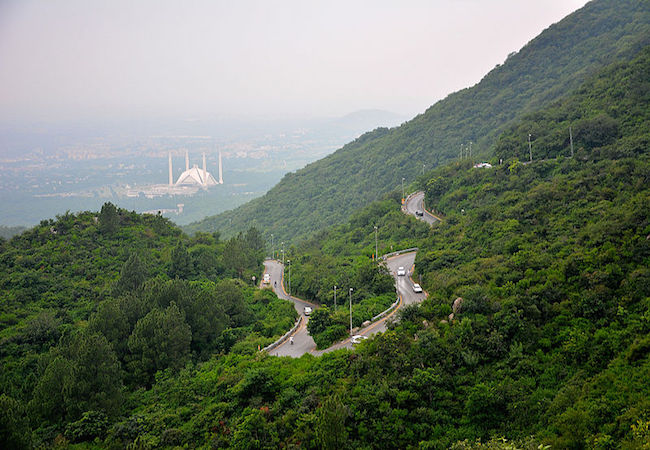 By Shahzadi Tooba Hussain Syed
Pakistan is currently facing a severe energy crisis. Besides electricity, the country also faces a growing shortage of natural gas that is the main source of energy especially for those who do not have access to electricity. In Pakistan, the gas shortfall is 2 billion cubic feet per day. In this scenario, easing of international sanctions on Iran by successful implementation of Iranian nuclear deal could play a critical role for easing energy insecurity of Pakistan in a short time span.
On July 14, 2015, a nuclear deal was struck to restrain Iranian nuclear program in Vienna. Some measures that Iran has agreed to include reducing the number of installed centrifuges, limiting all uranium enrichment to 3.67 percent for 15 years, redesigning and rebuilding the Arak heavy water reactor so it can no longer produce weapons grade plutonium, allowing the International Atomic Energy Agency (IAEA) regular access to all nuclear facilities, allowing inspectors access to uranium mines and surveillance of uranium mills for 25 years and Implementing the Additional Protocol of the IAEA.
At the face value, the outline of the sanctions relief is simple. Most sanctions against Iran will be lifted in exchange for Iran capping its nuclear program and accepting additional verification measures. Consequently, the lifting of sanctions national and international bank would be able to finance IP pipeline without the fear of international sanctions.
The 7.5$ billion Iran-Pakistan (IP) was inaugurated with great fanfare in March 2013, however, owing to the international sanctions on Iran because of its aspiration for a nuclear bomb made it impossible for Pakistan to get money from national and international banks to build its side of the pipeline. As the Pakistan's Petroleum Minister, Shahid Khaqan Abbassi said in an interview that the advancement on the IP project was clogged because of international sanctions on Iran. He further argued that "now hopefully, as the sanctions are removed, it facilitates us to address our energy needs and also meet the contractual obligations." In fact, Pakistan missed the deadline to build its side of the pipeline last December and Iran under its "take or pay" obligation, asked Pakistan to pay penalties.
Iran has completed most of its part of the pipeline, but still needs to construct around 200 km long pipeline, which should eventually link its South Pars gas fields to the Pakistani city of Nawabshah, close to the economic capital Karachi. Once this is completed, Pakistan will build the last 80 kilometers to Iran before the 2018 general elections. As part of an $46 billion economic corridor linking western China to the Middle East through Pakistan, Beijing recently started work on the section of the pipeline between Nawabshah and the port of Gwadar, close to the Iranian border. The pipeline could then become part of the China-Pakistan Economic Corridor (CPEC).
At the broader level, Russia also seemed to endorse Iranian nuclear deal and subsequently IP pipeline that would allow Russia to show the members of so-called quadrilateral relationship that he has other options too available on the table. Russia has had closer relations with India but is pivoting more to Islamabad as New Delhi and Washington become closer allies.
Last but not the least, Iranian nuclear deal would help Pakistan and energy starved Asia in the long term, as the deal would allow Iran to contribute to region's energy requirements in the shape of its gas and oil exports. Hence, the deal would also enhance and stabilize peace and economy of the region subsequently.