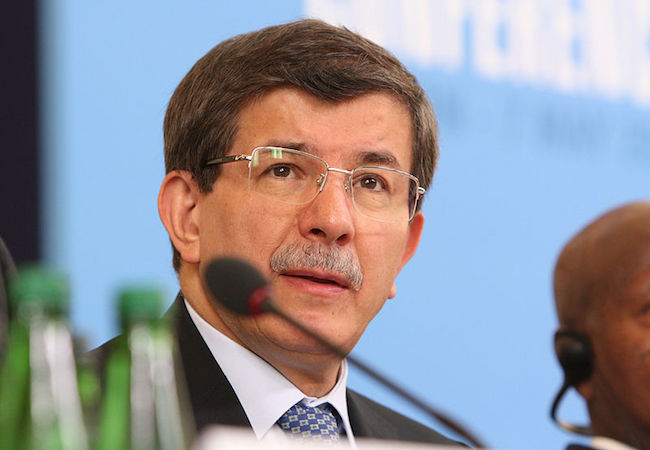 Turkish Prime Minister Ahmet Davutoglu on Friday formed an interim power-sharing government to act until the snap elections scheduled for Nov. 1.
The election cabinet is mainly composed of bureaucrats, mostly current undersecretaries of the ministries and independents with three ministers from opposition parties.
Istanbul Police Chief Selami Altinok was appointed as interim Minister of Interior. Cevdet Yilmaz, and Tugrul Turkes were appointed as deputy prime ministers, while current deputy prime ministers Numan Kurtulmus and Yalcin Akdogan kept their seats. Former ruling Justice and Development Party (AKP) deputy Ali Riza Alaboyun was assigned as minister for energy.
Davutoglu announced the ministers on late Friday after Erdogan approved the prime minister's draft list.
The prime minister asked opposition parties to take part in the pre-election government, but the Republican People's Party (CHP) and the Nationalist Movement Party (MHP) refused to join a caretaker cabinet.
Only two deputies of the pro-Kurdish Peoples' Democratic Party (HDP) accepted the invitation to be ministers for the cabinet, along with a prominent member of the MHP Tugrul Turkes who joined the caretaker government as deputy prime minister.
Erdogan called an early election after parties at the parliament failed to form a coalition government. He asked Davutoglu to form the interim cabinet on Tuesday after the prime minister failed to form a coalition government after the ruling AKP lost its majority in the June 7 election for the first time in 13 years.