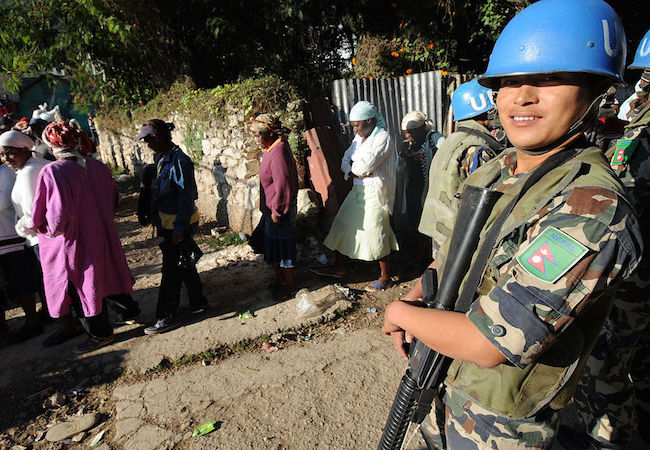 By Robert J. Burrowes
In his just-released book, Disaster Capitalism: Making a Killing out of Catastrophe, Antony Loewenstein offers us a superb description of the diminishing power of national governments and international organisations to exercise power in the modern world as multinational corporations consolidate their control over the political and economic life of the planet.
While ostensibly a book about how national governments increasingly abrogate their duty to provide 'public' services to their domestic constituencies by paying corporations to provide a privatized version of the same service – which is invariably inferior and exploitative, and often explicitly violent as well – the book's subtext is easy to read: in order to maximize corporate profits, major corporations are engaged in a struggle to wrest all power from ordinary people and those institutions that supposedly represent them. And the cost to ordinary people (including their own corporate employees) and the environment is irrelevant, from the corporate perspective.
Loewenstein spent five years researching this book so that he could report 'the ways in which our world is being sold to the highest bidder without public consent'. In my view, he does this job admirably.
Taking as his starting point the observation of famed future studies and limits to growth expert Professor Jørgen Randers that 'It is profitable to let the world go to hell', Loewenstein set out to describe precisely how this is happening. He went to Pakistan and Afghanistan to explore the world of 'private military companies', Greece to listen to refugees imprisoned in 'brutal' privatized detention centres, Haiti to investigate its 'occupation' by the United Nations and 'aid' organizations following the earthquake in 2010, and Bougainville to understand the dilemma faced by those who want progress without the price of further corporate environmental vandalism (for which they have paid heavily already).
Loewenstein also checked out the 'outsourced incarceration' that now ensures that the US rate of imprisonment far exceeds that in all other countries, the privatized asylum seeker detention centres in the UK which are the end product of 'a system that demonizes the vulnerable', and the equivalent centres in Australia which 'warehouse' many asylum seekers in appalling privatized detention centres, including those located on offshore islands.
It is easy and appropriate to be outraged by some of the details Loewenstein provides, like the 'three strike' laws in the United States 'that put people behind bars for life for stealing a chocolate bar', but it is obviously important to comprehend the nature of the systemic crisis in which we are being enveloped by 'disaster capitalism' if we are to have any chance of resisting it effectively. So what are it's key features?
In essence, predatory corporations (which usually keep a low profile) are financed by government money (that is, your taxes), supported by tax concessions and insulated from genuine accountability, political criticism and media scrutiny while being given enormous power to provide the infrastructure and labor to conduct a function, domestically or internationally, which has previously been performed by a government or international organization. If this happens at the expense of a nation truly exercising its independence, then too bad.
Moreover, because the corporate function is being performed 'solely to benefit international shareholders' which means that maximum profit is the primary aim, both the people who are supposedly being served by the corporation (citizens, refugees, prisoners…) and the corporation's own employees are invariably subjected to far greater levels of abuse, exploitation, violence and/or corruption than they would have experienced under a public service equivalent.
Loewenstein provides the evidence to demonstrate this fact in one case after another. The ones that I found most interesting are the use of mercenaries in Afghanistan which provided further evidence that US policy, and even its military strategy and tactics 'on the ground', is being progressively taken over by corporations, and the 'occupation' of Haiti, post-earthquake in 2010, by the UN and NGO 'aid' agencies which forced locals into the perpetual victimhood of corporate-skewed 'development'.
The use of private military companies (jargon for government-contracted companies that hire and deploy mercenary soldiers, 'intelligence' personnel, private security staff, construction teams, training personnel and provide base services such as food, laundry and maintenance) in Afghanistan has meant that there are far more US contractors than US soldiers in Afghanistan and 'troop withdrawal' means just that: troops not contractors. The occupation is far from over, Loewenstein notes.
Moreover, he asserts, the US mission in Afghanistan is 'intimately tied to these unaccountable forces'. As many of us have been observing for considerable time, with control of US government policy now largely in the hands of the US elite (a select group compared with the military-industrial complex of which departing president Eisenhower warned us in 1961), its controlling tentacles reach ever more deeply into US actions at all levels. This is reflected in the way that military tactics are often designed in response to the development of weapons (such as drones) rather than, as should be the case, policy and strategy determining the nature of the tactics and weapons (if any) designed and used. It's not so much that the corporate 'tail' is now wagging the government 'dog': the 'tail' is now bigger and more powerful than the 'dog' itself. In essence, the 'US government interest' means the 'US corporate interest'.
Unfortunately, Afghanistan is not the only 'horror story' in Loewenstein's book. I was particularly pained by his account of the multi-faceted violence that has been inflicted on Haiti since the devastating earthquake on 12 January 2010 that affected three million Haitians, killing more than 300,000. On 1 February 2010, US Ambassador Kenneth Merton headlined his cable 'The Gold Rush Is On' and went on to explain his excitement: 'As Haiti digs out from the earthquake, different companies are moving in to sell their concepts, products and services.' Merton's lack of compassion for those killed, injured or left homeless by the earthquake is breathtaking.
Tragically, it isn't just corporate exploitation of Haitians that exacerbated the adverse impact of the earthquake. The United Nations was horrific too. The evidence clearly pointed to its responsibility for a cholera epidemic shortly after the earthquake, which affected more than 700,000 people, killing 9,000. And given the responsibility of UN troops, allegedly present to enhance safety, for previous violence against Haitians, most Haitians simply regarded the presence of UN troops as 'another occupation' following the French colonization, which they overthrew in 1794, and the US occupation which led to the Duvalier dictatorships, that were resisted until their defeat in 1986.
But whatever damage the UN has done, it is the governments of the US, France and Canada, whose aid dollars via many corporations never reach those in need, NGOs like the Clinton Foundation, and the predatory corporations that truly know how to exploit a country. This is why the civil infrastructure in Port-au-Prince remains unrepaired nearly six years after the earthquake and the average city resident still lives in 'rubbish, filth, and squalor'. Somehow, the corporations that were given the aid money to rebuild Haiti or provide other services were able to absorb billions of dollars without doing much at all. Although, it should be noted, company profits have been healthy. Are they held accountable? Of course not. Disaster capitalism at its best.
So can we predict the outcome for Nepal following its earthquakes earlier this year? We certainly can. The corrupt diversion of aid funds to corporate bank accounts. And ordinary Nepalese will continue to suffer.
I could go on but you will be better off checking out the book yourself. Loewenstein writes well and he has fascinating material with which to hold your interest. By the way, his personal website if you want to keep track of his journalism is here. He has recently been doing research in South Sudan.
So is there anything I didn't like? Well, given my own passion for analysis and strategy, I would have liked to read more about Loewenstein's thoughts on why, precisely, this all happens and how we can get out of this mess. He is an astute observer of reality and hopefully, in future, he will be more forthcoming in making suggestions.
In the meantime, if you are interested in understanding why many individuals have a dysfunctional compulsion to make profits at the expense of human and environmental needs, my own analysis is briefly outlined in this article: 'Love Denied: The Psychology of Materialism, Violence and War'. But there is much more detail explaining the psychological origins of violent and exploitative behaviours in 'Why Violence?'
And if you are someone who does not outsource your own responsibility to play a role in ending the elite-driven violence and exploitation in our world, you might like to sign the online pledge of 'The People's Charter to Create a Nonviolent World'. The Nonviolence Charter references other documents for action if you are so inclined.
Anyway, apart from this observation, the main reason why I think this is such a good book is because it gave me much new and carefully researched information that got me thinking, more deeply, about issues that I often ponder. There is a good chance that it will enlighten you too.