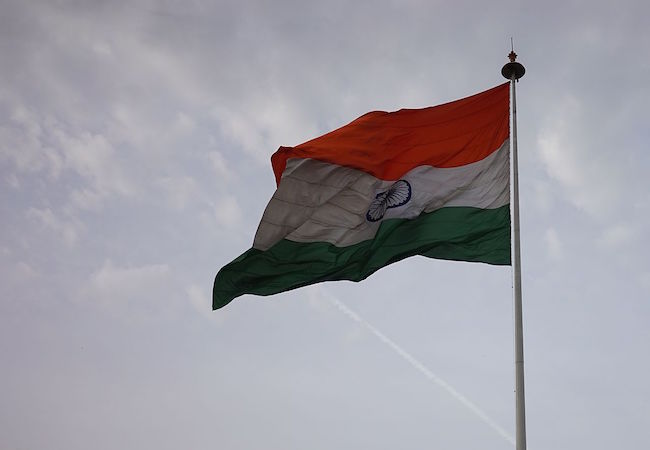 By Maimuna Ashraf
A while back, Foreign Policy Magazine reported that "two Indian secretive agencies were behind a project at Challakere, located in India's Southern Karnataka state, that experts say will be the subcontinent's largest military-run complex of nuclear centrifuges, atomic-research laboratories, and weapons- and aircraft-testing facilities when it's completed, probably sometime in 2017. Among the project's aims: to expand the government's nuclear research, to produce fuel for India's nuclear reactors, and to help power the country's fleet of new submarines." The news is not new, the work on the project was initiated in 2012 and since then many analysts revealed that India is embarking on a convert uranium enrichment project aimed at producing thermonuclear weapons.
Previously, IHS Jane's revealed that the uranium enrichment facility at the Indian Rare Metals Plant is able to produce about twice as much weapons-grade uranium as New Delhi will need to fuel its nuclear powered ballistic missile submarines in the future.  Matthew Clements, editor of IHS Jane's Intelligence Review said, "Taking into account all the enriched uranium likely to be needed by the Indian nuclear submarine fleet, there is likely to be a significant excess." He further opined that one potential use of this would be for the development of thermonuclear weapons. Consequently, increasing the explosive force of those in its existing nuclear arsenal, India's close neighbors, China and Pakistan, would see this move as a provocation: Experts say they might respond by ratcheting up their own nuclear firepower.
India has not overtly acknowledged such reports. However, it is argued that New Delhi has never published a detailed account of its nuclear arsenal, which it first developed in 1974, and there has been little public notice outside India about the construction at Challakere and its strategic implications. The government has said little about it and made no public promises about how the highly enriched uranium to be produced there will be used. As a military facility, it is also not open to international inspection. Albeit satellite photos of that facility from 2014 have revealed the existence of a new nuclear enrichment complex that is already feeding India's weapons program and, some Western analysts maintain, laying the groundwork for a more ambitious hydrogen bomb project.
China successfully tested a thermonuclear weapon in 1967, while India's scientists claimed to have detonated a thermonuclear weapon in 1998.  According to former Australian nonproliferation chief John Carlson, "India is one of just three countries that continue to produce fissile materials for nuclear weapons. The enlargement of India's thermonuclear program would position the country alongside the United Kingdom, the United States, Russia, Israel, France, and China, which already have significant stockpiles of such weapons."
Robert Kelley, who served as the director of the Iraq Action Team at the International Atomic Energy Agency (IAEA) told after analyzing the available satellite imagery, as well as studying open source material on both sites that India is pursuing a larger thermonuclear arsenal. Its development, he warned, "will inevitably usher in a new nuclear arms race" in a volatile region. He concluded that at the second site, the government could install up to 1,050 of these new hyper-efficient machines, which, together with about 700 older centrifuges, could complete 42,000 SWUs a year — enough, he said, to make roughly 403 pounds of weapons-grade uranium. A new hydrogen bomb, with an explosive force exceeding 100,000 tons of TNT, requires only between roughly 9 and 15 pounds of enriched uranium
India presently has just one indigenous vessel, the INS Arihant. Conversely, both states are said to be developing their naval nuclear forces. India, the world's largest weapon importer, has recently approved $16 billion for nuclear powered submarines and naval warships. Reportedly, India plans for developing more than 160 ship navy, 3 aircraft carriers and more than 40 warships and submarines that includes anti-submarines corvettes and stealth destroyers. India is one of the three Asian countries to maintain aircraft carriers. On other hand Pakistan has lately approved a proposal to purchase eight diesel-electric submarines. However viewing India's naval ambitions, Pakistan will look to neutralise developments with India and it may prove an initiative for having permanent sea-based deterrent equipped with submarine launched variant of cruise missile.
Indian nuclear establishment says that "It's not Pakistan we are looking at most of the time. Beijing has long managed a thermonuclear program, and so this is one of many options India should push forward with and where China took it, several decades before us, with the hydrogen bomb, India has to follow." Nonetheless, India's conventional superiority and nuclear advancements strongly influence Pakistan's threat perceptions and nuclear strategies, resultantly boosting the region's nuclear developments. This recent revelation will critically hoist the danger of accelerated nuclear developments in South Asia, because even if India is developing thermonuclear weapons to neutralize its development with China, still it can be used against Pakistan. To ensure an effective deterrence, Pakistan will be bound to uphold its developments with India.