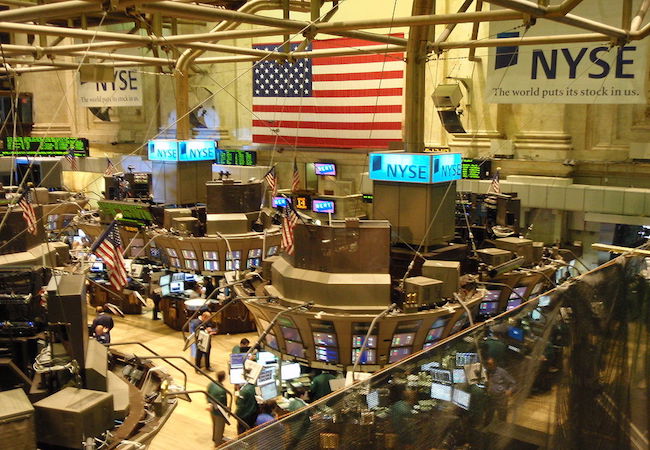 U.S. stocks slumped for a second straight day on Thursday, as global markets rout and falling oil prices continued to weigh on Wall Street.
The Dow Jones Industrial Average tumbled 392.41 points, or 2.32 percent, to 16,514.10. The S&P 500 shed 47.17 points, or 2.37 percent, to 1,943.09. The Nasdaq Composite Index plummeted 146.34 points, or 3.03 percent, to 4,689.43.
Trading on the Shanghai and Shenzhen bourses stopped early on Thursday after shares tumbled 7 percent within the first 30 minutes of trading, triggering the "circuit breaker" mechanism.
However, the China Securities Regulatory Commission announced Thursday night that it will from Friday suspend the stock market "circuit breaker" mechanism that has been implemented since the beginning of this year.
Tokyo shares ended the trading Thursday sharply lower with its benchmark Nikkei stocks index declining below the 18,000 line, as sentiment here was hit by weak performance in China's equity market and the Japanese yen's advance against the U.S. dollars.
European equities also suffered big losses amid oil weakness Thursday, with Germany's benchmark DAX index at Frankfurt Stock Exchange tumbling 2.29 percent to close down below 10,000 points.
Dampening investor sentiment, oil prices kept falling Thursday, with the U.S. oil hitting the weakest level since late December 2003, as excess supply continued to weigh on the market.
On the U.S. economic front, in the week ending Jan. 2, the advance figure for seasonally adjusted initial claims was 277,000, a decrease of 10,000 from the previous week's unrevised level, the Labor Department announced Thursday.
Traders kept a close eye on the key December employment data due out Friday, the first jobs report since the U.S. Federal Reserve's mid-December decision to raise its interest rates.