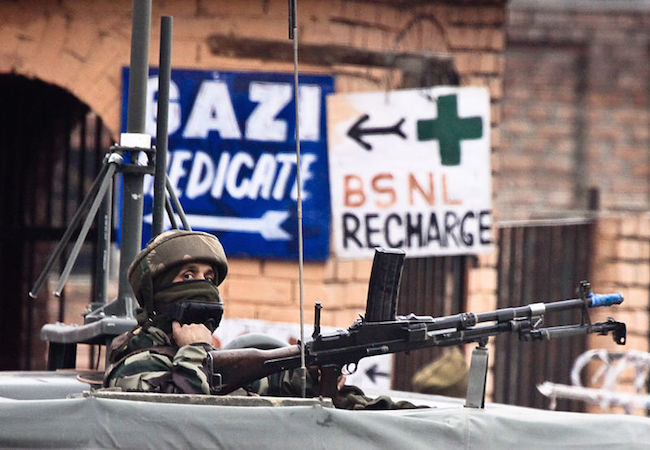 By Dr. Fayaz Ahmad Bhat
The State of Jammu and Kashmir is having a glorious past in terms of formal education.  The village Sharda (now in POK) was once hub of learning. The beginning of formal modern education was marked in late 19th century when Maharaja of the state took special interest in education and higher education was no exception.  In late 19th century Sri Pratap College popularly known as S. P College was established at Srinagar and Prince of Wales College, now called Government Gandhi Memorial Science College (GGMC) was established in Jammu in 20th century. This was the beginning of new era in the state and state has experienced tremendous growth in higher education especially after country got independence from British rule. There are currently seven universities, ninety five Government degree colleges and a number of private colleges in the state.  However, with the growing population and growing demand for higher education in the state there have been some serious issues and problems. With every passing year there is addition to these issues and problems in other words there is "towering enrollment figures with humiliating outcomes". The system is in the state of crises lacking both human and physical resources especially teaching faculty and infrastructure necessary for teaching learning process. The crisis is not limited to a particular college but is common to all colleges of the state. However, some colleges are really facing biggest challenges especially those established recently and functioning in fabricated or temporary buildings or huts.
Government Degree College, Banihal, was established in year 2010 and still functioning in fabricated huts in GHHS for boys, Banihal. The college is deficient in both human and physical resources. The college is having only two regular faculty members, not a single regular non teaching auxiliary or line staff member. All the academic and non academic activities of the college are virtually confined to three fabricated huts and one concrete hall where principal "chamber", "staff room" office, store, computer lab, "library" class rooms are managed. There is no denying that resources available at any institution play important role in the performance of an institution. Researches across the globe have highlighted the importance of resources in educational institutions. UNICEF and UNESCO have identified physical and human resources important variables of "quality" education. Some studies have even argued that imparting formal education without infrastructure is nothing but a mystical illusion. However, Government Degree College Banihal challenges all these theories and arguments and supports the premises there is no "grand narrative".
Government Degree College, Banihal, is a live example and a model, not only to be followed but also to be studied on scientific lines so that other institutions can benefit from it. The college reveals how non material variables like leadership are crucial and important for imparting "quality" education and turning shortcomings into virtues. The college is the best example of   optimum use of minimum resources, a model worth to be followed.
Working at the institution has been really an honour for me and one of the sweetest memories of my life. The lessons learned at the institution are really a valuable treasure for me.  Working under the leadership of Prof. Anil Gupta provided firsthand experience how to adjust and accommodate to toughest and challenging circumstances without losing cool. The worthy company was a great lesson of resilience, hard work and practical to overcome the odds and come out with the flying colours. Working with senior teachers like Prof. Mushtaq Ahmad Sohil and Dr. Shafiq Katoch has been a plus point. The new and innovative methods of teaching employed by Prof. Mushtaq Ahmad Sohil have been very fruitful and the dedication and honesty traits have really motivating force for me.
In concluding remarks I would like to say that if anyone is desirous to see the leadership qualities, learn great lessons of life, art of giving and how to make optimum use of minimum resources he should pray to work under the leadership of Prof. Anil Gupta. I consider myself lucky enough that I got a chance to work at GDC Banihal under the leadership of charismatic leader, with scholarly colleagues, disciplined students and friendly people.