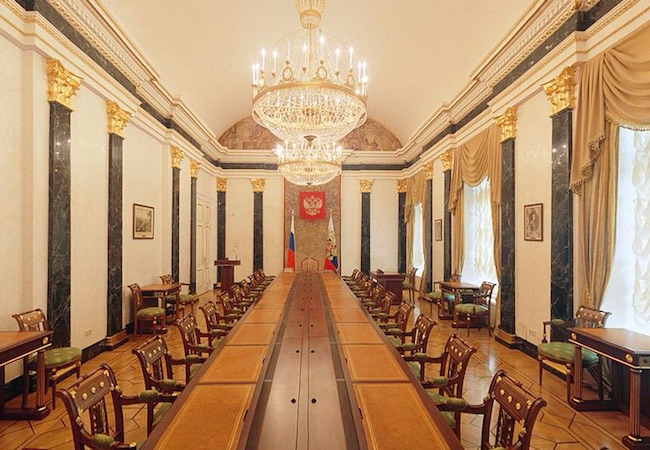 Russia has upgraded its national security strategy by taking into account the worsening international situation as a result of the policy pursued by the United States and its allies, a senior Russian security official said on Monday.
"The U.S. and its allies have continued their policy of opposition to a multi-polar world order, and to centers of power alternative to the West," Yevgeny Lukyanov, deputy head of the Russian Security Council, said in a statement published on the council's website.
On Dec. 31, 2015, Russian President Vladimir Putin signed a document entitled "About the Strategy of National Security of the Russian Federation," revising a bunch of Russia's strategies to fight threats to its national security.
Lukyanov said the key points of the strategy, upgraded for the first time since 2009, remained unchanged, with the country reiterating its commitment to an open, rational and pragmatic foreign policy that prioritizes the principles of international law and mutual respect.
"Russia will continue to give priority to disarmament issues and to the maintenance of the regime of non-proliferation of weapons of mass destruction," he said.
"However, it should be understood that the national interests of our country dictate the need to maintain its own nuclear deterrent capabilities that guarantee the sovereignty and territorial integrity of Russia," he said,
Nevertheless, he said Russia is ready to step up interaction and partnership with the U.S. and countries in the Euro-Atlantic region, in spite of the mounting military potential of NATO and the alliance's infrastructures advancing towards the Russian border.
Meanwhile, Lukyanov said Russia intends to strengthen cooperation with its partners within BRICS, the Shanghai Cooperation Organization, APEC, G20 and other international institutions, and actively taps the potential of the Commonwealth of Independent States and the Eurasian Economic Union.
He also stressed the need to continue developing special strategic partnership with China and India.
"Great importance is given to forming strong ties with countries of the Asia-Pacific, Latin America, Africa and the relevant regional organizations," Lukyanov added.
In addition, Lukyanov said Moscow would pay particular attention to the Arctic region traditionally associated with Russia's national interests.