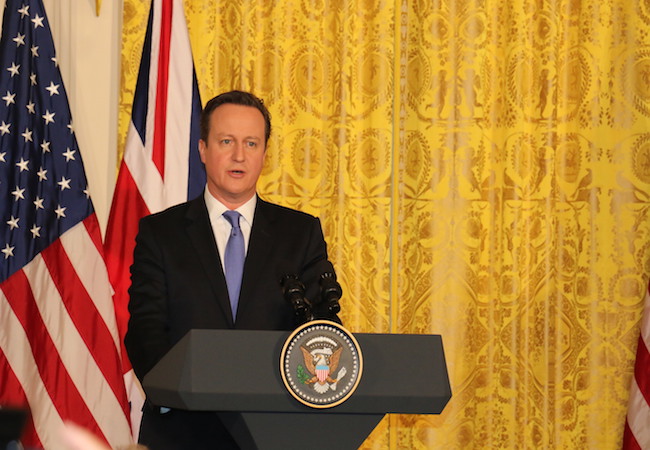 British Prime Minister David Cameron announced Saturday that his country would hold a referendum on June 23 to decide where to stay or leave the European Union (EU).
Speaking outside his No. 10 Downing Street residence after a cabinet meeting, Cameron said that the government's position is to recommend that Britain remain in the EU once the referendum goes underway.
The decision to hold a referendum still has to be formalized by the British parliament, but it is widely expected to be adopted since Cameron's Conservative party holds the majority.
"I will go to parliament (on Monday) and propose that the British people decide our future in Europe through an in-out referendum on Thursday the 23rd of June," Cameron said.
"My recommendation is clear. I believe that Britain will be safer, stronger and better off in a reformed European Union," he said.
Cameron's Saturday announcement on the referendum date came after he clinched a deal with other EU country leaders Friday, which gives a "special status" for Britain in the EU in areas ranging from benefit cuts for migrants to opt-out for closer union.
Despite vows by Cameron to campaign in full-out efforts for Britain to remain in EU, the outcome of the referendum is far from certain as opinion polls indicated that British voters are evenly divided, and even many senior members of the Tory party declared support for the "Leave EU" campaign.