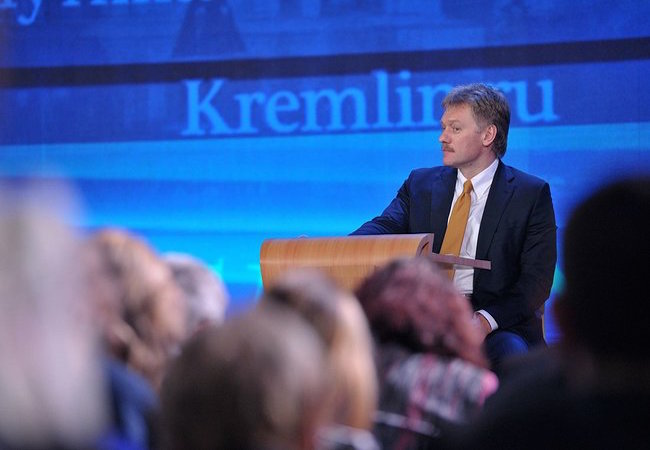 Stopping the bloodshed in Syria is currently the main goal of all those interested in a political settlement in the war-torn country, Kremlin spokesman Dmitry Peskov said Wednesday.
"The main goal is to stop the bloodshed in Syria and to prepare the ground for a settlement," Peskov told reporters.
On Monday, Russia and the United States announced a plan of cessation of hostilities in Syria, demanding that any party engaged in the conflict in Syria indicate to Russia or the United States their commitment to the ceasefire by no later than 12:00 p.m. Damascus time (1000 GMT) on Saturday.
But the agreement excluded the Islamic State (IS), the Nusra Front and other terrorist organizations designated by the United Nations Security Council.
"Russia and the United States are using their influence and potential to bring parties with opposing views on the Syria settlement closer together," Peskov said.
Earlier in the day, Russian President Vladimir Putin had a telephone conversation with his Syrian counterpart, Bashar al-Assad, during which the Syrian leader confirmed Damascus' readiness to facilitate the ceasefire's implementation, the Kremlin said in a separate online statement.
Putin also had a telephone conversation with King of Saudi Arabia Salman bin Abdulaziz Al Saud. The Kremlin said the latter welcomed the reached agreements and expressed readiness for joint work with Russia to implement them.
Peskov said Putin is expected to hold several other international phone calls Wednesday, including one with Iranian President Hassan Rouhani, primarily related to resolving the Syrian conflict.