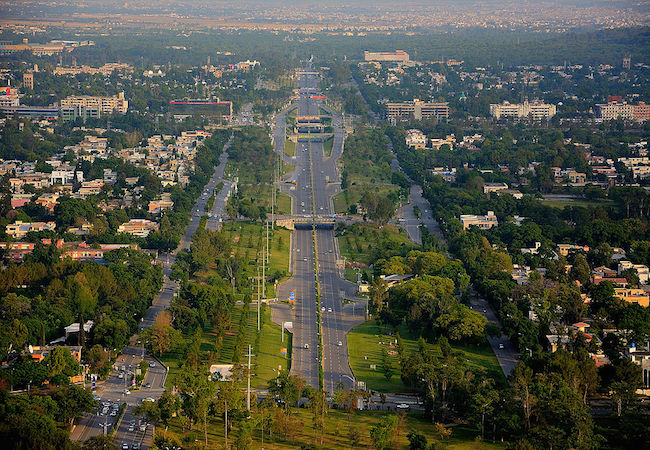 By Beenish Altaf
Pakistan is not looking for any option as an alternate to its nuclear capability. The current Pak US strategic dialogue has reassured the muscle of its survivability. The recent US-Pak Strategic Dialogue is another change to improve bilateral ties among the two states. It is a continuation and sort of a revival of the 2013 Strategic Dialogue framework and is aimed to extend and solidify the bilateral relationship between both the states. After the old notion "do more" this time the strategic dialogue covers cooperation on six broad segments that include cooperation in economy and finance; energy; education, science and technology, law enforcement and counterterrorism, security, strategic stability and non-proliferation and defense.
Previously the Dialogue languished until 2010 when it redefined its agenda to include consultations on security, counter-terrorism, non-proliferation and defense. Currently both the states decided to remain on the same page on the issues of countering terrorism and extremism. The agenda thus reflected the character of bilateral relations that was largely determined by familiar security concerns and dynamics of the Afghan situation instead of a common desire to expand economic, technological or people-to-people interaction. The recent sixth ministerial level dialogue round should essentially help security-related confidence building with some dividend expected in the energy sector as well. The categorization or the revival did not indicate a change in the sentiment of the relationship that continued to be dominated by concerns instead of promise. The US maintained a strategic dialogue with many countries; and had offered it to Pakistan in March 2006 when President Bush arrived in Islamabad following a much-heralded visit to New Delhi. The stated intent was to build long-term broad based cooperation in energy, finance, education, science and technology and agriculture.
When it comes to India's nuclear capability, the US put blind eye on it. Historically, Pakistan was left with no option except restoring the balance of power in the region when India tested its nukes. Why the US is silent on Indian nuclear capability if it is the only state which introduced nukes in South Asia? Ironically as regards nuclear capability, the US wants to strengthen India only to serve as a bulwark against China and as such cannot stand any other counterforce.
Broadly analyzing, that holding of Pak-US strategic dialogue in Washington is considered to have a positive impact as it would further strengthen the existing relations between the two countries. Formerly this relationship status among both the countries was confined to matters related to security only, but in this meeting the cooperating areas has been broaden and expanded quite well that covers wide range of fields (economy and finance; energy; education, science and technology; law enforcement and counterterrorism; security and strategic stability). Despite of absence of the Pak-India relations and tension were not the agenda of dialogue. India has involved itself in arms race that would definitely destabilize the balance of power in the region.
The bothersome and upsetting area among both countries remained as always the Pakistan's nuclear weapons program. After the series of attacks; one after one, to cap or to roll back and now the new agenda point raised in the dialogue is to reduce the nuclear weapons and limitize its expansion. Also that is reported to be the world's fastest growing nuclear program. The counterpart of John Kerry US Secretary of State, here in Pakistan Sartaz Aziz rolled out any possibility to reduce the number of nuclear arsenals pointing towards a credible and tangible threat – the largest arms importer; India. But at the same time he assured that "our engagement on non-proliferation and strategic stability will continue and Pakistan hopes to see greater US understanding of Pakistan's security concerns and its desire to contribute actively as a mainstream nuclear power."Pakistan Prime Minister's Advisor on Foreign Affairs spotted that Pakistan's top security concern is strategic and conventional imbalance with India, for which Pakistan would not restraint its capability unless India does. It is outrageous that one nuclear state in a region continues to grow its weaponry either in form of missiles, nuclear warheads or submarines, how come the other state roll back or cap up its tool of survivability.
There is also a report from The New Indian Express that India is going to test fire secret Undersea Weapon. India's Defense Research & Development Organization (DRDO) will test-launch the indigenously-developed, nuclear capable K-4 ballistic missile from a submerged platform in the Bay of Bengal this week. India's nuclear warfare policy is centered on a No First-Use (NFU) doctrine. The K family of missiles is meant to boost India's second strike capability and will be the cornerstone of the sea leg of the country's nuclear triad. India still maintains a policy of keeping its nuclear warheads de-mated from the missiles. Apart from this, Adrian Levy, an investigative journalist for the Guardian who recently wrote about India building an entire city devoted to producing thermonuclear weapons. Despite for many such developments the US is focusing on how to direct Pakistan contrarily has made no such demands from India.