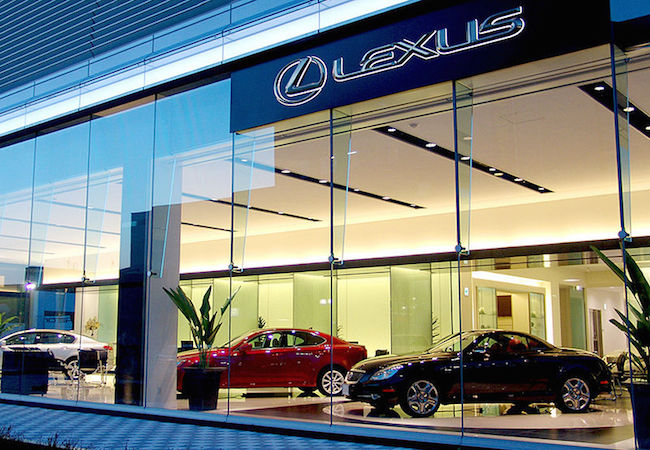 By Clemente Ferrer
Lexus, "Premium" car brand of the Toyota group, has just announced the signing of celebrity Bertin Osborne as the new ambassador of the firm in 2016, replacing the actress Adriana Ugarte. With this action, the brand hopes to expand its "target" and approach new audiences in a time when they have just launched the RX 450. The car brand builds on the success that Bertin Osborne is having. After years in which he was hardly seen in the media, the singer and presenter has gained media strength and regained the lead role by being host of "Your place or mine?" in TVE, interviewing famous people and even relevant politicians.
"I've had all kinds of vehicles in my life: sports cars, large sedans and compact. However, I am now in a personal moment in which I have other priorities when choosing a vehicle, such as environmental performance, technology onboard, the comfort of the interior and all types of devices and active and passive safety measures to protect my family inside the vehicle. I find all this and more in the whole series of Lexus hybrid", Osborne said in his first statements as the image of Lexus.
At the other extreme, Calvin Klein has made one of the strongest bets for his new underwear campaign, choosing the American model Kendall Jenner, very influential among adolescents, for the new proposal of the brand. She has published through her Instagram account, which has 47.5 million followers, some erotic photos of the campaign. But not only the model takes part in this campaign, other familiar faces are there: Justin Bieber, Kendrick Lamar, FKA twigs and Klara Kristin, showing the more casual clothing line of the brand for the spring 2016. In just 16 hours, the campaign was a success hogging all eyes of the media, consumers and getting more than 800,000 "likes". However, beyond the immediate attraction of the looks, the formula linking a celebrity with sex is a mixture that does not sell. Potential consumers feel that this is degrading human dignity.
Clemente Ferrer is an author and journalist who has led a distinguished career in Spain in the fields of advertising and public relations. He is currently President of the European Institute of Marketing.