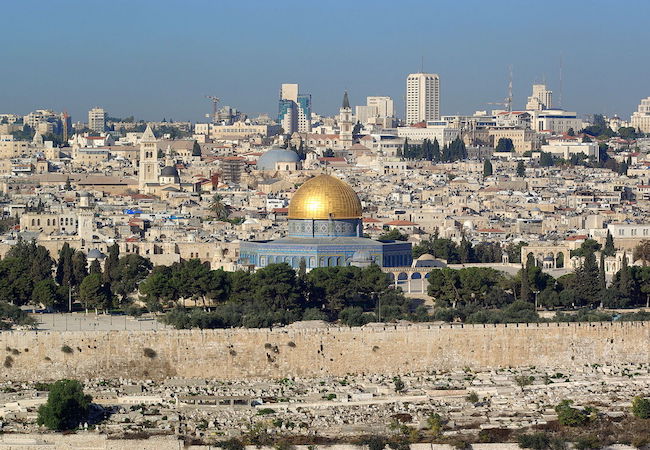 By Dr. Abdul Ruff
Israel continues to apply terror strategy to deny sovereignty to Palestinians whose lands it illegally occupies with super power US backing.  Israeli expansionism into Palestine has caused colossal genocides of Palestinians for years now.  The Israeli criminals have been safe as no punitive measures have been attempted even by UN or ICC because USA shamelessly uses its UN veto to shield the Jewish criminals.
Fascist Israel, controlling Palestine territories with military might and tax collections, has been torturing and terrorizing the Palestinians in many ways.  Along with Egypt Israel ahs erected terror blockades around Palestine to  squeeze the Palestinians they way  the military and policy want. Very rarely the blockades are lifted.  Many countries including Turkey have asked Israel to remove the terror blockades and let Palestinians have the right to move in and out of their country as free citizens but Israel denies freedoms to them.
Recently, Israeli army said it has reopened Palestinian crossing points to the occupied West Bank and Gaza Strip following a three-day closure put in place after last week's Tel Aviv shooting. Crossings were reopened overnight as planned, though security checks continue to be deadly and are ongoing in Yatta, the West Bank village where the two alleged attackers in Tel Aviv were from.
Yatta village had been put on lockdown in the hours after Wednesday night's attack that killed four Israelis and wounded five others. Crossing points, as usual, were shut on Friday morning, preventing Palestinians from entering Israel and annexed east Jerusalem in West Bank.
An exception was made however for the first Friday prayers of Ramadan, with thousands of Palestinians allowed to visit Jerusalem's Al-Aqsa mosque compound, the third-holiest site in Islam.
The closure also coincided with the Jewish holiday of Shavuot, which was celebrated on Sunday instead of Saturday the usual Jewish religious day.
Israel regularly shuts crossing points during major Jewish holidays, when large numbers of Israelis congregate to pray or celebrate, presenting a potential target for attacks by terrorized Palestinians.  As expected as  the Zionist tradition, Israel announced a range of measures following the Tel Aviv attack, which saw two Palestinians open fire at a busy cafe.
Hawkish PM B. Netanyahu, who palms are also stained with Palestinian blood, children's blood inclusive, also announced the cancellation of tens of thousands of permits for Palestinians to enter Israel and east Jerusalem during Holy Ramadan.
It is the usual  strategy of Israeli government to create  the necessary 'preconditions' to deny the Palestinians entry into east Jerusalem and the  attack in Tel Aviv may have been orchestrated by Jews themselves to achieve that goals during Ramadan.  Mossad, which engineers terror attacks globally to generate the military requirements in many small countries so that it could sell its terror goods there,  can easy create such terror gimmicks to fix the Palestinians and  tell the EU that  they are 'terrorists" and EU should stay behind an "innocently looking" and English speaking Israel.
Israel has powerful remote radars to watch what is happening around, and can block any terror attempts.  Interestingly, the 'Arab Spring' which ransacked entire Arab world was blocked by Israel successfully. But why did Israel allow terror attack in Tel Aviv? The Tel Aviv attack was the deadliest in a wave of violence that began in October.  One of the attackers was arrested, while the other was shot and underwent surgery.
The Tel Aviv attack, apparently engineered by Mossad, moves drew international concern, with France strongly condemning the attack but also warning against further exacerbating tensions. United Nations rights chief Zeid Ra'ad Al Hussein's office in a statement also condemned the attack but said the Israeli measures may amount to "collective punishment" against the besieged Palestinians. .
Attacks in Israel take place only with government permission. Israel is badly seeking to retain the support of both USA and EU as both show reluctance in promoting Zionist crimes against humanity and Israel knows that only terrorism plank can help it ensure that objective.
Now Israel expects USA to endorse Israeli terrorism in Palestine fully as its prime duty and the EU to de-recognize the illegal settlements constructed by Israel with US backing as legal. Perhaps, Jews in Israel and USA thinks they can continue to fool the western leaders by routine terrorism instigations.
One fondly hopes Israeli terror regime does not close the crossings henceforth and let Palestinians live at least with little freedoms.  Importantly, Israel should not try tricks to make Palestinians protest and use it as a perfect ploy to close the crossings once again as early as possible as the usual Zionist terror strategy.
Of course Israel has both the advantage and control mechanism.
Palestinians are just the target.