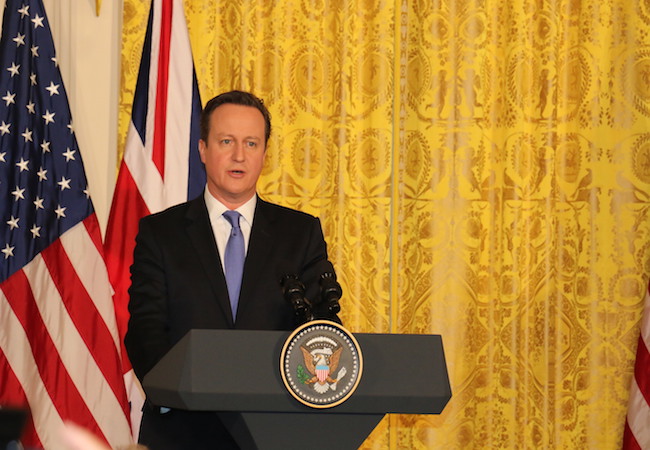 By Dr. Abdul Ruff
Yes, Britain has decided to exit from EU, making the slogan 'Brexit' a reality. .
In a referendum, Britain voted to leave the European Union, forcing the resignation of Prime Minister David Cameron who sought Britain to remain in the European Union, and dealing the biggest blow to the European project of greater unity since World War –II. An emotional Cameron led the "Remain" campaign to defeat, losing the gamble he took when he called the referendum three years ago. EU chiefs said they expected the UK to begin negotiations to leave "as soon as possible, however painful that process may be".
The UK PM had urged the country to vote 'Remain' but was defeated by 52% to 48% despite London, Scotland and Northern Ireland backing staying in. The referendum turnout was 71.8% – with more than 30 million people voting – the highest turnout at a UK-wide vote since 1992. "The British people have voted to leave the European Union and their will must be respected," said Cameron. "The will of the British people is an instruction that must be delivered." Speaking outside 10 Downing Street, he said "fresh leadership" was needed.
UKIP leader Nigel Farage hailed the historic vote as the UK's "independence day", while Boris Johnson, the ex-London mayor and public face of Vote Leave who is now a frontrunner to be next prime minister, said there was "no need for haste" about severing the British ties, he said the result would not mean "pulling up the drawbridge". He is now widely tipped to seek his job. He said voters had "searched in their hearts" and the UK now had a "glorious opportunity" to pass its own laws, set its own taxes and control its own borders. Labor's Gisela Stuart said the UK would be a "good neighbor" when it left the EU. Farage – who has campaigned for the past 20 years for Britain to leave the EU – told cheering supporters "this will be a victory for ordinary people, for decent people". Labor leader Jeremy Corbyn, who called for the UK to remain in the EU but was accused of a lukewarm campaign, said poorer communities were "fed up" with cuts and felt "marginalized by successive governments".
Following the victory of Brexit campaign, the United Kingdom itself could now break apart, with the leader of Scotland – where nearly two-thirds of voters wanted to stay in the EU – saying a new referendum on independence from the rest of Britain was "highly likely". The British people have made the very clear decision to take a different path and as such I think the country requires fresh leadership to take it in this direction," David Cameron said in a televised address outside his residence. "I do not think it would be right for me to be the captain that steers our country to its next destination," Cameron added, appearing to choke back tears before walking back through the black door of No. 10 Downing Street with his arm around his wife Samantha. Cameron said he had informed the Queen of his decision to remain in place for the short term and to then hand over to a new prime minister by the time of the Conservative conference in October.
The vote led to crash of financial markets. The pound fell to its lowest level against the dollar since 1985 as the markets reacted to the results. Global financial markets plunged on June 24 as results from a referendum showed a near 52-48 percent split for leaving a bloc that Britain joined more than 40 years ago. The pound fell as much as 10 percent against the dollar to touch levels last seen in 1985, on fears the decision could hit investment in the world's fifth-largest economy, threaten London's role as a global financial capital and usher in months of political uncertainty. Also, world stocks headed for one of the biggest slumps on record, and billions of dollars were wiped off the value of European companies. Britain's big banks took a $130 billion battering, with Lloyds (LLOY.L) and Barclays (BARC.L) falling as much as 30 percent at the opening of trade. Bank of England governor Mark Carney said UK banks' "substantial capital and huge liquidity" allowed them to continue to lend to businesses and households. The Bank of England is ready to provide an extra £250bn of support, he added.
Johnson left his home to jeers from a crowd in the mainly pro-EU capital. He spoke to reporters at Leave campaign headquarters, taking no questions on his personal ambitions. "We can find our voice in the world again, a voice that is commensurate with the fifth-biggest economy on Earth," he said. They wanted to make immediate changes before the UK actually leaves the EU, such as curbing the power of EU judges and limiting the free movement of workers, potentially in breach of the UK's treaty obligations.
There was euphoria among Britain's eurosceptics forces, claiming a victory over the political establishment, big business and foreign leaders including US President Barack Obama who had urged Britain to stay in. "Dare to dream that the dawn is breaking on an independent United Kingdom," said Nigel Farage, leader of the eurosceptic UK Independence Party, describing the EU as "doomed" and "dying".  "This will be a victory for real people, a victory for ordinary people, a victory for decent people … Let June 23 go down in our history as our independence day."
European politicians reacted with dismay. "It looks like a sad day for Europe and Britain," said German foreign minister Frank-Walter Steinmeier.  "Please tell me I'm still sleeping and this is all just a bad nightmare!" former Finnish Prime Minister Alexander Stubb tweeted. The shock hits a European bloc already reeling from a euro zone debt crisis, unprecedented mass migration and confrontation with Russia over Ukraine. Anti-immigrant and anti-EU political parties have been surging across the continent, loosening the grip of the center-left and center-right establishment parties that have governed Europe for generations. French National Front leader Marine Le Pen called for a similar referendum in France changed her Twitter profile picture to a Union Jack and declared "Victory for freedom!"
Quitting the EU could cost Britain access to the EU's trade barrier-free single market and means it must seek new trade accords with countries around the world. The EU for its part will be economically and politically damaged, facing the departure not only of its most free-market proponent but also a member with a U.N. Security Council veto, a powerful army and nuclear capability. In one go, the bloc will lose around a sixth of its economic output. "It's an explosive shock. At stake is the break up pure and simple of the union," French Prime Minister Manuel Valls said. "Now is the time to invent another Europe." The result emboldened eurosceptics in other member states, with populist leaders in France and the Netherlands demanding their own referendums to leave.
Britain is set to be the first country to leave the EU since its formation – but the Leave vote does not immediately mean Britain ceases to be a member of the 28-nation bloc. The EU referendum seems to have revealed an ancient, jagged fault line across the United Kingdom. It is a scar that has sliced through conventional politics and traditional social structures, and it is far from clear whether the kingdom can still call itself united
The government will also have to negotiate its future trading relationship with the EU and fix trade deals with non-EU countries. In Whitehall and Westminster, there will now begin the massive task of unstitching the UK from more than 40 years of EU law, deciding which directives and regulations to keep, amend or ditch.That process could take a minimum of two years, with Leave campaigners suggesting during the referendum campaign that it should not be completed until 2020 – the date of the next scheduled general election.
The vote will initiate at least two years of divorce proceedings with the EU, the first exit by any member state. Cameron – who has been premier for six years and called the referendum in a bid to head off pressure from domestic eurosceptics – said it would be up to his successor to formally start the exit process.
There will be job consequences as a result of this decision. EU Parliament president Martin Schulz called for a "speedy and clear exit negotiation".