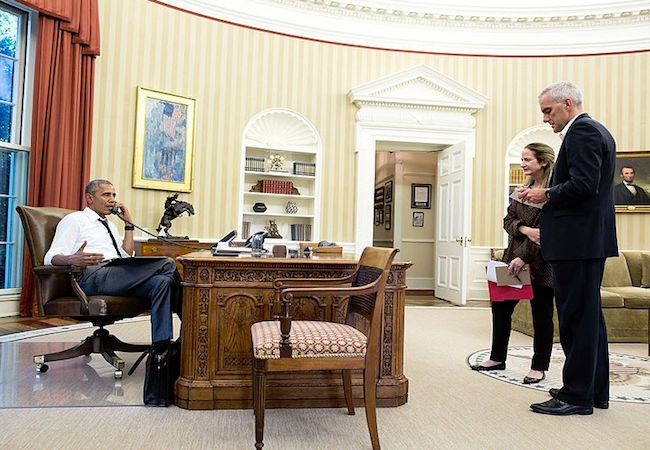 By Zahid Khan
Turkey coup outset by a splinter group of rebellions and troops within the Turkish Armed Forces [TAF], CNN reported on Saturday— groups organized under a council known as the [PHC] Peace at Home Council. The council undertaken to grasp over some key places in Ankra, Istanbul, Malatya and Marmari but remained unsuccessful to do so after forces, police and public loyal to Turkish president Erdogan and overwhelmed the conspirators. On 15 July 2016, a coup was attempted in Turkey against the government, but ultimately failed. Belligerents of PHC were factions of Turkish Armed Forces, Turkish Air Force, Turkish Navy and Turkish Gendarmerie while Erdogan government bolster by the factions of Turkish Armed Forces, Public, National Intelligence Organization and General Directorate of Security [GDS]. During the coup, at least 312 local supporters were massacred and more than 1,500 were wounded— mass arrest followed, with at least 6,000 apprehended, including at least 2,839 soldiers and, for reasons that remain unclear, 2,745 judges Fifteen thousand education staff were also suspended and the licenses of 21,000 teachers working at private institutions were revoked as well after the government alleged they were loyal to Gulen.
Erdogan accuses US of harboring rebellions and military allied to the Gulen Movement — the cleric Fetullah Gulen, however, condemned the coup and demur any involvement. Gulen lives in Pennsylvania.  He instead Castigated the Turkish president of dramatization the event as a false flag operation  in order to increase the support for an executive presidency—TRT World reported that, Turkey will not be operated from a house in Pennsylvania, said by Erdogan. Actually, Turkey is suffered under multiple- military coups during past 5 decades, so, it's scornfully abusive to be blame of having any connection to such an attempt. I sternly demur such accusations, Gulen said. Further, he stated generally on the coup; Government should be attained through a process of the free and fair elections, not by power, statement reported by New York Times. According to the Reuters, Turkey would consider itself at war with any country that supports Gulen, said by Turkish PM Binali Yildirim. Agence France-Presse reported—US secretary of state John Kerry has offered US help in probe the coup but Erdogan must endure the legitimate affirmation of Gulens involvement.
An advisory issued by US consulate in Turkey in order to ultimate the US citizens to avoid the Incirlik-Air Base in southern Turkey, which houses about fifty nuclear bombs, reported by New York Times—the US Air Force was executing in the Incirlik-Air Base for the American-led interference in Syria. Nearly 1,500 American workers are housed in the base. Further said, to stay away from travel to south-eastern Turkey, particularly near the Syrian border, keep away from large throng, including at famous tourist objectives, exercise prudence when visiting public access areas and Stay away from political-gatherings and rallies, must pursue the instructions of local-authorities in an emergency and monitor local media of Turkey.
Skeptically, journalists discerning to how the call to prayer could have been strategically used by Erdogan to call upon religious sentiment in a political position as an indirect assault on state secularism— Turkish regime had readymade lists as suggested by J, Hahn, EU commissioner for Enlargement and European Neighborhoods Policy on 18 July 2016— these lists were already obtainable directly after the coup, the event was prepared and the lists were to be utilize at a specific stage—Ryan Heath notions that the coup was dramatic to endure Erdogan an opportunity to flush-out the military antagonism and amplify his control over the country.
The New York Times reported that some Turkish citizens assumed the coup attempt was thespian by Erdogan to get better his public icon and popularity, while cracking down on political antagonism and mounting his power. Few theorists, found it dubious that reportedly no government authorities were snatched during the Turkish coup attempt and called it as a false flag event dramatic by the Turkish government to crack-down on opposition parties— Politicians and journalists who were argued that in reality, a civil coup had effectively been theatrical against the Armed Forces and Judiciary, both of which were broadly eviction of so-called Gulen Supporter by the government shortly after the events. Skeptics argued that the coup would be used as a plea for additional attrition of judicial independence and a clean-up on the opposition, basically giving the AKP superior and pavement for a more radical Islamist agenda at probability with the founding values of the Turkish Republic.
John Kirby, State Department spokesman said that, Kerry had negotiated with the Turkish foreign minister and offered the U.S. assistance with a probe into those involved in the military coup. Kerry added that, claims about any part by the United States in the fiasco-coup attempt are completely false to our bi-lateral relations. When demanded about the chance of Gulen's extradition in June, Kirby told reporters that, we don't debate over the specifics of extradition cases one way or the other—the Gulen has lived in the US since 1999 and has never been punished with a culprit during that time.