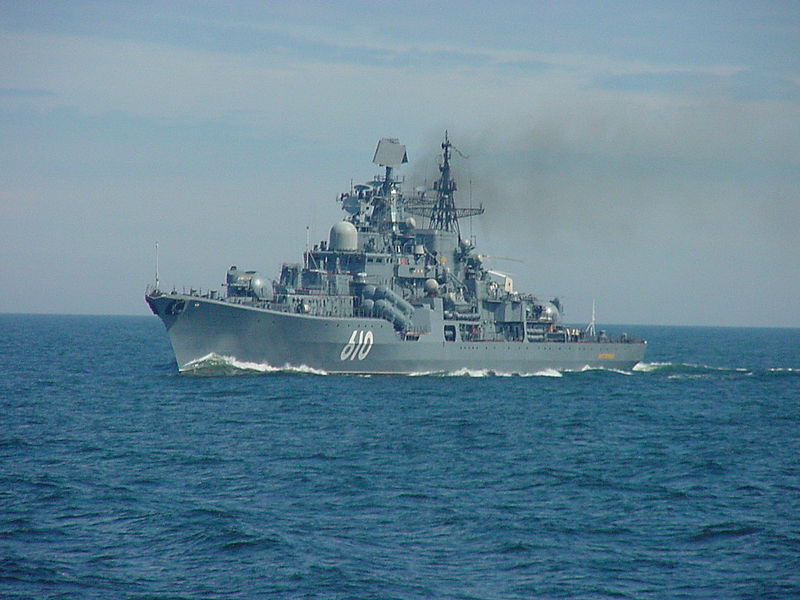 By Saima Ali
In the contemporary international arena, regional alliance is significant; and for great powers like China and Russia to have regional popularity and cordial relations with all the regional countries is in its fundamental interests. Last week, China and Russia commenced an eight-day joint naval exercise in the South China Sea off the coast of China's Guangdong province, in a sign of growing cooperation between their armed forces against the backdrop of regional territorial disputes. The "Joint Sea-2016" included ships, submarines, ship-borne helicopters and fixed-wing aircraft, along with marines and amphibious armored vehicles which carried out live-firing exercises. The Naval exercises concluded on September 19. Interestingly this exercise is the first major drill of its kind involving China and a regional power Russia in the South China Sea.  So Beijing and Moscow held the first-ever South China Sea iteration of their Joint Sea exercises. The Chinese and Russian navies appointed in a range of activities, including search and rescue drills, anti-submarine warfare, and "joint-island seizing missions." The later appears to be a new addition to the Joint Sea drills in 2016.
Wang Hai, Chinese chief director of the exercise and deputy commander of the Chinese Navy, said the joint drill is "a strategic measure" and a concrete action to promote the China-Russia wide-ranging strategic partnership and will deepen exchanges and cooperation between the two militaries, especially the two naval forces. The drills emphasized combat, digitization and standardization to promote naval cooperation. The drills gave the two countries an opportunity to show each other their combat effectiveness, and the performance data of their military vessels, planes, radar and sonar. Joint Chinese-Russian drills have grown increasingly common in recent years and Joint Sea-2016 is fifth between the two navies since 2012 ─ with the countries joined in their mutual suspicion of the US and its allies. Russia has been the only major country to speak out on China's behalf in its demand that the US and other countries stay out of such arguments.
From Russian perspective, the partnership with China has always been a much easier task as both have many commonalities such as their lack of stronger relations to many of the European nations and both the countries also experience distrust against the United States which naturally binds these two countries in a close partnership for collaboration despite of having many varied interests. This relation is mutually dependent as Russia needs China for its economic and military interests and China needs Russian support to become a partner in Eurasia and these both have a common interest to become able to maintain an effective counterweight against the US and its allies
Moscow has refrained from criticizing Beijing's position on the South China Sea, where it claims almost 90 percent of the waters under its ambiguous nine-dash line. Chinese Foreign Minister Wang Yi and Russian Foreign Minister Sergey Lavrov reached what Beijing described as an "important consensus" on the South China Sea. "Lavrov expressed that Russia holds that the South China Sea issue should be resolved through political and diplomatic means such as direct dialogues and negotiations by parties concerned."The statement added that "Forces outside the region should not intervene," ostensibly referencing the United States and India.
The Sino-Russian relations in the shape of expanding SCO is an alarming message for many states that these can build a power bloc which has a prominent role in the international affairs to have their diverse policy than the West as they don't believe that power is hidden in the secrets of interference in other's internal affairs and dominating world through rouge means. Consequently China and Russia while not formal allies have steadily increased their military-to-military collaboration. In addition to naval exercise, the two countries cooperate on counterterrorism, holding the Peace Mission exercises annually. "Russia and China stick to points of view which are very close to each other or are almost the same in the international arena," Russian President Vladimir Putin said in June, during a visit to China.
China has declared to continue developing man-made islands in the disputed Spratly island group and is eager to conduct regular aerial patrols over the strategically vital sea through which passes an estimated $5 trillion in trade each year. At the same time as China says the drills do not envision specific enemies or target any third parties, their location in the South China Sea has drawn criticism.
The Sino-Russia axis and its expanding power beyond the region and is sometimes also termed as a steady move towards the global and military  ascendancy as both regional powers are already in alliances and the purpose of their alliance formation is not primarily confined counter the expansion of NATO in the region, but actually these states sought to split some common benefits and strategic affiliation to avoid any bilateral conflict that would cover the way to invite any external player to dominate their sphere of influence and put their interests on stake.