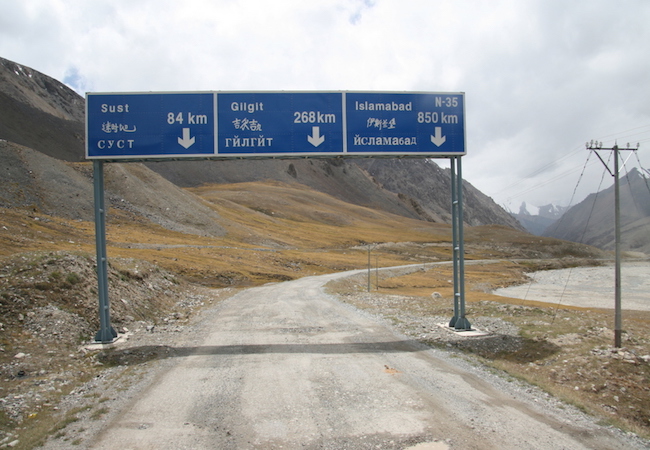 By Sadia Kazmi
China-Pakistan Economic Corridor with all its potentials fast turning into a reality is becoming more viable than ever before. Despite various conspiracies doing the rounds it has proven to cultivate trust, faith and hope for all the stakeholders specifically within Pakistan. The 6th JCC meeting in this regard is a major milestone. Not only the representation from Pakistan was all inclusive but also displayed a great show of unanimity among the federal and provincial ministers. At the same it is commendable that China is sticking fast to its promise making this project a success story despite the recurring skepticism and ill efforts at politicizing the CPEC. Even though the project is proudly being touted as a "Game Changer" the CPEC is facing numerous internal and external threats. However the political leadership seems to have realized that while the outside elements are indeed a matter of concern, it is the internal challenges, chiefly the friction among themselves that need to be addressed for the much bigger national cause that will benefit not only the country but the whole region. The JCC meeting in Beijing held on 29th December 2016 brings about the hope that there will be continued efforts and a renewed political will by the federal and provincial ministers to keep the spirit of harmony alive.
The fact that Sindh province got three major projects approved in principle with instant support from other ministers is a positive development. The mega projects are the Karachi Circular Railways, Keti Bandar Power Park, and Sea Port and Special Economic Zone (SEZ) in Dhabjei (Thatta). Simultaneously for KPK, the 70 megawatt run of river electricity project, the circular railway track running between Peshawar–Charsadda–Nowshera–Mardan and Swabi, as well as Special Economic Zone along the Motorway has been approved. In another positive development the Diamer-Bhasha Dam has also been made part of the CPEC. Not just that but 9 Industrial parks have been decided to set up across the country. Two will be set up by federal government in Islamabad and Karachi and the remaining would be in Punjab, Baluchistan, KPK, Sindh, Gilgit-Baltistan, Fata and Azad Kashmir. Collectively this has raised the Chinese investment from US $ 46 billion to approx US $ 54 billion. Even though at present, the provinces are tasked to complete feasibility reports and provide technical studies soon, it is clear from these developments that the CPEC is catering to the whole country and not just one particular province as is wrongly being assumed. The claims that Punjab is getting lion's share while other provinces don't stand to benefit much has proven to be a mere farce. The senseless rumor mongering needs to be stopped, while nurturing increased realization about nationwide political unity refraining to pursue a separate political agenda will reap huge benefits.
For the future it will be productive to have substantial debates on more important issues including pricing, returns on energy mix and investment, interest on loans etc. Based on these discussions a better informed policy can be formulated to address present and future concerns regarding the CPEC. Also the viability of approved projects with more transparency about the spending of loans should be kept in mind regarding the execution of these projects. The habit of desensationalizing the politically motivated objections and removing doubts through consulting authentic information should be adopted. China has no intention to leave the project or Pakistan midway. The financing and strong political will is there. Nor does China have ambitions to dominate the region. It is well aware that the way to last long is not to dominate but through strengthen linkages through cooperation and reciprocity. It is trying best to keep a balance in its economic and strategic aspirations at both regional and global levels.
Recently both Pakistan and China extended an offer to India to become part of the CPEC. This further proves that neither Pakistan nor China seeks to keep India out of this project nor do they see it is a threat. Since day one CPEC aims to integrate regions through strong economic linkages. India should get rid of its grievances against the project and forego its senseless stance of isolating Pakistan. CPEC is a reality that is here to stay. India will be able to boost its economy and generate more revenues from its exports through this new trade route with China. Its Northern part near Jammu n Kashmir will also receive more economic growth. CPEC is an inclusive project and it is time that more states such as India, Afghanistan, Iran and Central Asia be part of it.
With recently displayed political consensus and hope for a continued commitment to the smooth implementation of the project, the CPEC has become a force to be reckoned with.