MIDDLE EAST
NEWS
Netanyahu says Israel, U.S. to form team to tackle settlements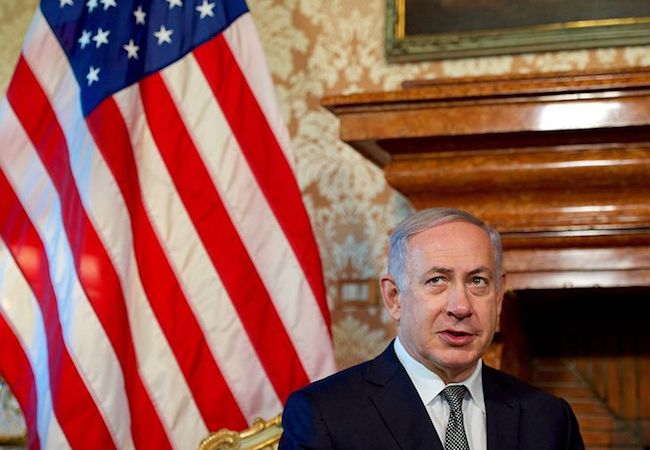 Israeli Prime Minister Benjamin Netanyahu said Sunday that he and U.S. President Donald Trump agreed to set up a team to discuss settlements in the occupied West Bank.
Netanyahu told his weekly cabinet meeting in Jerusalem that during his recent visit to Washington, he and Trump agreed to establish teams on many areas, "even in areas we did not previously agree on. I mean, of course, the settlements in Judea and Samaria," Netanyahu said, with Judea and Samaria being the Israeli government term for the West Bank.
The team will be formed as part of an "upgrade" in U.S.-Israel relations, Netanyahu said.
"We agreed to create joint teams to upgrade relations between Israel and the U.S. in all of the main areas," he said. These fields include security, intelligence, cyber, technology, and economy.
According to Netanyahu, the firm alliance between Israel and the U.S. has become even stronger following his meeting with Trump.
Netanyahu and Trump met in the White House on Wednesday, making their debut as friendly partners in a press conference before their meeting.
Trump backed off the U.S. long-held two-state solution to the Israeli-Palestinian conflict, saying he is open to either a one-state or two-state solution.
"I'm looking at two-state, one-state, and I like the one that both parties like. I can live with either one," Trump said.
The previous U.S. administrations have pushed for the two-state solution to the Middle East peace process, an idea of establishing an independent Palestinian state that lives side-by-side with Israel.
However, Trump said he expects Israel to temporarily halt the expansion of the settlements, Jewish communities built on Palestinian lands.
I'd like to see you hold back on settlements for a little bit. We'll work something out, but I would like to see a deal be made," Trump said.
Israel's settlement-building in disputed territory is a major dispute between the Israelis and Palestinians. The settlements are illegal under international law because they are built on lands seized by Israel in the 1967 Mideast War, where the Palestinians wish to form their future state.
The former U.S. administration criticized Israel's continuous expansion of the settlements, which it considered as a major obstacle to peace.