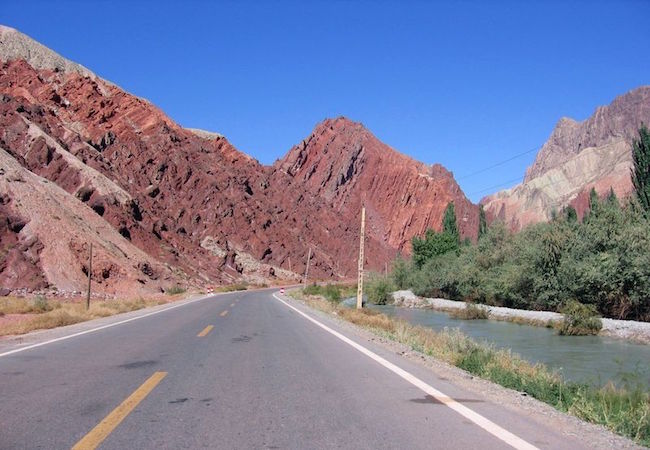 By S. Sadia Kazmi
While through CPEC China has undoubtedly become the largest investor in Pakistan, it reflects on the immense importance that China attaches to CPEC as a flagship project of One Belt One Road. It is not wrong to say that CPEC within OBOR holds the same significance for China as the Suez Canal did back in 1869, when it was officially opened providing connectivity to the Nile River in Egypt and the Mediterranean to the Red Sea. Another similarity between the two is the opportunity to reducing the transit time for worldwide trade. While Suez Canal already enjoys major shipping traffic where almost 50 ships pass through it daily, the Chinese initiative once fully functional will bring about similar edge and advantage to China and all the other participating countries and the regions. Among all the economic corridors, the CPEC is going to remain the most significant one owing to its geographic location. Today the combination of six economic corridors will eventually connect different regions throughout Europe, Africa, West and Central Asia. These economic corridors are also being seen as an attempt to counter America's Pivot to Asia strategy. It is no hidden secret that this American strategy was launched to keep a check on China in 2012. This has certainly created a flux in the overall security environment of South East Asia, where India, Vietnam, South Korea and Japan have been willingly serving the US interests in the region. India also has its own reservations against CPEC for the plan includes the route to pass through Jammu and Kashmir: an Indian Occupied territory. Even though both China and Pakistan have time and again expressed concrete resolve to not let the CPEC derail, the Indian opposition to CPEC and the US' attempts to contain China through strategies like Asia Pivot, will continue to present major challenges to the smooth materialization of CPEC.
Nonetheless despite the ever growing controversies, the hyped up skepticism, prevailing grievances, the ambiguities and plethora of challenges, the Chinese investment in Pakistan is continuously on the rise. The initially estimated investment of CPEC, that was calculated to be US $ 46 billion, was revised and reached to US $ 55.5 billion. This figure has now further been increased to US $ 62 billion as per the statement recently issued by Sind Governor Muhammad Zubair. It is believed that the initial share of investment at US $ 35 billion and US$ 11 billion between power projects and infrastructure has also increased. The new chunk of money is to be spent on the infrastructure projects including industrial zones, Karachi Circular Railway and for other developmental plans. Around US $ 18 billion worth projects are about to complete. Among these projects, the energy related ones have been given priority. Another worth US $ 17 billion are in about to initiate. The short term, medium term and long term projects are expected to be completed by year 2020, 2025 and 2030. Also recently it was reported that 11 projects of 11,000 Mega Watts are going to be completed before the deadline. This shows the work on CPEC is gaining pace and is being completed within the stipulated time.
However these "positives" get overshadowed owing to massive campaign launched by India to mislead people into suspecting the motives of this very project. This is the reason why the provinces have their skepticism towards CPEC. In order to neutralize India's malicious designs it is very important that the true picture and facts are shared with the common people. The people should be taken into confidence and their grievances should be put to rest. At the same time the people should also make an effort to consider only the authentic news and not just believe the hearsay. The governments of Pakistan and China have official web pages which are continuously being updated. These have an open and free access to everyone. These sources of information should be regarded more credible than negative propaganda.
Other challenges include Pakistan's internal problems such as current account deficit, tax collection, political volatility, corruption, militancy, and separatism. The government of Pakistan and should tackle with these challenges on priority bases in a proper order. The projects should be completed on time without giving any space to corruption. In order to address these issues both China and Pakistan need to take more robust and practical steps. President Xi Jinping has put forth a vey pertinent method of achieving the desired end by suggesting that "China and Pakistan need to align development strategies more closely to realize the dreams of our peoples. Both our countries face the important task of economic development and improvement of people's livelihood. We need to enhance strategic coordination, deepen practical cooperation and work together for common development. We will build the China-Pakistan community of common destiny and set a fine example for such efforts by China and its neighboring countries". Managing it in timely and efficient manner is the key. It is bound to be a boon if handled adeptly; otherwise inept handling of this epoch-making project will reduce it to the status of bane.