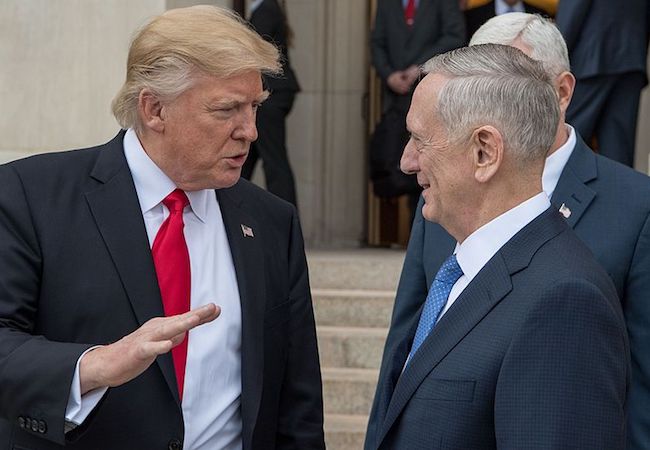 By Yasir Hussain
South Asia, after decades of hostility and violence, still remains one of the world's most fragile regions with contending major powers, India and Pakistan. The Kashmir unrest fueled by death of Burhan Wani who was killed on July 8 by Indian forces and subsequent border skirmishes made life worse for the people living across the Line of Control (LOC). The continuous exchange of firepower along heavily militarized LOC became more frequent and use of heavy artillery has turned out to be a routine exercise.
In such circumstances, a constructive engagement to de-escalate Indo-Pak tension by the new US administration under President Trump has become inevitable. Washington needs to look beyond crisis management and convince India and Pakistan to build consensus on peace process. Therefore, Trump administration can facilitate resumption of the bilateral dialogue between India and Pakistan.
Starting from the Cold War era, United States has maintained close relations with both India and Pakistan. Despite various ups and downs, US' Asia Pivot policy has consistently shaped South Asia's regional dynamics.
However, US' new South Asia policy is crucial for a comprehensive peace process in the region. US envoy to UN Nikki Haley, in her press briefing stated, "It's absolutely right that this administration is concerned about the relationship between India and Pakistan and very much wants to see how we de-escalate any sort of conflict going forward". It clearly indicates that the US administration is ready to work with both India and Pakistan normalize the situation.
Nikki Haley further stated "I would expect that the [Trump] administration is going to be in talks and try and find its place to be a part of that. We don't think we should wait till something happens. We very much think that we should be proactive in the way that we are seeing tensions rise and conflicts start to bubble up, and so we want to see if we can be a part of that,". This approach seems more promising in the long run and leadership in Islamabad and New Delhi should welcome it.
The bone of contention between India and Pakistan is Kashmir dispute and unfortunately both states have been unable to find common grounds for comprehensive peace process. Yet, the irony lies in the fact that, Obama administration during eight years of presidency couldn't do well is settlement of dispute.
Today's South Asia is more complex and evolving geo-strategic dynamics have further complicated Indo-Pak relationship. South Asia is moving towards economic transformation. The most cherished project, China Pakistan Economic Corridor (CPEC) aims to connect various countries in the region through trade and economic interdependency. Both China and Pakistan have offered India to join CPEC. Unfortunately, India is reluctant to become part of this large scale economic activities.
There are multiple reasons of India's unwillingness to join CPEC. Most importantly, India considers itself a counter weight to rising China and this well-settled narrative in West benefited India both economic and militarily. For instance, India, in recognition for its counter-china policy, has received US's largesse – particularly the 123-agreement and defense partnership. More recently, India and the U.S have signed bilateral Logistics Exchange Memorandum of Agreement (LEMOA) that will give the militaries of both countries access to each other's facilities for supplies and repairs. Besides that, the new US policy called 'Rebalancing of Military Strategy with focus on Asia-Pacific' is also an extension of this policy.
Secondly, India has longstanding territorial disputes with both Pakistan and China. India, last month, refused to participate in China's grand economic cooperation and development plan famously known as Belt and Road initiative . The major impetus behind India's reluctant attitude to participate in regional connectivity is its hegemonic design and competing interests with other regional powers. Despite of the fact that India has ruled out any third party mediation on talks with Pakistan, yet its moral responsibility of the new US president to convince India for comprehensive peace process.
President Trump's economic agenda should also convince India to participate in greater economic activity in the region. South Asia needs extensive economic interdependency so that the intensity of conflicts would gradually decline. A peace a prosperous South Asia is need of the hour and new US administration can play vital role in bringing Pakistan and India on one dialogue table. The long standing disputes can be settled through composite dialogue and it only needs sincere efforts and mediation by great powers. A peaceful South Asia will ensure global peace.