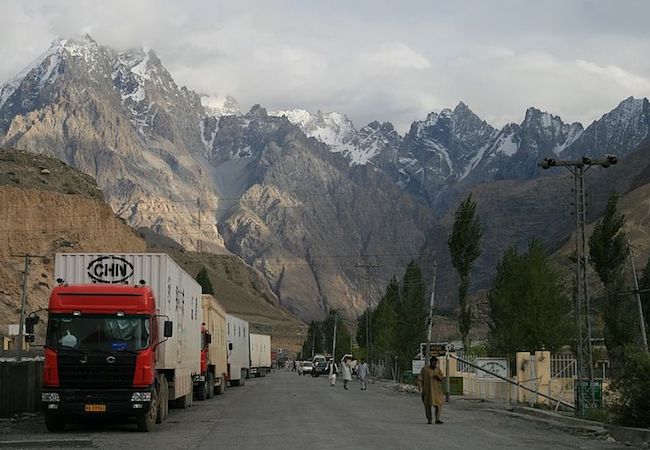 By Sadia Kazmi
Special Economic Zones or SEZs are considered significant specifically for the industrial development of a country. Industrial development provides the firm standing on which any country can hope to reap long term economic benefits. At the same time it is important that the SEZs are based on the export oriented business/trade development. SEZs are the specific regions identified and demarcated with the sole aim of bolstering economic activity. The aim is achieved through offering various incentives to the foreign investors such as tax and duty exemptions. This idea is now being practiced all across the globe in various countries and is contributing greatly to their respective economic growth.
Pakistan today, under CPEC, has entered the Industrialization phase. Even though in the past also Pakistan was mindful of establishing these zones and tried to establish the SEZs but the attempts were not particularly successful back then. Nonetheless Pakistan does already have some successful industrial clusters and estates in Sialkot: surgical goods Cluster; Gujarat: ceramic/pottery industrial cluster; Faisalabad: readymade garments manufacturing cluster; Khyber PakhtunKhwa (KPK): marble Cluster; Hattar Industrial Estate (KPK): food and beverage, textile, crockery, chemical industry; and Gujranwala: tannery/leather industrial cluster. However this time along with the renewed conviction, Pakistan can rely on the vast personal and successful experience of China in the establishment of SEZs under the ambit of CPEC. China's own SEZs which number almost around 1800, speaks volume of its sound success in this domain. Since 1980's it has garnered enough skill, practice and knowledge of the requirements for setting up of these economic zones. Pakistan can also and must utilize this experience of China in ensuring the success of its prospective economic zones.
So far nine SEZs have been identified to be established soon. One each in Punjab, Khyber Pakhtunkhwa, Baluchistan and Islamabad, two in Sindh and one each in FATA, Azad Kashmir and Gilgit-Baltistan.  Governing structure for these zones is provided n the SEZ Act 2012 and the Board of Investment (BoI) has established "CPEC-SEZ" Cell for facilitating stakeholders on the matters relating to CPEC and Special Economic Zones.  Not only can Pakistan learn greatly from China but should also focus on cultivating domestic capacity in the areas of vocational education, agriculture, water management, automobile technology, electrical appliances, and disaster management etc.
Pakistan is eventually set to embrace around 37 SEZs under CPEC. Four SEZ sites were identified in Punjab. Punjab-China Economic Zone and Quaid-i-Azam Apparel Park SEZ are in Sheikhupura while M-3 Industrial City and Value Addition City are in Faisalabad. In Balochistan, nine places were identified for SEZs: Bostan Industrial Zone, Dasht Industrial Zone, Turbat Industrial Zone, Industrial Zone at the Junction of Qilla Saifullah, Zhoband Loralai, Gwadar Industrial Estate, Lasbela Industrial Estate, Dera Murad Jamali Industrial and Trading Estate and Winder Industrial and Trading Estate. In Sindh, four sites were identified for SEZs. These are China Special Economic Zone at Dhabeji in Thatta, China Industrial Zone near Karachi, Textile City and Marble City. Two of these projects were considered in Thatta: China Special Economic Zone, Dhabeji (priority) and Keti Bandar. The Khyber Pakhtunkhwa government requested the establishment of SEZs in 17 places under the CPEC. These include economic zone at Karak, Nowshera, Bannu, Jalozai, Rashakai, Risalpur, Chitral, Buner, Swat, Batagram, Jahangir, Mansehra and Gadoon Amazai. Others include Hattar Phase VII Industrial Zone, Ghazi Economic Zone and Gomal Economic Zone in Dera Ismail Khan. Moqpondass SEZ will be established in Gilgit-Baltistan. In Azad Jammu and Kashmir, Bhimber Industrial Zone will be the priority project while Muzaffarabad SEZ will be the alternative. In Fata, the only SEZ will be Mohmand Marble City. ICT Model Industrial Zone will be established in Islamabad while an industrial park will be developed on Pakistan Steel Mills' land in Port Qasim near Karachi.
It's a fact that at the moment Pakistan doesn't have a manpower proficient enough to operate Chinese technological tools and machineries. Also there is not yet much information available about the nature of labour that will be employed in this project. It is expected that China can provide rigorous training to the local Pakistani workforce and make them skilled enough to use the advanced technology. Not only will it generate domestic employment opportunities but will directly contribute to the sustainable development of Pakistan, which of course is one of the eventual goals of the CPEC.  Both China and Pakistan need to work towards bringing more transparency and clarity in this regard. The final framework should be based on equivalent and balanced opportunities for all the stakeholders.
Last but not the least, for these SEZs to deliver successfully it is important to have a secure foreign investment. For that purpose not only certain economic incentives are to be offered but the provision of basic utilities such as gas, water, electricity are to be ensured too. In this regard the federal governments have already agreed to supply these amenities to the economic zones. Additionally the workable environment should be made available where the security concerns should be at the minimum. The success of economic zones also depends on the socio-economic conditions of adjacent areas. In case of Pakistan, the local employment opportunities and capacity building should be the main focus that should be achieved with the mutual consultation and understanding between both China and Pakistan.