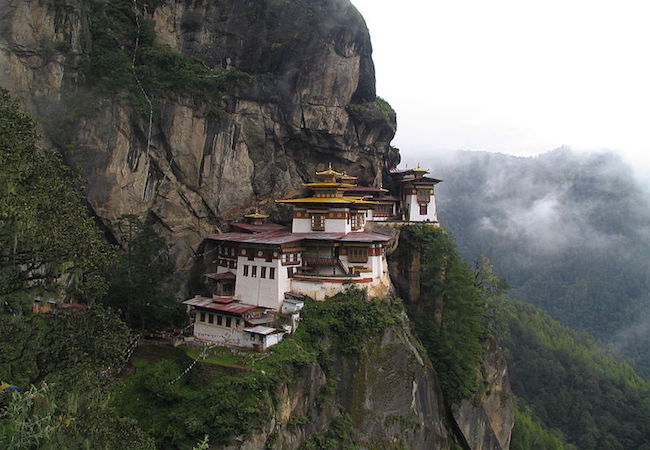 By Qura tul ain Hafeez
The tri-junction disputes between China, India and Bhutan introduced a third party intervention in their regional affairs and bilateral territorial disputes. The Himalaya plateau is experiencing a new wave of abordement turning the dead cold giants of Himalayas into volcanos. China's earth movers strode Donglang for the construction of a road. In the past there have already been number of skirmishes between Bhutan and China on the disputed territory.
According to the Chinese official the peace of land is legitimately under Chinese's accusation as per 1980's act.  Contrary to the past disputes and dialogs the situation differs this time because a third party intervened the conflict. As per request of Bhutanese arm troops India in the middle of June, 2017 deployed its troops in Doklam (a part of land which is tri-junction of Doklam plateau ) in order to barricade and deter  Chinese soldiers non aggressively from building the road project. Bhutan claimed for the Doklam plateau articulating the deployment of Bhutanese and Indian troops as a justified act. The Timphu government justified this move of India claiming, that the Doklam plateau is under Bhutan's territory.
India's acidic involvement in the standoff confirms her uncertainties from China concerning Siligurri Corridor. Linking the  north east isolated portion of land through the long gauge  corridor, will set India at an ease to maneuver the tools (arms equipment's) and troops  expeditiously in and outside the territory. Chinese construction of road will bring China more close to the "Chicken's Neck". It's useless for to blame china for building the road because China is not steamrolling insurgency in Sikkim. Rather India fear's that the north east part can be easily separated because the inhabitants themselves dispose for separation.
India has reservation nearly with every neighboring country including Nepal, Sri Lanka, Myanmar, China and Pakistan.  With Nepal India have dispute on land of Kalapani and Susta. In Myanmar India have territorial disputes over a number of small patches of land near Hollenphai village. India-Sri Lanka dispute in 1974 has been solved recognizing Sri Lanka claim on Kachchatheevu . There was also indo Bangladesh dispute on South Talpatti Island which now has been resolved. The world is well aware of India's Imprudent tactics and hasty policies towards it's directs neighbors (China and Pakistan).India is using strong arms tactics with both China and Pakistan now a days once again on the common boarders.
India portray as if she is only acquitted state who has been the object of territorial subjects, everyone else is culprit. Except Bhutan India have disputes with almost every neighboring state. But this is for the first time when India intervened on some countries territory on the behalf of some third party. Behind this brotherhood of India and Bhutan India's own interests are disguised. Evaluating the third party intervention in regional affairs China said "A "third country's" Army could enter Kashmir at Pakistan's request, using the "same logic" the Indian Army used to stop the Chinese military from constructing a road in the Doklam area in the Sikkim sector on behalf of Bhutan".
Under the limelight of third party intervention in Kashmir, India already had apprehensions with the CPEC claiming that it is on the disputed territory of Gilgit Baltistan. India should recall her mind that even the chief Minister of Indian held Kashmir supported the CPEC, advising "Kashmir as a nucleus joining central Asia with south Asia". Unpretentiously the Chinese's statements esteeming Pakistan-Kashmir are indigestible by India. India would not allow any third party mediation. For all intents and purposes India doesn't want to resolve the Kashmir issue.
Positioning forces in some other countries territory is against the international standards, so fourth India's suspicions are? China is a sovereign state and India should not barricade in other states internal affairs. Exchange of harsh statements and anxiety from the officials of both sides may likely provoke war between the two nuclear powers. These circumstances will not only hamper strategic stability of the region but correspondingly it will also distract the international political environment
Following the structural realists paradigm the first and vital priority of every state is security. China's construction of road on her own territory is not an unauthorized act while the fears and insecurities of India are impartially fashioned by her own. But this does not mean at all that India has got the certification to impede neighboring countries affairs to disrupt their economic policies. India feels apprehensive from china's economic expansion as a regional power .let India enjoy her insecurities. These impractical tactics of India are to exasperate China from extending economic developments in the region. This will isolate her in the region diplomatically. India should not play the role of diplomatic hegemon in the region and should respect the sovereignty of the neighboring states.  This will encourage an atmosphere of peace and harmony in the Asian region.
Qura tul ain Hafeez has an M Phil in international relations from Quaid-I Azam University Islamabad. She currently works as a researcher at Strategic Vision Institute in Islamabad. Her domain of work include China as an emerging global power, Sino-Pakistan strategic and civil nuclear relations, South Asian strategic issues, regional integration, nuclear issues including nuclear non-proliferation and NSG, foreign policy analysis, and international politics.