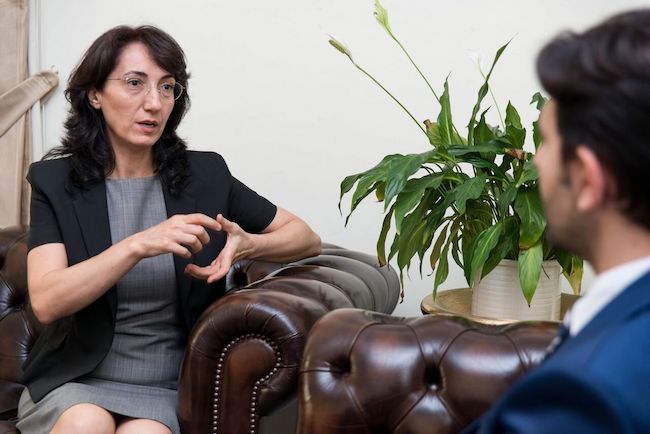 By Alexander Woodman
Ambassador Hatun Demirer is actively engaged in promoting education, diversity, and multicultural humanistic values in Middle East. She is also involved in the development of culture, such as education. Her dedication to these goals has inspired me tremendously, and it compelled me to interview the Ambassador. The purpose of this interview is to share with the reader her vision and direction on the status of women on the global scale. These visions include the state of women in terms of their welfare, health, and economics. In particular, the interviewer would like the Ambassador to address these issues as they pertain to the disparities that exist between women and men. In a nutshell, why are women treated unequally in these areas, globally? Finally, the interviewer wishes to highlight the Ambassador's aspiration in empowering women to become leaders within their communities, societies, and nations so that they can bring hope and motivation to the lives of their citizens. 
Today, women represent about half (49.6%) of the world's population. However, the number of women in leadership position is a far cry from their total population representation.
AW: Foremost, I would like to thank you for dedicating your time to this interview. I consider it a privilege and honor to interview you. I am curious, and I would like to get a brief understanding what, or who inspired you to study international relations? 
Amb. HD: I think it was my father. He had the habit of listening to the radio all day long. He particularly favored foreign radio channels that were broadcasting in the Turkish language. The exposure made me curious about countries beyond Turkey. Inadvertently, he had sowed the seed of international relations into my spirit. Thus, my enrollment into the academic field of international relations was a natural progression of my interest. When I started serving as a Turkish diplomat, my father's only request was that I bring him "a nice radio" from the countries I serve.
AW: According to the World Health Organization chronic diseases are the major causes of death and disability in the world. Disability leads to hardship, earning potential, productivity, the healthcare cost of a nation. Women with disability earn less than men. Ultimately, women are affected more than men. Should public health, then, be the inalienable right of all citizens? 
Amb. HD: Public health is supposed to cover everyone and of course all citizens should have equal access to public health. I can't think of otherwise.
AW: In Turkey, chronic diseases accounted for 79% of deaths in 2002. 55% of the population suffers from cardiovascular disease. Often, this is the secondary result of overweight and obesity. How is Turkey handling the situation?
Amb. HD: I believe that chronic diseases have become a global problem due to changing life styles and nutrition habits. The Turkish Ministry of Health fights very successfully against risk factors causing chronic diseases by means of awareness raising activities. Media is a very effective tool in that sense.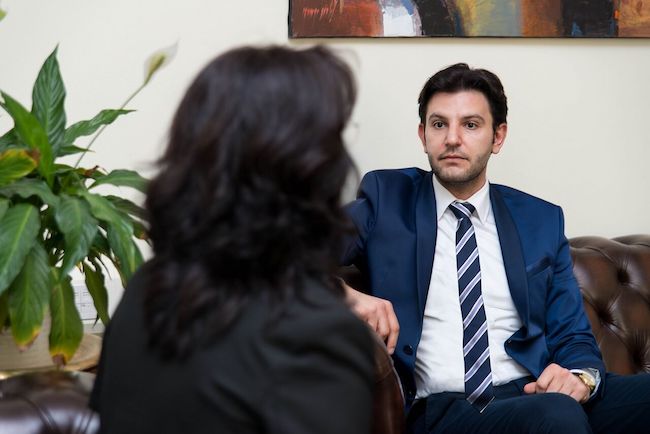 AW: Women represent about 50% of the world's population. However, the number of women serving in leadership position is dismally and disproportionately low. For example, in the recent G20 meeting, there were only 2 women represented. They were Teresa May of England and Angela Merkel of Germany. None were women from a Muslim nation. How does this make you feel?
Amb. HD: Yes, it is a fact that women represent almost half of the planet's population. Unfortunately, they are not equally represented in relative to their global population. Even in countries with heavyweight women leaders, I am not at all sure if a perfect balance of gender-equality exists in all the fields.
I believe that approaches relating gender-equality matters to religion is misleading. I also do not agree with the (Western) perception about the status of Muslim women. If we take Turkey, population-wise a Muslim majority country, as an example: Turkish women gained the right to vote in the early 1930s, considerably earlier than women in many Western European countries (such as Spain, Portugal, France and Switzerland). Note that in Turkey we had a women Prime Minister between the years of 1993-1996, Mrs. Tansu Çiller.
Overall, I personally would like to see a world without gender discrimination. In order to achieve it, we need to see more positive stereotyping of women. Simply put, we need to perceive women in roles pertaining to local, national, and international policies, with an emphasis on education. This will break the gender barrier and it will empower them. When given the opportunity, women can shape and change the world for the better.
AW: What is the biggest challenge you face as the Turkish Ambassador, given that you are one of two current female Ambassadors to Bahrain?
Amb. HD: As a female ambassador to the Kingdom of Bahrain, my challenges are not out of the ordinary for any ambassador, regardless of gender. Bahrain is one of those countries that consider the empowerment of women as one of the key issues. Thus, the Bahraini Government, under the visionary policies of His Majesty King Haman bin Isa Al Khalifa, pursues this issue closely. For me, it is a real privilege to serve as the Ambassador of Turkey in such a friendly country.
AW: Given the high position you hold, in a male-dominated field, what is your perspective on the status of women in leadership positions? Also, what is hindering more women from attaining and filling such positions? 
Amb. HD: There are so many hurdles and obstacles hindering women from reaching certain positions. In some societies, their laws, regulations, traditions, and customs can act as tremendous obstacles thwarting and blocking women from their goals. Thus, a strategy that focuses on overcoming these obstacles could be effective in clearing the hurdles and obstacles. The strategy of choice depends on the individual take on the matter.
Personally, and as an Ambassador, I think in order to obtain leadership and other high-ranking positions which are traditionally held by men, women should enjoy the right to equal education and job opportunities. However, as a mother, I believe that if all children are treated equally, regardless of their identity and family status, they could breakdown many barriers.
In fact, between the two points I made, the second point may have a greater impact than the first because women play an influential role as mothers. For example, they are, traditionally and inherently, the children's nurturers and teachers. Therefore, they can inculcate their children with values that boost confidence and promote motivation and a "I can-do attitude", thinking, and behavior. These young generations are then more likely to carry these qualities into their adulthoods. A popular Turkish saying, "You reap what you sow," captures this sentiment well. However, regardless of the strategy, none will be effective unless gender discrimination is addressed and obliterated.
AW: Have women made inroads? 
Amb. HD: Yes, they have made relative inroads when compared to the status of women from the early 20th century to the 1960s. However, in terms of equitable treatment, they still have a long way to go.
AW: Have women been able to penetrate the highest leadership positions?
Amb. HD: The former Turkish Prime Minister, Mrs. Çiller, the current German Chancellor, Angela Merkel, Prime Minister Teresa May of Great Britain, and other women leaders have proved that women can penetrate the highest leadership positions. However, they must have the will, but they must also be given equal opportunities.
AW: Do you think if more women are empowered, their status will improve?
Amb. HD: There is a general expectation that women, who have an elevated status in society, should also have self-responsibility. Still, I am not happy with the idea of putting the burden solely on them. That is unfair. The burden should be spread and shared equally to all in a society. Importantly, the burden should neither be on the men nor women. It should be the responsibility of all human beings, regardless of their gender. Having said that, I believe that if there are more women represented in all walks of life, it will result in a more egalitarian system. Traditions are a social construct (man-made) that has brainwashed humans for centuries. Thus, it is necessary to deconstruct and reconstruct these norms accordingly.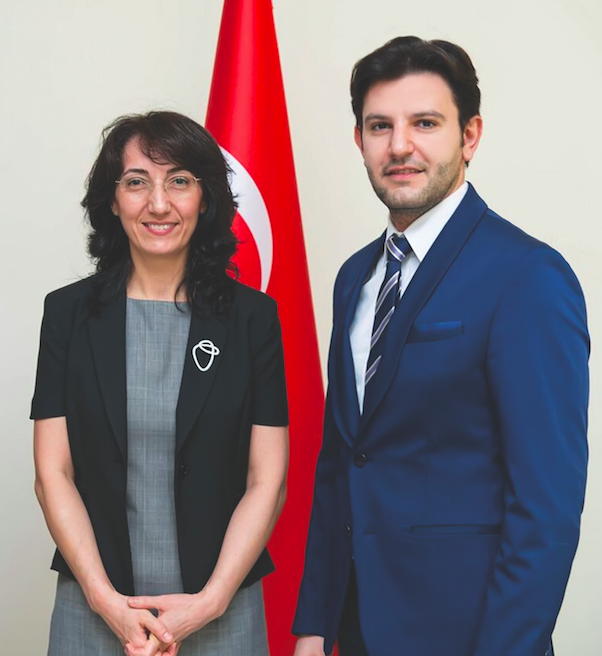 AW: What does empowering women add to their family members, in particular the children?
Amb. HD: Parents are the natural role models for their children. When they are born, children are like blank books. Many of their attitudes and behaviors are learned through observing these factors within their social environments. The environments, such as homes and communities, conditioned them to adopt these approaches like a sponge. Importantly, these behaviors and attitudes become embedded in their personalities, as they evolve and mature. In my opinion, children who grow up with parents, particularly with mothers who are professionals and economically independent will develop into confident children. They will have more opportunities. Additionally, they are likely to adopt a non-discriminatory approach towards gender issues.
AW: You have two children, yes? How has your position as an empowered woman benefitted your family, particularly your children?
Amb. HD: Yes, I am blessed with two wonderful kids. Like all children of diplomatic parents, mine have also benefitted from the advantages of my profession. For example, as expatriate children, they have to learn to adapt to different traditions and cultures. My children have done it comparatively well and without prejudice. Additionally, they have developed new skills from learning other languages. With these exposures, I hope that my children would mature into open-minded, non-discriminating, tolerant, and confident individuals, who would, one day, serve not only our nation, but humanity as well.
AW: In your opinion, how have you impacted young women in your country, in the Middle East, and the world?
Amb. HD: "Impact" is a bold term. Nowadays only movie stars have that kind of effect on the younger generations. As a female Ambassador and a career diplomat, I am one of many examples that demonstrate women, just like men, can be diplomats.
AW: Although women have made some gain, they are still fighting for equality, be it in the corporate, or political world. Why hasn't the world tapped into the skills and the wealth of knowledge women can offer? What is the world missing out?
Amb. HD: In my opinion, a more gender-balanced contemporary world would be a more humane, egalitarian, and compassionate world.
AW: You were chosen as the Turkish Ambassador to Bahrain. Do you think Turkey is trying to promote the empowerment of women in the Middle East?
Amb. HD: I am a career diplomat, and I can be assigned to any Turkish mission abroad.
AW: In the recent time, more Muslim women have been empowered as the heads of state than Western non-Muslim women. For example, Tansu Ciller (Turkey) Atifete Jahjaga (Kosovo), Benazir Bhutto (Pakistan), Khaleda Zia (Bangladesh), Megawati Soekarnoputri (Indonesia), etc. What legacy do you think they have left to the women in their countries? 
Amb. HD: Their biggest legacy is to become role models to other women in their countries. They proved that women can be successful in any field, if they have the will, and if they have access to proper education.
AW: Do you think women should play an interdependent role with men, in order to modify policies and improve the quality of their lives and those of others?
Amb. HD: For me, anything other than this would be unreasonable. They are already interdependent, because nature creates them with different strengths and weaknesses. They play an inherently different role in life than men. There are currently 7.4 billion people living on earth, and the number of women and men are almost in balance. I believe, this statistic suggests that women are entitled to have a proportionate representation, working alongside men, in all areas of life.
AW: What kind of advice, or words of wisdom would you give the younger generations who are interested in international relations and politics?
Amb. HD: I would advise the younger generations who are interested in international relations, to follow closely regional and international developments. After they have done this for a period of time, and if they are still keen on establishing a career in this field, they then have two main paths from which to choose. They can either become a part of their countries' diplomatic service, or they can be involved in regional and international organizations. Then, they should scour the web to tap into the relevant resources in order to be familiar with the recruitment terms and policies.