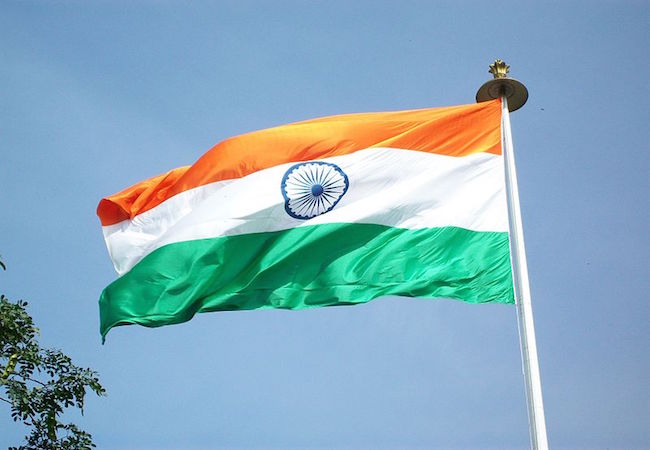 By Rajesh Kumar Sinha
The foreign policy of any country is characterised by what is supposed to be "the protection and promotion of its national interest", as perceived by the government of the day. Talking about the Indian foreign policy, it has for decades witnessed the same contours being followed, a policy of non-alignment and broader perusal of moral ascendency. Non-alignment in broader terms implied not following either the US or the then Soviet bloc while pursuing an independent foreign policy. The issue of moral ascendency in diplomacy and foreign policy may be attributed to the overarching influence of Gandhi and a pluralistic socio-religious culture for centuries.
While formally maintaining a non-aligned foreign policy, it became very clear from the early years of independence that a strict adherence to non-alignment can at best be theoretical and not pragmatic. It was best exemplified during the Indo-Chinese war in 1962 when shedding inhibitions, Nehru had to request the US for limited military aid. Later on, to depend upon the Soviet support on UNSC resolutions on Kashmir or the Bangladesh War in 1971 or the Soviet invasion of Afghanistan to US invasion of Iraq and Israeli atrocities in Palestine, there have been many occasions that India quietly buries its so-called non-alignment and sided or maintained its neutrality to what it at that time felt to be in its broader national interest.
Moral ascendency that stood on firm grounds with explicit support to Palestine and Arab world, standing solidly behind third world nations in the initial years with notable exception of betraying the Tibetan annexation by China, started taking a twist and turn from Indira Gnadhi's time since quite rightly she followed a policy that aimed at making India more strong, politically and militarily. It turned quite nastily the opposite way in the brief tenure of Morarji Desai who did great harm to our national interests, particularly in Pakistan. Two important developments in the Rajiv Gandhi era of sending IPKF to Sri Lanka and troops to Maldives, saw a glimpse of India trying to ascertain its assertiveness in its backyard of South Asia. Tenures of VP Singh, Chandrasekhar, Deve Gowda turned out to be disastrous, both domestically and in the context of foreign policy too.
However, the uncertain but completed tenure of PV Narasimha Rao turned out to be a watershed moment in Indian foreign policy history. Establishment of full diplomatic relations with Israel and South Africa, in spite of vociferous opposition by the then politically strong communist parties and internal opposition by senior Congress leaders and a significant section of media, both decisions turned out to be in real national interests of the nation. The Vajpayee and Manmohan Singh era saw further deepening and strengthening of relations with countries that really turned beneficial to India's interest rather than an unduly pumped up rhetoric on moral ascendency.
One significant development during Vajpayee era in the context of foreign policy was that India directly held China accountable for its military insecurity and attributed that as the main reason for its nuclear tests. No wonder, the world community was astonished because since Nehru's time, India in spite of its grandstanding as the supposedly chief spokesman of developing world, has actually shied away from naming or blaming China for its bullying tactics. It was significant because it for the first time showed an effort from the Indian side to club it with China and move beyond the south Asian region that China has long tried India to remain confined to. Also, the appointment of a NSA for the first time, institutionalised the concept of an expert dealing with the intricacies of foreign and security issues of the country.
Manmohan Singh with a competent NSA like Shiv Shankar Menon, too had a tryst with history with his stupendous backing to the Indo-US nuclear deal. Mostly seen as a senior statesman for his knowledge and wisdom, especially in economic affairs, Singh tried his best to maintain and promote India's economic profile in the world. However, in foreign policy he was often handicapped from 'doves' within the party who would not let India grow politically and militarily. The supporting communists (in the UPA-I era) had their red lines that made him withdraw the moment it looked like annoying the Chinese and the Arab world, basically a going back to the Nehruvian era. Mostly, he followed a hands-off foreign policy vis-à-vis neighbours though one very damaging policy turned out to be encouraging Bhutan to engage directly with China and the recent Doklam incident, could well had its genesis in that development itself.
With Modi at helm, there has been a dramatic change in the very substance of foreign policy. It looks like statecraft is being practised what broadly Kautilya, at this time would have recommended. While invitation to all SAARC heads of government to swearing-in-ceremony in May, 2014 was a diplomatic masterstroke, the launching of SAARS satellite with all neighbours on board, barring Pakistan, saw India as a generous big brother in the region.
An aggressive India is trying to maintain and increase its sphere of influence in and around South Asia. Nepal has been, to an extent bullied while sops have been offered to Bangladesh, Bhutan and Sri Lanka. Afghanistan is being carefully monitored and political relationships, especially one-to-one top leadership have been strengthened. A lot of economic dimension is on the show while military and strategic dimensions too, are being quietly pursued. With Myanmar who till recently was heavily dependent on China, military and political relationships have been upgraded to such a level where it will be more comfortable dealing with two major powers, China and India, trying to wean its attention and support. However, on Maldives with situation continuing to be fluid and China fishing in troubled waters, Modi with its trusted lieutenants, Doval and Jaishankar, keeping a close eye on it.
Some of the substantial changes in the Modi era that is going to be a big influence on future, include forcing a bigger role for India in the world community. Though a permanent seat on the UNSC and membership of the NSG, continues to be blocked by a circumspect China, open and greater bonding with Vietnam (including supplies of Brahmos missiles and oil exploration in South China Sea), Mongolia, Laos and other nations of South east Asia, much to China's discomfort are explicitly aimed at challenging China's perceived might. Further, the proposed invitation to ten of the Heads of State/Government in the region as the Guests of Honour on the Republic Day, 2018 is indicator of another out-of-the-box thinking from India.
The unprecedented operations, involving IAF, Air India and formal and informal channels to rescue Indians (and even foreigners) in Yemen, Iraq, Oman, Afghanistan and other conflict zones show for the first time that the Indian state values its citizens lives in foreign countries very highly. The medical aid diplomacy of Sushma Swaraj in ensuring timely visas to Pakistani nationals, in spite of a virtual no-war, no-peace situation with Pakistan, is another interesting but sombre face of contemporary Indian diplomacy.
There has been criticism of government's handling of relationship with Pakistan. Terrorist attacks at Pathankot, Uri and incessant border firings notwithstanding, consolation is that Pakistan has been made to understand that India has the will and power to stop interacting it formally till it stops or at least subsides its level of involvement in Kashmir. Importantly, the government seems to be now in better control of the situation in the state with terrorists getting died in good numbers and peace too, is getting returned and is visibly apparent.
With China, the relationship seems to be securing greater attention and energy like never before. Subsequent to greater trade and political interaction the ambitious Belt Road Initiative (BRI) of Xi that he intends to catapult China on road to superpowerdom, ahead of the USA in near future, has been calculatedly boycotted by India. Doklam followed and in an unprecedented way, showed up India's resolve and tenacity. China had to swallow its pride and perhaps lost quite a bit since it set a precedent that was immediately followed up by Indonesia who challenged China on the high seas. Taiwan is following up and soon, may well be followed by Vietnam.
On Doklam, while India has learnt the need to fast track its border infrastructure on a war footing, China learnt that India under Modi will not be a pushover and more importantly will not be content with South Asia as its sphere of influence. And that in essence, is a big trouble for Xi's China who is aspiring to make the world into a bi-polar world led by the US and China, being backed by Russia. India's growing proximity with Japan and Australia's inclination to join the duo, backed by the USA, may well lead to the emergence of a multi-polar world. Xi's astute management of Germany's Merkel's support may still elude him complete backing and support of UK and France. More importantly, if Modi and Abe's Asia-Africa corridor gets going, that may well lead to a further erosion to China's dream project BRI and political backing to it from many of the African nations.
A multi-polar world with a few great powers like US, Russia, UK, France, China, India, Japan and Germany and some middle-level powers will suit India to achieve its desired goals of rapid socio-economic progress with a strong and secure border, with no redrawing of geographical boundaries. And that may be possible when India is led by a stable central government and a strong, visionary and dynamic leader who may be willing to see the future of India not for the next five years only but at least for two to three decades in the future.
Rajesh Kumar Sinha holds an MA, MPhil (Library & Information Sc), PG Diploma in Journalism