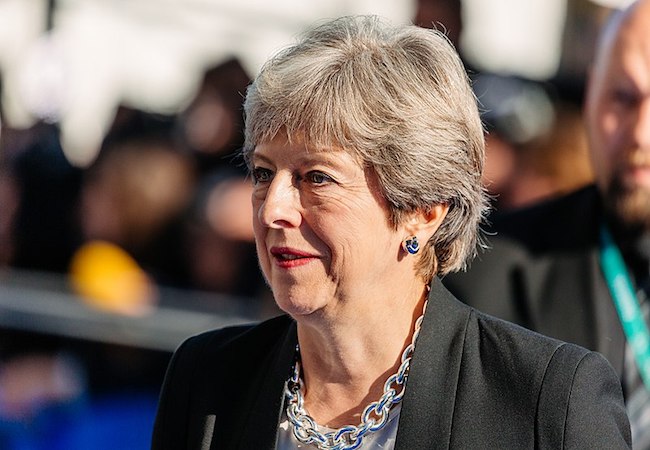 British Prime Minister Theresa May has insisted she is more than "Madame Brexit," having been given the title by Poland's prime minister. She said there were "other things" she wanted to achieve apart from delivering a successful exit from the EU – such as improvements to education and training, and insisted she was "in it for the long-term", shrugging off suggestions she had had a bad year.
The prime minister was speaking to reporters during a visit to UK troops stationed in Cyprus. Mrs. May gained her new nickname on Thursday, after holding talks in Warsaw with Poland's Prime Minister Mateusz Morawiecki.
Mr Morawiecki told their joint press conference: "As Madame Brexit has said, Brexit is Brexit." Mrs. May said she had been amused by the comment.
"You might have noticed I smiled when I heard the translation of Mrs. Brexit or Madame Brexit," she told reporters.
"Look, I am going to deliver on Brexit. That is undoubtedly the case, but I am doing other things as well. If you look at the changes we are making on skills, education and training for example.
"The industrial strategy which actually was talked about with the Poles as well… and global Britain." She said she had completed a number of foreign trips in the run up to Christmas "promoting the UK both in trading terms, but also our role in defense and security".
Asked if she would characterize 2017 – a year which saw her lose her Commons majority in a snap election she had called – as one of the most difficult years of her career, Mrs. May highlighted her recent breakthrough in Brexit talks.
"If you look at what's happened over the past couple of months we have made sufficient progress on the Brexit negotiations, we have had a good Budget that is building a Britain that is fit for the future.
"What we've put into the Budget in terms of funding for the health service but also housing is really important for the future of this country.
"We have had the industrial strategy, which I see as an absolutely crucial plan and part of actually ensuring that our economy does meet the needs of the future and is providing the jobs of the future for the people in the UK."
She said she was "optimistic" about making progress on defense and security, as well as trade, "as we go into phase two of Brexit negotiations".