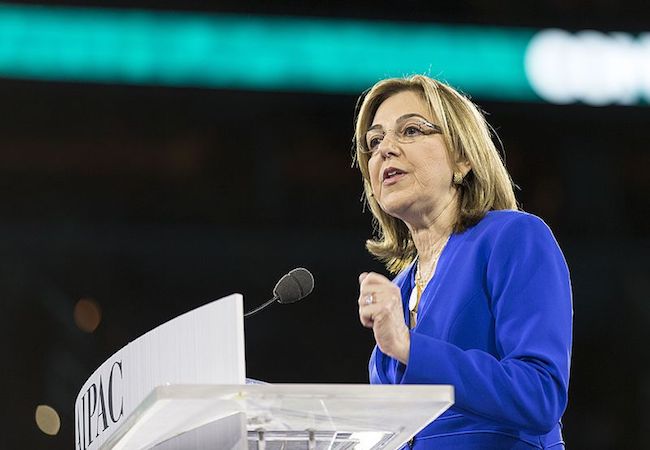 By Noah Phillips
"The progressive narrative for Israel is just as compelling and critical as the conservative one. There are very real forces trying to pull you out of this hall and out of this movement and we cannot let that happen–we will not let that happen!" CEO of AIPAC Howard Kohr declared to his fervently supportive audience of pro-Israel advocates. Kohr's reaffirmation of AIPAC's bipartisanship comes in the midst of politicized, polarized, and partisan times in Washington, on themes well beyond the scope of the Israeli-Palestinian conflict. AIPAC's lead organizer declaratively made a desperate cry to have support for Israel and Zionism felt on both sides of the aisle.
Partisan politics is increasingly observable on a variety of political issues, and sectional voting, campaigning and endorsements, and collusion is a common feat in our democracy. Yet AIPAC has remained steadfast in their mission of solely securing the American commitment–monetarily, militarily, diplomatically–to the State of Israel, branding them as a bipartisan organization. Contrastingly, the NRA's pursuance of their sole mission of upholding the Second Amendment has come into question on various occasions when they spoke and committed to alternative issues, typically in line with the GOP agenda. For this reason, AIPAC and the NRA remain evidently distinctive in their respective practices of lobbying, with AIPAC sticking to it's cause of promoting support for Israel across the political spectrum.
In spite of the extensive efforts of AIPAC's leadership to eschew partisanship, Zionism has shifted in the minds of pundits to become a component of conservative-leaning foreign policy. And as such, AIPAC's membership has moved in favor of more conservative foreign policy in general, by extension associating the agenda of the Republican party with Zionists, and leaving those many liberal Zionists effectively alienated as a result of political beliefs completely distinct from support of Israel. Those left-wing Zionists now exchange their support for Israel for fervor towards the Democratic party, and abandoning Israel altogether. Yet AIPAC and it's leaders vehemently refuse to abandon the bubble of bipartisan support for Israel, combatting the perception of AIPAC as a right-wing organization with messages to a progressive audience.
While some of AIPAC's progressive outreach initiative presents mixed messages, such as repetitiously affirming support for a two-state solution in Kohr's speech, breaking from the ideas of numerous keynote speakers at the event, appealing to both progressive and conservative audiences is the most essential and indisputably necessary struggle. To prevent being painted as comparable to the NRA–unwaveringly Republican, with no audience among Democrats–AIPAC's allure must remain bipartisan in nature, conveying policies acceptable for all.
Noah Phillips is a young writer with a keen interest in Jewish and Israeli affairs. He is the founder of the Jewish Examiner as well as a syndicated columnist for various publications. Follow Noah on Twitter @noahaphilli