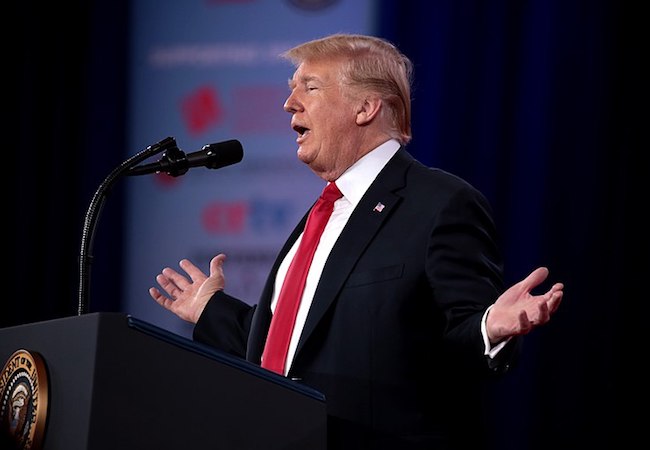 By Paul A. Laudicina
The Trump Administration's imposition of another $200 billion in Chinese imports will affect the production costs, supply chains, and profitability of countless businesses in both countries. But these proposed tariffs—and the escalation of trade frictions between the United States and China more generally—are not isolated developments. They are a manifestation of what companies face in today's global operating environment, a phenomenon which I call the age of "multi-localism." To be competitive, companies need to shift strategies across the value chain to adapt to this new age of multi-localism.
This changedenvironmentis characterized by a preference for local communities, industries, products, cultures, and customs. This age of multi-localism has arrived in large part because of rising economic inequality sparking anti-elite, anti-immigration, and anti-globalization sentiments in countries around the world. These forces have obviously leached into and been exacerbated by the political environment. The Brexit referendum is a clear example, as are the emergence of populist governments in Hungary, Poland, Italy, and elsewhere.
And, of course, these dynamics explain much of the political appeal of US President Donald Trump and his administration's trade policy. The current $250 billion in tariffs on Chinese imports and the broader steel and aluminum tariffs are designed to promote American industry and jobs. Whether the tariffs will achieve these objectives is certainly debatable. But it is important for business decision-makers to understand this rationale to better anticipate which products may be at risk of future protectionist actions.
These headline-grabbing tariffs are by no means the only fault lines in the international trading system in the age of multi-localism. Many governments that were previously working to eliminate barriers to trade are now increasingly erecting them. The world's 60 largest economies have put in place more than 6,000 trade barriers since the end of the Great Recession, according to international law firm Gowling WLG. And the World Trade Organization reports that the G20 economies doubled their implementation of trade-restricting measures in the most recent reporting period.
Companies are also getting caught in the political cross-hairs of nationalism and populism. Politicians are putting public pressure on companies to change suppliers or shift production locations to boost local employment and industry. Take for instance the intense scrutiny during the 2016 US presidential campaign of Mondelez International's announcement that Nabisco would relocate a factory from Chicago to Mexico.
Companies must recalibrate their global operations in the face of these protectionist challenges. They can no longer operate under a business-as-usual mentality. All companies need to conduct a sensitivity analysis for the protectionism risk of the inputs and products across their supply chains. Executives will likely be surprised at the vulnerabilities that they uncover. But they can then identify appropriate hedging strategies, for instance for the supply of inputs currently being sourced from politically-charged locations.
In the age of multi-localism, companies may find that the cost-benefit analysis around having multiple product supply locations has shifted. So too the rationale for establishing a greater number of production locations at a local or regional level may be more compelling. While undoubtedly adding some cost redundancy, doing so could enable companies to mitigate the risk of cost-raising tariffs or limiting their access to a particular market.
These changing rationales in supply chain management and production footprints point to a broader strategy shift underway in boardrooms around the world. The dominant global business strategy since the 1990s globalization wave centered around achieving growth through economies of scale, efficiency enhancements, globally integrated value chains, and the sale of mass-market products. But that is no longer a reliably viable strategy for many companies.
Companies are instead pursuing localization—shifting, devolving, or decentralizing their management, operations, supply chain, production, products or marketing to local markets. A striking 89 percent of investors in The 2018 A.T. Kearney Foreign Direct Investment Confidence Indexsurvey said that they were pursuing or considering such localization strategies.
Of course, the age of multi-localism and the pursuit of localization business strategies are not solely the result of rising tariffs and other protectionist measures. Other trends pushing in this direction include consumer preferences for local and personalized products, the rising use of industrial policy to indigenize production, technological change shifting the economics of production locations, and an expanding emphasis on companies' social license to operate.
This all adds up to a profound transformation in the global corporate operating environment, and therefore a profound shift in the strategies required to compete. While understanding and mitigating protectionist risks is important, it is not enough. Companies need to recalibrate their global operations and become what I call "locally integrated enterprises" in all markets in which they have a presence to compete effectively in an age of multi-localism.
Paul A. Laudicina is partner, chairman emeritus of A.T. Kearney, and chairman of the firm's Global Business Policy Council, a strategic advisory service specifically designed for the world's top CEOs and far-sighted thought leaders in both business and government. He served as A.T. Kearney's managing partner and chairman of the board from 2006 to 2012 and can be reached at [email protected]