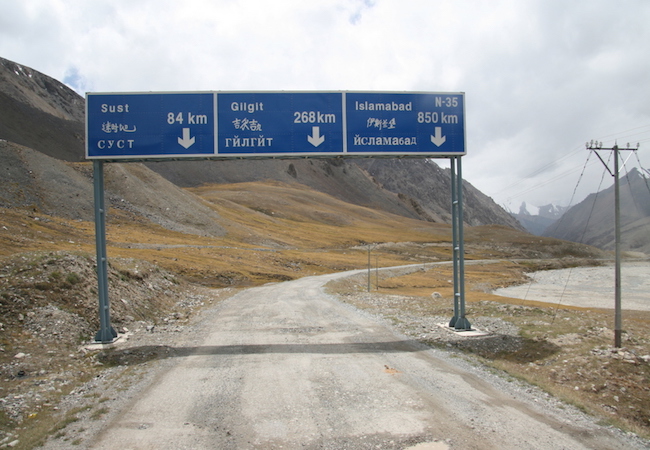 By Qura tul ain Hafeez
Regional connectivity and Cultural convergence has always been helpful in making world a global village. In this regard CPEC – as a greater part of China's BRI strategy is not only stirring this relationship through various economic and developmental integration projects, rather it is also playing the role of a gateway for cultural and educational connectivity between the two countries. Therefore, CPEC is promoting tourism industry of Pakistan and appreciating the student and teachers exchange programs between the two nations. The China-Pakistan Economic Corridor Cultural Communication Centre (CPEC CCC) is doing its job in a very well articulated manner under the manifestation of 'Talent Corridor'. The Center will be offering scholarships to some 1,000 Pakistani students for the duration of one-year. It will also be channelizing the vocational training. The training classes are scheduled for November this year in China. The CPEC CCC is working in collaboration with the Chinese education ministry and is affiliated with various different vocational universities and institutes. Moreover according to the MoU inked between the CPEC CCC, Khayber Pakhtunkha (KPk) and Gilgit-Baltistan (GB) governments, cultural communication centers will be opened under the structure of CPEC. These cultural communication centers will be offering educational and communicational services as a chief organizing body.
The youth of any country is a source of strength and Pakistan is lucky enough that it is full of enthusiastic and energetic youth which is eager to boost their horizons of wisdom. They are keen to explore the new ways and the immense magnificence of various cultures and norms. CPEC is playing a very important role in bringing cultural harmony including people to people exchanges, and tourism. Moreover its has also established Pakistan Academy of Social Sciences and China Pakistan Consortium of Business Schools. Whole Pakistani nation can benefit through these projects.
In broader terms, the traversing network of economic connections is about to pass through Pakistan by means of CPEC in one way or another. Eventually it will empower Islamabad to influence its vital geostrategic place in quest of its state wellbeing and vital objectives.The Chinese vision of BRI is manifested through CPEC and is leading towards union of different diverse culture and societies – Turkish, European, Arabs, Russians, Iranians, Chinese, and Africans. This economic and cultural convergence among the regions will provide Pakistan with an opportunity to promote its values and norms among different societies. This will likely convert Pakistan first into a regional leader because of its economic rise as it will be a hub of trade and development  and then leading to economic Power within the coming decade
Moreover along with the transfer of social customs and languages the CPEC routes will also be facilitating Pakistan in bridging the gaps for transportation/ supply of goods and other equipment across the borders. Thereby it will enhance people to people contact. Meanwhile, one of the constructive sides of these joint ventures could be the diffusion of information, Research and Development (R&D) and latest advancements. This is unquestionably a sign of development and evolution. Inter-cultural and intra cultural communication bring out an augmentation in trade, technological expansion and assistance. This knowledge based approach is further promoted through education institute both in Pakistan and in China. According to an estimate there are total of 15,625 students registered in different  universities of China out of which  2,700 students are being funded by various Chinese scholarship programme provided by government of China.  Moreover thousands of students are enrolled on other scholarships given by the Chinese universities.
So far Pakistan has scheduled to setup two universities in Baluchistan under CPEC umbrella. It would strengthen Pakistani society and familiarize the world with Pakistani traditional culture. Starting a university in an underdeveloped area like Balochistan will be facilitating the students of Balochistan. Moreover the students exchange program will also provide those students with the opportunities to study abroad and share their culture and values in the other way. Although this is a gradual process and will take time however, Pakistani students abroad are a source of presenting Pakistani culture abroad and vis a vis.   So the cultural convergence under CPEC will promote Pakistani traditions   and accelerate the economic development at large.
Qura tul ain Hafeez has an M Phil in international relations from Quaid-I Azam University Islamabad. She currently works as a researcher at Strategic Vision Institute in Islamabad. Her domain of work include China as an emerging global power, Sino-Pakistan strategic and civil nuclear relations, South Asian strategic issues, regional integration, nuclear issues including nuclear non-proliferation and NSG, foreign policy analysis, and international politics.