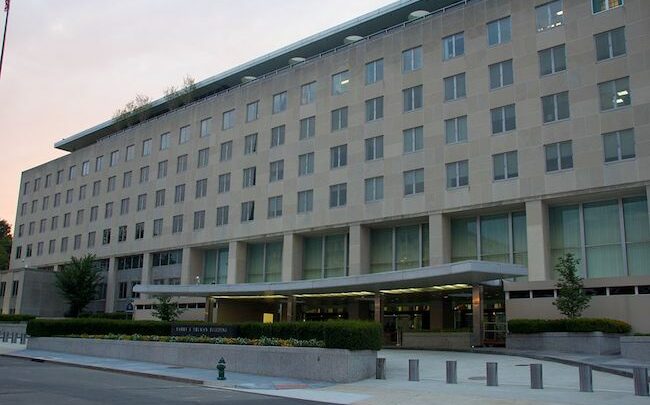 The U.S. government issued a stern warning to the Libyan warlord Khalifa Haftar telling him to halt his advance on the internationally recognized capital of the country, Tripoli. 
State Secretary Mike Pompeo said in a statement released on April 7 that the United States is deeply concerned about fighting near Tripoli, adding that Washington has made clear that it opposed the military offensive by Khalifa Haftar's forces and urges the immediate halt to these military operations against the Libyan capital.
"Forces should return to status quo ante positions. All involved parties have a responsibility to urgently de-escalate the situation, as the UN Security Council and G7 ministers emphasized on April 5. This unilateral military campaign against Tripoli is endangering civilians and undermining prospects for a better future for all Libyans," Pompeo said.
Khalifa Haftar's forces are moving west toward Tripoli to fight what the warlord says is "terrorism." He had solidified control of the east and the south of the North African country in January. Skirmishes have continued on the outskirts of Tripoli amid calls from the global powers to halt the offensive.
Besides destruction of the capital, many outsiders are also concerned about the disruption of oil production in Libya which could seriously affect the prices at the pump. 
The U.S. Africa Command, in turn, said that it is temporarily withdrawing troops from Libya in response to "security conditions on the ground."
Urging immediate halt to advance on Tripoli, Pompeo also said that there was no military solution to the Libya conflict.
"This is why the United States continues to press Libyan leaders, together with our international partners, to return to political negotiations mediated by UN Special Representative of the Secretary-General Ghassan Salame. A political solution is the only way to unify the country and provide a plan for security, stability, and prosperity for all Libyans," he stressed in conclusion of the statement.