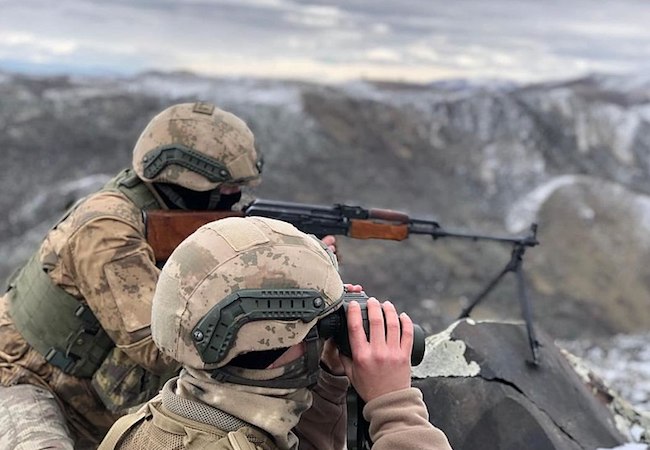 On 9 October, Turkish troops began a long-anticipated cross-border assault against the Syrian Democratic Forces, a Kurdish-led militia in northeastern Syria.  The Turkish operation is code-named "Operation Peace Spring".  There is a real danger that the situation turns into "Operation Violent Winter" as many flee from the air attacks and artillery bombardments.
Therefore in a 10 October message to the Turkish Ambassadors to the United Nations in New York and Geneva and to the Turkish Ambassador to  UNESCO in Paris, the Association of World Citizens expressed its concern at the military operations carried out by the Turkish armed forces and their Syrian allies in northeast Syria.  The Association of World Citizens called for a political solution that would reconcile the interests of both Turkey and the Autonomous Administration of North and East Syria – an area often referred to by the Kurds as Rojava. The area is a multi ethnic region with Kurds, Arab and Assyrian populations and smaller groups of Turkmen, Armenians, and Circassians.  Relations among these groups have grown tense as a result of the conflict in Syria and the creation of the Islamic State (ISIS)
The World Citizen Appeal continued "A cycle of violence may induce dreadful consequences for civilians in the area, nearly two million people.  Therefore the Association of World Citizens calls on the Turkish Government to enter into negotiations in good faith with the Autonomous Administration of North and East Syria as well as other stakeholders with a view of securing a prompt ceasefire.  In addition, we are  concerned that the Turkish military lives up to its obligations under international humanitarian law including refraining from carrying out attacks on civilians  as well as indiscriminate and disproportionate attacks."
The wars in both Iraq and Syria have  produced numerous violations of international humanitarian law.  In many ways, international humanitarian law is the basis of the system of world law which the Association of World Citizens  promotes.
For the moment, closed-door discussions in the U.N. Security Council have not led to a statement on which all can agree.  States have a range of policies.  Russia proposes that it can facilitate discussions between the Kurdish factions and the al-Assad government.  President Trump suggested that he could mediate between the Turks and the Kurds.  The position of the European States members of the Security Council is close to that of the Association of World Citizens. They call for a ceasefire.  NATO leadership as well as the Chinese Ambassador at the U.N. call for "restraint".
Thus as the current situation may grow worse, clear and dynamic leadership from non-governmental organizations is required. There should be a broad call for a ceasefire and negotiations in good faith so that common interests in a peaceful society can be put into practice.