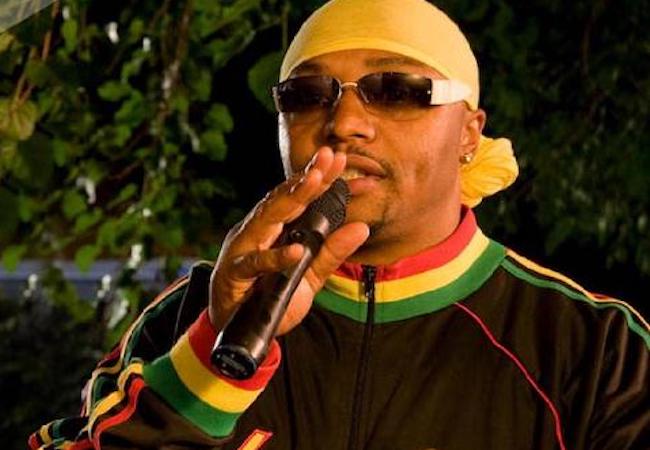 By Benjamin Minick
Malik Yusef is doing his part to turn the tide of COVID-19 by using his wealth and network of influential individuals to help provide many different types of support to the community during this pandemic. The six-time Grammy-winning musical genius knows what it's like to be faced with adversity, and he wanted to do something to help, and he may have found the perfect way.
Malik has teamed up with the Muslim American Leadership Alliance to procure personal protective equipment and monetary support for a hard-hit area of the community. The incarcerated population of the United States doesn't get much of a spotlight in the media when it comes to things like global pandemics. However, in the grand scheme of things, this is a large population. Not only are they affected by being in close quarters, but there is also an emotional toll that is taken on these men and women.
It is challenging when faced with such living conditions on a typical day, but it gets much worse when disasters are taking place outside of the walls. Many of these individuals rely on family members to help provide financial support for things such as soap and necessities separate from what the state offers incarcerated individuals. Many of these individuals rely on visits from family members to help maintain their mental state. The COVID-19 endemic is affecting them as well.
Malik Yusef has partnered with MALA and several of his music industry connections to host a concert online where the proceeds will go to help individuals that are incarcerated to acquire necessities and lighten the toll taken. He says that it is imperative to remember these people, their friends, and family members. Everyone is a part of someone, and they need help too. It makes no difference that they are incarcerated they are still people in have necessities and rights, in some cases may be somebody that is doing a 2-year sentence is going to be housed with the most heinous of criminals and they may both fall ill from the disease where is the equality of that?
When asked about how this affected his musical career, he said: "It's not so much of an impact on the artists themselves as they can procure money from previous contracts, performances and such, the real issue is for the people that help them perform. The grips the light crews, the sound engineers all of those people are out of work, and they need help too." That was his reasoning for partnering with MALA as the organization is also providing micro-grants in the community to help people get through the pandemic and take care of necessities.
Malik is also a military veteran and very particularly wanted to emphasize the need for everyone to "Act as Americans" regardless of race creed religion or orientation. While it is great to have and need faith, that should be practiced at home and not used as a methodology to decide who to help. "When it comes down to an illness such as this everybody is going to be a victim this is something that we usually see in third world countries, and it's happening right here in the United States we are a third world country when facing this disease, no way to get around that."
When asked about how life is going to be after COVID-19, he said: "I'm not sure that life will ever get back to being exactly the way it was and maybe that's a good thing perhaps this is an opportunity for people all over the world to remember that they are citizens of the world regardless of what country you live in we are all part of this world together and it is up to us to look out for each other. Everyone from the smartest doctor to the person that has to make their living by performing on the pier are all on a level playing field now it may do us some good to remember that when this is all said and done.
Malik continues to partner with MALA and many other organizations to see that people receive Food and necessary Health Care items throughout the pandemic. The best way for all of us to make it through this horrible situation is to find something that we can give back to the community to make life a little bit better for somebody else. These are all Americans, heroes in their own right using their position in society to have a positive impact on the world. At the same time, everything else seems to be falling apart around us. If all of us could live by this example, the world would be a much better place to live.
Benjamin Minick is a military analyst and freelance journalist, who specializes in defense and ME affairs.