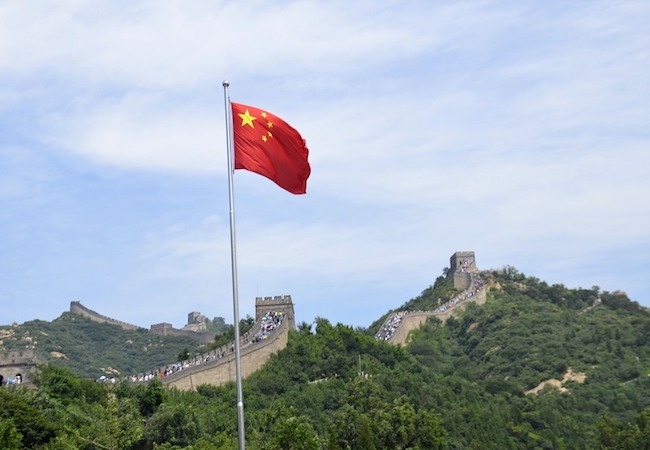 China with its 'BeiDou navigation Satellite (BDS) system' having been fully functional on 23rd June 2020, has consolidated its position among the countries with global navigation satellite systems (GNSS). The only three other countries with their own GNSS are the US that has GPS, Russia which has GLONASS, and Europe with Galileo navigation system. The BDS will not only put an end to China's reliance on the US owned GPS but with already more than 400 million users worldwide – and growing -it will significantly break the GPS' monopoly.
However, China aims to follow its most cherished principle of 'inclusivity' which it seeks to achieve in possibly two ways: one, it has been vocal about its preference for 'interoperability and compatibility' with the other GNSS; and second, it stands for enhancing 'connectivity' by extending BeiDou commercial services across the BRI states. This was already part of the BRI plan termed as 'Information Silk Road' in the 2015 White Paper. Although last year in July China and Saudi Arabia expressed strong inclination toward cooperation in the military use of BeiDou, so far, a fully unrestricted military partnership has only been granted to Pakistan Armed Forces other than the Chinese government and People's Liberation Army (PLA).  Pakistan armed forces have been availing this opportunity since 2014 soon after the visit of Premier Li Keqiang in 2013.
BeiDou navigation system has earned a unique reputation owing to the fact that the satellites are simultaneously operating at three orbital regimes i.e. low earth orbit (LEO), medium earth orbit (MEO), and geosynchronous orbit. Other existing GNSS usually only operate at one of these levels which currently is the MEO for GPS, GLONASS and Galileo. With 24 BeiDou satellites operating at MEO at a distance of 20,000 kilometers, it promises to provide much broader coverage of Earth with 10 meters location tracking accuracy and lesser chances of transmission disruption and signals delay. Along with this China has launched 3 satellites into geosynchronous orbit allowing for a continuous monitoring of a specific point on Earth at a distance of 35,000 kilometers. 3 more satellites in the inclined geosynchronous orbit provide a figure of 8 coverage over the Asia Pacific region with 5 meters location tracking accuracy. At the same time the restricted military access allows for 10 centimeter location tracking accuracy in comparison to the GPS that has 30 centimeter range.
This also implies that Pakistan is able to benefit from all the BeiDou features including positioning, navigation, short message communication, as well as from the military services including accuracy, precision, timing etc. This would particularly be useful to monitor and ensure smooth progress on the CPEC projects as they are mostly infrastructure development projects with roads and railways that can be seen and observed with this highly sophisticated technology sufficiently safeguarding land and sea-based transportation routes. This allows Pakistan a strategic card against CPEC naysayers and deter potential saboteurs especially India and the US that are visibly upset over this development and are bent upon associating and highlighting predominantly military dimension to BeiDou navigation system.
Nonetheless, Pakistan and China's strategic space partnership has indeed been fortified. Pakistan too can reduce its dependence on the GPS as BeiDou system claims better internet and navigation technology with hundred times more accuracy. Now that an alternative is available and comes from a more reliable ally, GPS may not even be a preferred option for Pakistan.  It will also lead to less intervention and manipulation by the GPS. The military component of course cannot be ignored as the targeting of both nuclear armed and conventionally armed missiles are essentially dependent upon the satellite navigation and BeiDou just adds that to Pakistan's capabilities. It has been quite instrumental for Pakistan's satellite communication and missile guidance system. Raad II cruise missile, Ababeel ballistic missile, and Babur cruise missiles' in board system enables them to use the BeiDou navigation system enhancing their precision, accuracy and lethality. Pakistan is able to avail 24/7 surveillance with the help of around 55 satellites. Similarly, the JF-17 fighter jet of Pakistan Air Force is powered by the BeiDou positioning and navigation system. A technology that orbits the Earth at 20,000 kilometers and above cannot easily be destroyed or even disrupted. Hence, any attempt at that may prove to be costly as well as futile. Not only would it be in violation of the space laws but may provoke a strong reaction from China. Which means that Pakistan's missile delivery system would remain pretty much unaffected during a conflict situation. This further ensures Pakistan's full spectrum deterrence credibility. Being a dual type navigation system BeiDou provides services for both commercial and military purposes. While the commercial services are freely available for the public use, the military services are restricted or licensed. Pakistan is also set to gain immensely from this system for transportation, agriculture, fishery, rescue missions, hydrological monitoring, weather forecast, disaster management and relief, land mapping, public security, farming, digital development and smart port constructions.
Hence, this is yet another area where China-Pakistan cooperation promises significant gains to both. No doubt BDS has enhanced China's prestige as a country that is sufficiently capable of safeguarding its national security, economic and social development through indigenously constructing and operating such a high-tech system. It also holds immense potential to serve as a replacement for GPPS to all the states that may have been looking for one especially the BRI states. By now China has exported BeiDou based products to more than 130 countries across ASEAN, South Asia, Eastern Europe, West Asia and Africa. Apart from gaining economic and diplomatic clout, a geopolitical breakthrough may be in the waiting for China wherein it will be able to offer a China-led world order to the international community with most of them willing to join.