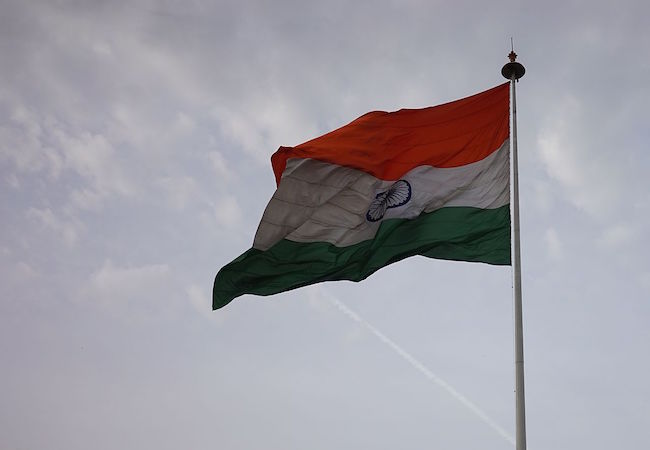 By Rajesh Kumar Sinha
The Modi-led national government in India is facing unabated criticism from many quarters. From the media, the intelligentsia, academic community, ex-bureaucrats, diplomats and of course, the opposition politicians. And not for all the wrong reasons for sure. The economy is in a crisis, GDP numbers have shown a worrisome decline, unemployment is an all-time high in the last three decades, manufacturing has not grown as expected while Made in India and Atmanirbhar Bharat has failed to catalyse on the given policy initiatives and incentives. There are instances of social-economic discord while on the security front, borders against China and Pakistan are tensed and incessantly active.
There is vehement criticism of the government controlling and destroying all institutions. The Election Commission. Judiciary, media, academic institutions, CBI, CAG all are supposedly being run and managed by Modi acolytes. An objective analysis however reveals, a different picture.
The Election Commission is carrying on Indian elections based on electronic ballot for many years. Till 2014, all such elections were fair, transparent and democratic. However, fingers have been constantly raised on the EC with demands for paper ballot only after Modi-led government becomes ensconced in power at the national level. The ECI members too, have become suspect in the eyes of opposition politicians. One wonders if their reaction had been same if only Modi had not changed the status quo in the national politics.
There have been instances when judges passing specific judgements and criticism against the government or its leaders, the judiciary becomes the last institutional survivor in the country. When same judges pass decisions construed as favourable to the government then that becomes an attack on judiciary. One should also note that a good number of top lawyers in the country, barring some who are members of a political party, are always open and willing to take cases, irrespective of their merit, only against the government and its top leaders.
When CBI and CAG comes up with findings unfavourable to the national government, that finds very little mention in Indian discourse. However, if they come up supporting government stand, then they become a tool in the hands of the Modi government. Raghavan, the ex-CBI Director has recently revealed in his book, "A Road Well Travelled," how he was pressurised to act to suit the political interests of the Congress-led UPA government. One ponders if the two and other institutions in India, how critical they had been against the respective governments since independence.
In case of media, some of the media houses are repeatedly being projected by the opposition and sections of the intelligentsia as acolytes of Modi-led BJP government. If that had been the case, how come explicitly anti-government media houses have continued to get government ads, expand their business and flourish. How come one TV channel, supposedly supportive of Modi-led dispensation, in spite of its hysterical and TRP-oriented news presentations, gets bludgeoned in one opposition-ruled state while all the perceived champions of freedom of expression, especially from intelligentsia, keep an eerie silence.
There have been political interferences in appointments to higher administrative posts in academic institutions since 1950s and the current government is no exception. There has been high-handedness and unusual police interference in academic institutions like Jamia Milia Islamia and JNU and that needs to be rightly criticised. But when the same police behaviour under the direct instructions of highest authorities in Jadavpur University happens or goons are allowed to ransack the Presidency University in Kolkata, one comes across little or no voices of protest at all. That itself is indicative of selective, motivated and biased behaviour against the BJP-led government, especially on the part of a section of the Indian intellectuals.
On foreign policy too, the way some former diplomats, bureaucrats and politicians and journalists, have gone out of the way to project that China is not an aspiring but already an accomplished superpower and India's interests lies in acquiescing to its salami icing tactics, keep discussing how much Indian territory India has lost to China due to Modi's short-sighted, communal, divisive politics but fail to even talk about the extremely critical South Pangong Tso areas India has occupied against intense Chinese military pressures. And how the supposed superpower China, is under stress is requesting India to vacate those regions in lieu of it leaving the areas it has occupied in eastern Ladakh. They also do not mention or discuss about how India lost more than 650 sqkms of land to China in Ladakh region during UPA II reign and remained quiet about it.
On Kashmir issue Art 370 as many believe was part of Indian Constitution then that itself explains the government's right to amend (it has been done many times by previous Congress governments) and abrogate it. The comprehensive political integration has removed the ambiguous stand India has continued on Kashmir since 1948 and that should be welcomed by all.
One comes across cases of few leading opposition politicians, former diplomats, bureaucrats and a couple of ex-military officers, taking a rancorous, anti-government attitude, describing the government's so-called communal, fascist, RSS-led divisive policies that have created problems for the country. Interestingly, these are the very words that are frequently used by Imran Khan, the Pakistani PM in his repeated addresses to his chosen audiences. Many of the self-proclaimed analysts who write disparagingly on Indian affairs are found sitting comfortably in some obscure corners of the USA, Canada or Europe without being to India for quite some time, creating obvious doubts about their analysis.
The fact is that economically India is lagging behind and real economic reforms, in line with the country's needs should be ushered by the Modi government. Manufacturing, infrastructure, jobs and exports require to be given top priority while social cohesion, respect for diversity, inclusivity and Indian ethos must be supported by the government from the highest levels. However, responsible reporting and criticism by the media and the intelligentsia on all issues of economy or national security needs to be encouraged. Social media platforms further, needs to be properly and judiciously self-regulated by all of us.
The country certainly seems to be divided among the ones who support Modi government against all criticism, real or perceived, without any real thought or logic. The other group belongs to Modi-bashers who take pride in projecting the PM and his government responsible for all ills plaguing the country even though responsibility for most of them belongs to previous governments. Nevertheless, one thing is certain that a significant bit of such criticism is unjustified and one-sided. The largest democracy in the world needs a well-informed, calibrated and justified criticism of its government that will help the country to remain what it should be, a country that is vibrant, cohesive, secular, efficient, democratic and worth emulating for many others.
Rajesh Kumar Sinha, MA, MLISc, Mphil, PG Diploma in Journalism is a serving Librarian with the Indian Railways, Ministry of Railways. He has worked in print and web media for six years and writes for Foreign Policy News (US) and Rail Journal (India).